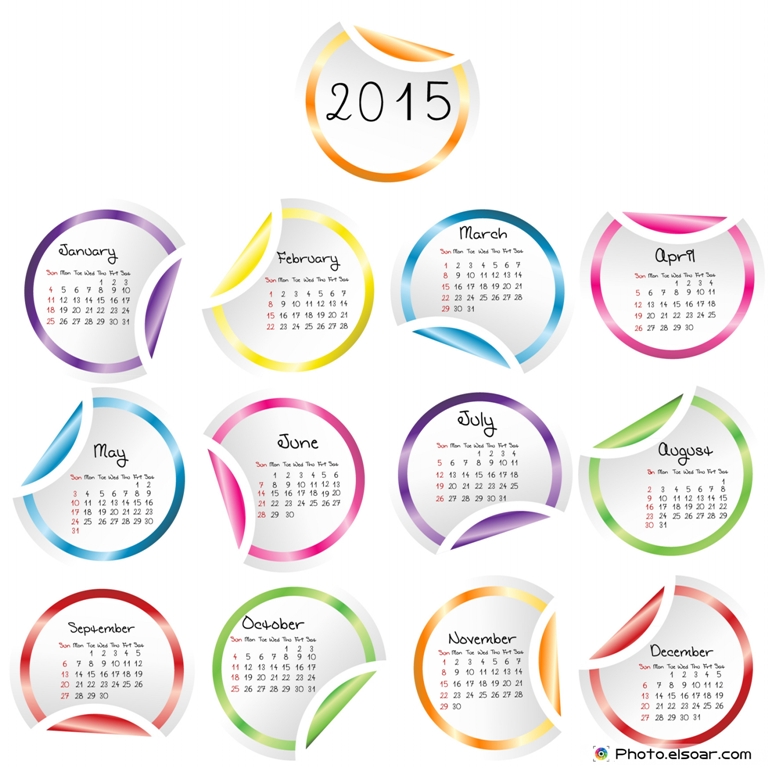 What's new?
Top 10 Best Calendar Templates in The World
Welcoming a new year requires bringing a new calendar, did you bring it? The calendar is not just a piece of paper or series of pages which are full of numbers that show us dates, days, weeks and months in a year. If there are important days in this year and you do not want to forget them, then you can easily mark these important days to be remembered daily without the need to ask someone to remind you of these days or events. In addition to using calendars for marking important days in the year and tracking our passage through the days, these simple pieces of paper can be also used as decorative pieces that can adorn different surfaces in your home and in any room. You can hang your calendar on the wall and you can also place it on any stable surface like a table to adorn the space especially when the calendar is decorated through pictures or drawings that make it catchier.
Calendars are available in different sizes, deigns, colors and materials but the most common material that is used for making them is paper. If you find that paper is not strong enough or can be easily torn, then you can strengthen it through choosing or adding another material that is stronger such as leather, wood, plastic or any other material that suits you and can last throughout the year.
There is no need to purchase a calendar for the new year as you can get one for free, but how? There is a wide diversity of calendar templates that can be easily printed from online sources without requiring money for that. It is a perfect idea to present a calendar for those whom you know as a gift and you can easily personalize this gift through adding a special date, writing the name of the recipient or even the initials and you can also add a picture of the one who is going to receive your calendar.
It is not just adults who need to get a calendar as young children also need to get one especially those children who go to school. The calendar designs that are presented to adults are completely different from those which are presented to children. The cute calendar designs which are especially created for children tend to be more cheerful and they have bright colors and nice drawings that suit their age. So, which design do you choose for your home and which one do you like the most for your child's room?
"Happy new year in advance"