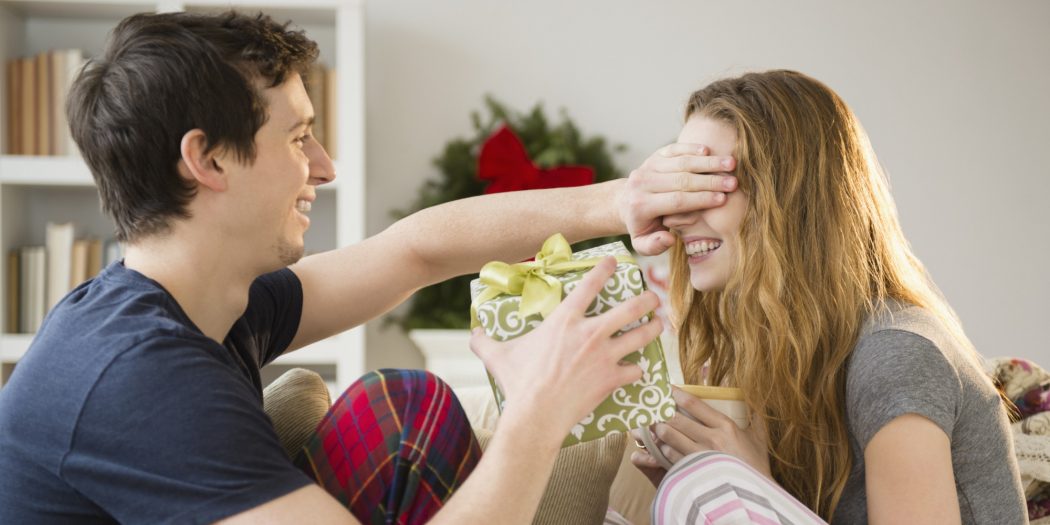 Are you running out of ideas as to what you can give to that chic lady who seems to have everything in this world? Whether it is your drama-prone girlfriend or your finicky mother in law, below are the top 10 unusual gifts for women who have everything.
10  TOMS Glitter Slip On
Now, this gift is not just shiny in terms of aesthetics but buying one will also give you the chance to help others, because every pair bought means that a child in need will also get a new pair of shoes.
9 Alexis Bittar Crystal Gold Circle Ring
For ladies who love bling, this sparkly ring from Alexis Bittar will surely bring delight as its glitters with every gesture. It is an 18 karat gold plate cup of sparkling and starry Swarovski crystals that is guaranteed to please every woman.
8 Perrier-Jouet Cuveé Fleur de Champagne Rose
Nothing beats the fun of celebrating a special occasion with one bottle of delicious pink champagne. This magnificent drink comes with a flower bottle that is already a great gift itself.
7 Monogrammed iPhone Case
The top 10 unusual gifts for women who have everything will never be complete without including the monogrammed cases for iPhone. These cases have a personal touch that no woman will be able to resist.
6 Echo Touch Gloves
Fashionable and functional at the same time, Echo Touch Gloves can keep the hands warm while keeping in touch. These gloves have a special fabric on the thumb and index finger of every glove to interact with the touch screen devices that make them compatible with iPhone and other touch sensitive devices.
5 Note Cards
Colorful and cool boxed note cards are also great gifts for women who have everything. You can find cards covering an extensive array of interests such as party, travel, shopping and more, with just about something for everyone.
The first ever brand of luxury leather goods in America is now back and it is more stylish than before. Why not surprise your girl with the Madison Bag that takes inspiration from the vintage doctor's bag? This is made of buttery Italian calf leather that has rich colors and an ideal medium size great for everyday use.
3 Spa Gift Certificate
Are you aware that there is no need for you to stay overnight just so you can enjoy a pampering and relaxing spa retreat? Whether it is a gift for your wife, client or stressed lady boss, you can let her indulge in oxygen facial or even a hot stone massage with a gift certificate that will surely bring delight.
2 H Bloom
Luxurious and gorgeous flowers by subscription are one of the top unusual gifts for women who have everything. It is a unique and thoughtful gift that will continue to bloom even without any carnation in sight.
For ladies who already have everything, the number one gift you can give is something that will give back as well. You can send delicious gourmet cookies that support research efforts on children's cancer.