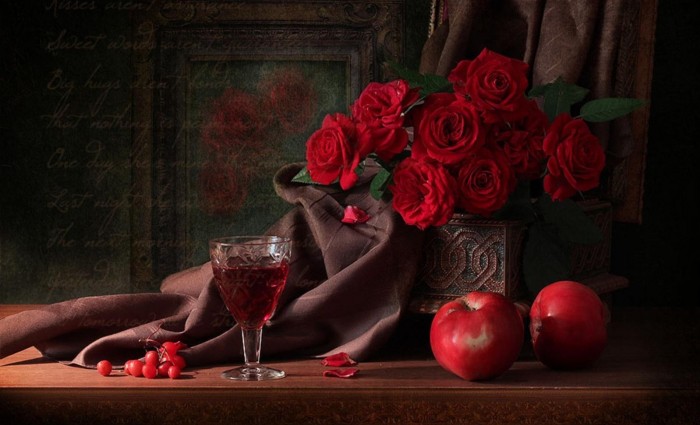 February 14th is one of the busiest days for florist. Flowers are the most beautiful gifts you can give in the Valentine Day to your beloved one. There are a lot of types of flowers in the world, but there are flowers that are more romantic than others. So, you should pick your most romantic flowers in the Valentine.
10 The Iris (Meaning: Faith and Hope)
Iris means rainbow and it has many colors such as blue and purple, white and yellow, pink and orange, brown and red and even black. There are two of the most common types of Iris, which are Bearded Iris and Siberian Iris.
9 The Sunflower (Meaning: Loyalty)
It is one of the fastest growing flowers in North America. It has two advantages which are its beauty in romantic occasions and its usefulness in food and oil. This flower has a unique shape; as it has a large flower head, and a large black central part. So, it will be a fantastic choice for you to be presented in Valentine's Day.
8 The Wildflower (Meaning: Adoration)
There is more than 20 % of the Wildflower that are originated from the Sunflower family. This kind of flowers is distinguished by its awesome beauty. The most amazing about this flower is that it was not intentionally seeded or planted. So, you will choose the correct present, if you put this flower in your bouquet.
7 The Lilac (Meaning: Do You Still Love Me?)
These kinds of flowers are very expensive, and they are available in the white color and lavender. There are a lot of species of this kind of flowers. The most amazing about these flowers, is that lilacs are frequently considered a harbinger of spring.
6 The Carnation (Meaning: Fascination)
The name comes from the word "corone" (flower garlands) or "coronation".  This kind of flowers is the best selling flowers in the United Kingdom. They express love, fascination and distinction. It has a wide variety of colors such as white that expresses pure love and good luck, light red is a symbol of admiration, while dark red represents deep love and affection.
5 The Orchid (Meaning: Love, Beauty, Seduction and Refinement)
This flower shows rare and delicate beauty. Orchid's family is the largest one among 25000 plant species in the world. This kind of flowers can be found in Asia, South and Central America. It is available in the Dendrobium and Cymbidium kind.
4 The Lily (Meaning: Beauty)
This flower has a lot of types such as: Peruvian lilies or alstroemerias, that represent friendship and devotion, white stargazer lilies express sympathy and pink stargazer lilies represent wealth and prosperity. The strangest about this flower is that lily is considered to be highly toxic to cats.
3 The Tulip (Meaning: Perfect Love)
Tulip has a wide variety of colors, height and flower shape. This flower has the quality of growing in water after being cut, also they can curve toward light. This flower is the best selling in Holland.
2 The Daisy (Meaning: Innocence, Loyal, Love, and Purity)
This flower is one of the largest families of flowers. You can find this flower everywhere, but Antarctica. The name is originated from the Old English "daes eage", which means "day's eye". This flower is a symbol of innocence, loyalty, love and purity.
1 The Rose (Meaning: I Love You)
It is the most popular flower in Valentine's Day and it is also a symbol of love. The most amazing about this flower is that it has more than 100 types. It is the most romantic flower you can present to express your love.
To sum up, flowers are the most known language for expressing feelings such as: love, jealousy, or loyalty. These flowers also are one of the most beautiful symbols in our life.