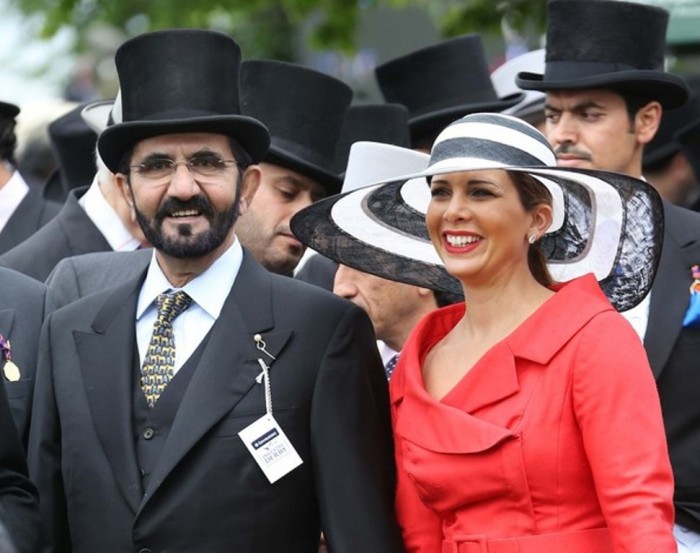 Those wedding ceremonies that cost thousands of dollars are considered to be very costly and unaffordable for most of us which forces some, if it is not most of us, to borrow money from others to complete preparing everything and purchasing all the necessities of this important day. If it is like that, what should we say about those weddings that cost millions of dollars? Do you imagine that they may be found on earth? To know the answer to this question and more, take a look at the following most expensive weddings in the world and their stunning costs that are more than five million dollars.
10. Elizabeth Hurley & Arun Nayar – $7 Million
This wedding was held on June 29, 2006 for Elizabeth Hurley and Arun Nayar who is an Indian businessman. It took place in Sudeley Castle, which is a 15th century castle, in Gloucestershire, Britain. The celebration took 8 days across two continents which are Asia and Europe as it started in Sudeley and moved after that to Umaid Bhawan Palace in Jodhpur, India where the cost of the suite is approximately $10,000 per night.
9. Delphine Arnault and Alessandro Vallarino Gancia – $7 Million
This wedding was held in 2005 for two of the wealthiest couples who are Delphine Arnault and Vallarino Gancia. Delphine is the daughter of Bernard Arnault, who is a rich French businessman, and her wedding dress was designed by one of the most renowned designers who is John Galliano. The wedding took place in Cote d'Azur in France with 5000 white roses for decorating the venue only to make it a magnificent wedding.
8. Wayne Rooney & Coleen McLaughlin – $15 Million
It was held on June 12, 2008 in Italy for Coleen McLaughlin, who is a television presenter and celebrity product endorser, and Wayne Rooney who is a famous football player for Manchester United. Coleen McLaughlin's wedding dress was embroidered with pearls and crystals to cost about $4 million. The wedding lasted for 4 days and took place in Villa Durazzo. There were five private jets that were dedicated to flying about 64 guests. There was pizza for the reception and Britain's OK Magazine was allowed to publish different information and pictures of this wedding for just $5 million.
7. Vikram Chatwal & Priya Sachdeva – $20 Million
It is one of the costliest and most luxurious weddings that took place in India. It was held on February 18, 2006 and lasted for 10 days to be celebrated in different Indian cities such as Udaipur, Delhi and Mumbai. The bridegroom's father is a manager of a New York hotel while the bride is a model and actress. There were jets that were especially chartered for receiving about 600 guests from different areas around the world. Among the most important guests who were on the list was Bill Clinton.
6. Andrey Melnichenko & Aleksandra Kokotovich – $30 Million
It was held for Miss Yugoslavia Kokotovic, who is a Serbian model, and her husband Andrey Melnichenko , who is a Russian billionaire and the founder of MDM Bank, on September 3, 2005. The wedding took place at Cote d'Azur in France and was attended by many famous guests from around the world in addition to famous singers such as Whitney Houston and Christina Aguilera who gave their performance for celebrating this event for $3.6 million each.
5. Prince William & Kate Middleton – $34 Million
It was one of the most important weddings that took place in recent years as it was watched by millions of people all over the world through different ways such as the television, radio or via the internet. The wedding was held in Westminster Abbey, London on April 29, 2011 for two of the most famous couples in the world. Kate Middleton's wedding dress that was especially designed for her is known as one of the best and most expensive wedding dresses in the world. The cost of the wedding cake, which was an 8-tier fruit cake and was decorated with 900 sugar flowers, was approximately $80,000 while the cost of the flowers was nearly $800,000.
4. Prince Charles & Lady Diana Spencer – $70 Million
It is another wedding for the same royal family. It was held on July 29, 1981 at St. Paul Cathedral, London and was watched on the television by more than 750 million people from around the world. The wedding dress that was made for Princess Diana is considered now as the most expensive wedding dress as it is embroidered with 10,000 pearls and has a 25-foot train. The engagement ring which is priceless now cost $60,000 while the security of the couple and guests required spending $600,000. This marriage unfortunately ended and the couple got divorced in 1996.
3. Vanisha Mittal & Amit Bhatia – $78 Million
It is an Indian wedding that was held in 2004 in grand chateau, Versailles and was attended by 1000 guests from different countries around the world after receiving their invitations that consist of 20 pages and were placed in silver boxes. The celebration lasted for five days and there were 100 dishes that were prepared for the guests by professional chefs from Calcutta. Among the famous guests who attended this lavish wedding were Aishwarya Rai, Kylie Minogue and SRK.
2. Seemanto Roy & Chnadano Toor and Sushanto Roy & Richa Roy – $123 Million
It is a double wedding ceremony that was held on February 10, 2004 in Lucknow for the sons of Subrata Roy who is the founder of Sahara India Pariwar. There were 11,000 guests who attended this event including many famous characters. There were 110 dishes prepared for the guests and there were also performances by a British symphony and Shiamak Davar group which allowed the guests to enjoy their time. The total cost of this lavish wedding was $123 million to be the most expensive Indian wedding in the world.
1. Sheikh Mohammed Bin Rashid al Maktoum & Sheikha Hind Bint Maktoum – $137 Million
It is the most lavish and luxurious wedding ceremony ever held in the whole world. It took place in Dubai which is known as one of the richest countries. This wedding was held in 1979 for celebrating the marriage of the Ruler of Dubai who is Sheikh Mohammed Bin Rashid al Makhtoum and his wife Sheikha Hind Bint Makhtoum. There were five days which were declared as an official holiday in Dubai for celebrating this important event. The ruler celebrated his marriage through going from one village to another riding his horse to feed the people of these villages. The celebration took place in an oversized hall that has the same size of a stadium and was especially built to be wide enough for 20,000 guests from around the world.