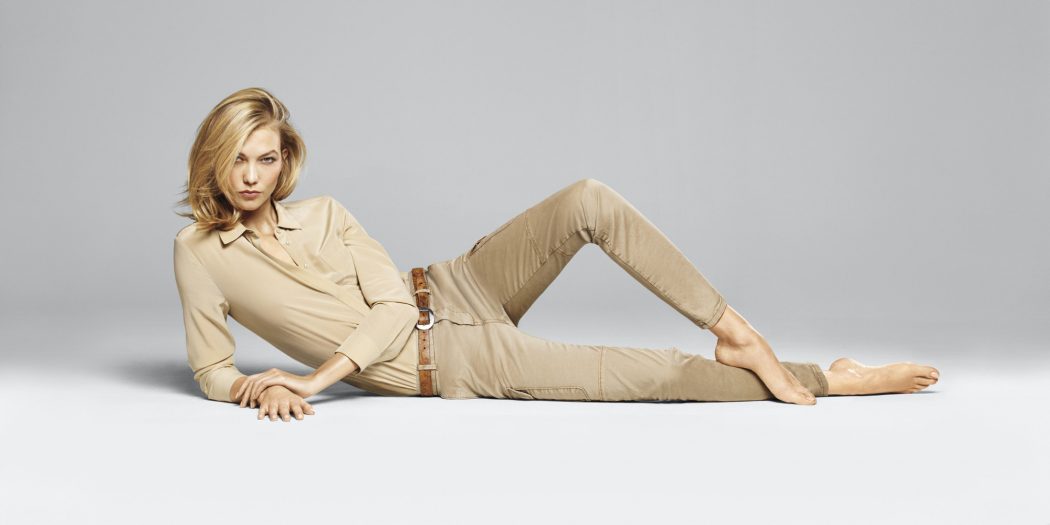 Most of them don not gain recognition, unlike actresses and singers. However, you encounter their attractive faces, bodies and fierce looks on covers of fashion magazines: Vogue, Vanity Fair, Elle, Harper Bazaar, and advertising campaigns. They are supermodels who flaunt in outfits and jewelry that we all die for. Here is the list of the most high-earning models in the fashion industry, according to Forbes.
10 Miranda Kerr [ $6 million]

Kerr has been in the fashion industry for so long as she first modelled by the age of 13. Ahe began to rise after she has signed with Victoria's Secret as their first Australian model, replacing the most paid fashion model, Gisele Caroline Bündchen, in 2007. Since 2008, Kerr's name never left Forbes's list of the hight-paid fashion models. Fashion Magazines like Elle, Australian Vogue and Harper Bazaar would not waste such an opportunity to deal with the worldwide famous supermodel. As usual, Kerr made it this year to the list with $6 million.
9 Liu Wen [ $7 million]
She is a Chinese fashion model. Wen is a leading fashion model when it comes to her position as the first East Asian model to go so far in the fashion industry. She is the fist East Asian model to make to Victoria's Secret. She is also the first East Asian model to become the spokeswoman of Estée Lauder. Even The New York Times named her "China's first bona fide supermodel". Not only she rules when it comes to ethnicity, but also she nailed it on her career as she was the first model to appear with an Apple Watch on a Magazine cover, on Vogue China. You are a pioneer, Miss Wen! Her annual income stands at $7 million, in 2016. Furthermore, she is the first East Asian
model to make to Forbes's list of top
high-earning models.
8 Candice Swanepoel [ $7 million]
Swanepoel
is a South African fashion model. She obtained recognition for Victoria Secret's Fashion Shows in 2010. She appeared in editorials for Vogue, V, Harper Bazaar, Allure, and W. Swanepoel has walked the runway for Chanel,
Dolce and Gabbana, Elie Saab, Christian Dior and more. Further, she took part in advertisements for Oscar De La Renta, Rag & Bone,Tommy Hilfiger, Nike and even more. She collaborated with the Kardashians and modelled their 2010's swimwear line. In 2016, Swanepoel made $7 million.
7 Cara Delevingne [ $8.5 million]
The English fashion model and actress, with eyebrows goals, stands as one of the fashion darlings in the fashion world. At the age of ten,
Delevingne
first posed for Vogue Italia. In 2011, Burberry's Christopher Bailey cast Delevingne among the Burberry's spring/summer collection of 2011. Apparently, 2011 was Delevinge's year of luck as she got her first catwalk at London Fashion Week, appearing in the Burberry Prorsum autumn/winter collection. On 7 November 2012, she first appeared in the Victoria's Secret Fashion Show. Consequently, her income in 2016 stands at $8.5 million.
6 Gigi Hadid [ $9 million]
The 21-year-old fashion model and television personality who took the internet and fashion world by storm is now ranked among the top 10 earning models by Forbes. In 1997, Guess's Paul Marciano discovered the two-year-old Gigi Hadid and he took shots for Baby Guess, since then, Hadid's modelling career is launched like bam! Then, she became the face of Guess, but for adults, this time. In January 2015, the Daily Front Row chose Hadid as "Model of the Year". Later in 2015, she was first introduced in Victoria's Secret Fashion Show. Gigi Hadid's income stands at $9 million, in 2016, according to Forbes.
5 Rosie Huntington-Whiteley [ $9 million]
The English model and actress, who has worked with Victoria's Secret as their "Angel." There is no place to start from like Victoria's Secret since it grants the career path for any model who dreams to see her face on the cover of Vogue or Vanity Fair. In 2011, she worked as the face of Burberry Fragrances, "Burberry Body". She also owes her success and fame to Marks and Spencer clothing retail business. Most of Huntington-Whiteley's annual income, which $9 million in 2016, stem from her work with Burberry and Marks & Spencer.
4 Kendall Jenner [ $10 million]
Being Kim Kardashian's baby sister is a privilege. But, this young lady has nailed all by herself with her determination, persistence and hard work. At the age of 12, she first appeared on the E! reality television show Keeping Up with the Kardashians with her big, famous family. Moreover, her strong online presence has contributed to her fame and her career, since Vogue Magazine has chosen her for their movement "the Instagirl era". She also works with Harper Bazaar's "Social Media Modelling." In 2015, the second youngest of the famous family Kendall Jenner has commenced modelling with income of $4 million. However, in 2016, she earned $10 million, exceeding her previous year income by 150%.
3 Karlie Kloss [ $10 million]
Like most American fashion models, Kloss commenced her career life from a young age. At the age a 14, Kloss posed for the June issue cover of the Scene Magazine, and it was her first time to see her bright face on a magazine cover. We are all sure that it is a big issue for a teenage girl! Miss Kloss has taken part in advertisements for Chloé, Lacoste, Elie Saab, Dolce & Gabbana, Gap and American Eagle. Of course, we cannot forget the since-2013-till-2015 Victoria's Secret Angel. Kloss has mage $10 million this year!
2 Adriana Lima [$10.5 million]
Apparently, Brazilian female models are taking control of the fashion modelling business. Like Bündchen,
Lima
is one of the most high-paid models, with reference to Forbes.She was the fourth high-paid model in the world, as she made $7.3 million in one year, in 2012. In the following year, she came in the third place. However, in 2014, 2015 and 2016 she stayed in the second place. In 2016, she came with earnings of $10.5 million. As the face of Maybelline cosmetics, Vogue Eyewear, Super Bowl, Kia Motors and IWC watches, Lima has done a lot of work for which she deserves to be on the list.
1 Gisele Caroline Bündchen [$30.5 million]
Her last name may imply she is German, but, no, she is not. She is actually one of the most famous Brazilian supermodels, with German descends. Moreover, the highest paid and top-earning model in 2012, according to Forbes. In the late nineties,
Bündchen
had it coming. Actually, she has brought the house down since she got involved in the entertainment industry. Claudia Schiffer's and Naomi Campbell's jaws dropped when they were her one the runway, declaring that she is the only remaining supermodel. Bündchen works with Chanel, Carolina Herrera, Pantene and Arezzo shoes. You know how people think of models as empty-headed and superficial, which is totally untrue. So, let's make stereotyping come to stop as the United Nations Environment Programme has chosen Bündchen as the Good Will Ambassador. Bündchen's net worth is around $400 million. Furthermore, her earning in 2016 are around $30.5 million. Well done, Gisele. You go, girl!