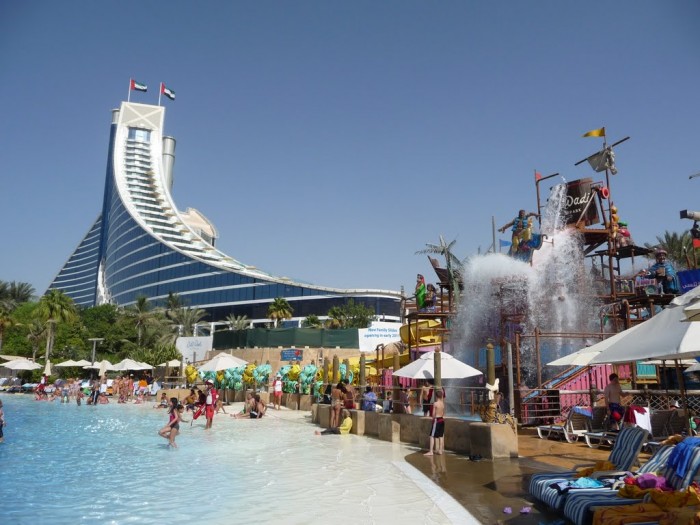 Travel
Top 10 Most Famous Places In Dubai [Must Seen]
       The United Arab Emirates has seven emirates. Dubai is an important one of them. It is considered the most populous one there. It comes in the second rank in terms of the size after the capital Abu Dhabi. It has a political influence and prominence with regard to legislature along with the capital Abu Dhabi. It depended a lot on its oil revenues which made great contribution to its growth. An American consulting firm described it as one of the best places where people can lead a happy life in the Middle East. It is a city that is known among many people as the city of gold because a large portion of its trade depended on gold trade. Tourism there focuses on shopping which is one of the main aspects. There are many media outlets such as Reuters, APTN, Bloomberg L.P. and Middle East Broadcasting Center. Here are ten places the summarize the beauty of this emirate.
10 Burj Al Arab
It is considered the fourth tallest 7 star hotel in the world. It was established next to a beach which gave it a special view and natural beauty that attracted tourists from all over the world. It is full of light at night which makes it a vibrant hotel.
9   Burj Khalifa
It is one of the most famous skyscrapers and the tallest building across the globe. It shows a great deal of the creativity of engineers in Dubai. As its name suggests, it was built as a dedication to Sheikh Khalīfah ibn Zāyid Āl Nahyān in Abu Zabi.
8   The Dubai Fountains
It is a fountain that was established on the lake of Burj Khalifa. It sprays a large amount of water in the air and gives a lovely view for visitors to enjoy. It is equipped with lights and water projectors. All of these combine together to make water looks as if it dances.
7   Atlantis Hotel
Atlantis is an island that drew attention as a result of the fact that it is a man-made one. It is a place where you can see a group of luxurious 5 star hotels. It provides different kinds entertainment for families.
6 Global Village
It is one of the tourist destinations that attracts almost 6 million visitors every year. It is not only a place for tourism but also for culture and shopping. It has nearly 30 pavilions which showcase different merchandise of many countries.
5   Palm Island
It is an artificial island in Dubai that takes the shape of a palm tree. It is a place that was established for many purposes; residential, cultural and educational. This island was made only of sand and rocks which adds a natural sense of beauty.
4 Dubai Creek
In the past, it divided Dubai into two places. This place enjoyed many characteristics. Its water was warm and shallow which allows the appearance of different kinds of fish. It is the only port in the city. So it played a great role in enhancing the economy there. It played a great role in fishing and pearling industry.
3

 Ski Dubai
It is a ski resort where you can spend a good time on the snow. It has a mountain which is 85-meter-high and different slopes which provides a great opportunity for spending a lovely time with the family.
2 Dubai Marina
It is a renowned man-made marina and the largest one all over the world. It is the place where you can find Dubai Marina Mall and you can also see large yachts that allow you to have a good cruise.
1   Wild Wadi
It is a water park we can find in front of the Burj Al Arab. It is a place where you can enjoy seeing waterfall. You can find also many shops and restaurants and enjoy a lovely time with family or friends.  
Let us go and take a look at this city that would show us how great is the Arab civilization.