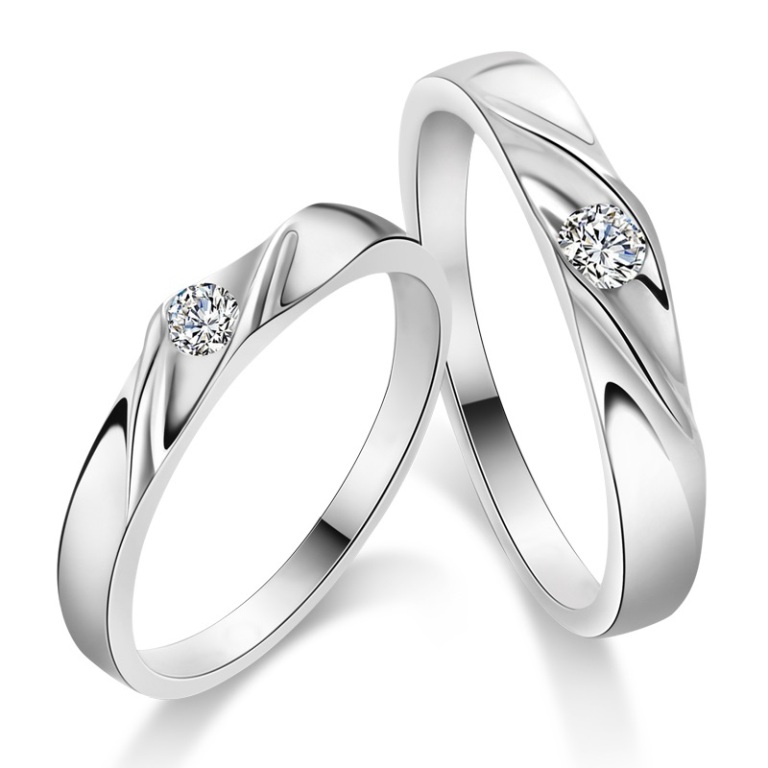 Wedding bands that are especially manufactured for men can be purchased in two different ways. They can be found as a set of wedding bands that include one for the bride and another one for the groom or you can purchase it alone. Although purchasing a set of wedding bands is easier as it saves a long time which is wasted on looking for a band for each one and because the two bands match each other, the band may come to be attractive for one and not for the other which leads us to the other option which is purchasing wedding bands that are sold separately. It is commonly known that men's wedding bands are less expensive than those which are made for women, but do you know why?
What makes any ring expensive is that it is made of precious materials and is encrusted with diamonds. Because men's wedding bands are rarely encrusted with diamonds, they are cheaper than those of women. Those wedding bands which are especially manufactured for men are available in different shapes. They are encrusted with rubies, sapphires, diamonds and other precious stones that increase the price.
The stones that are used for decorating men's bands may come in just one row or more. The more stones the band has, the more expensive it will be. Men's wedding bands are available in streamline or cable design and wide or narrow shape to satisfy different needs and meet various tastes. So, you have to decide if you are going to purchase a separate band for you only or a wedding band set for you and your partner.