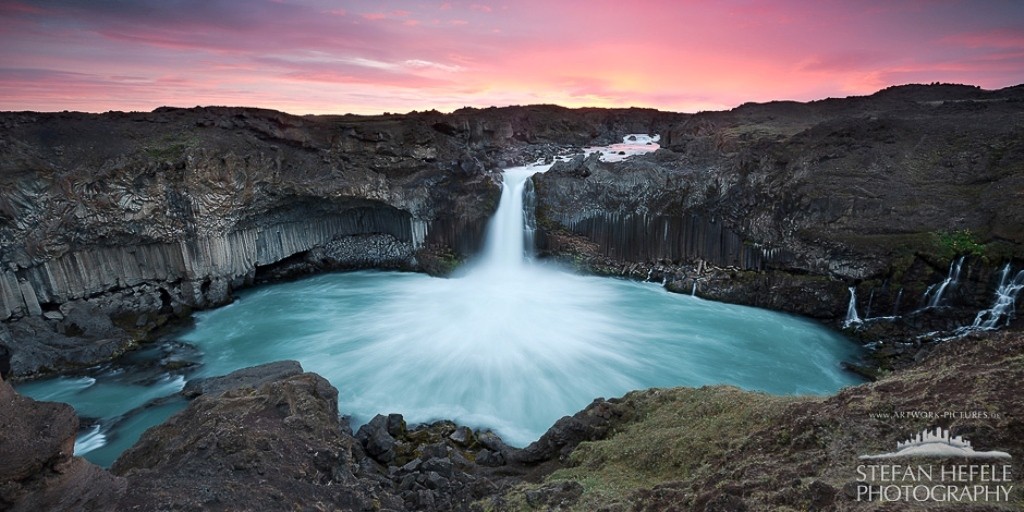 What do you think of taking your photography to a higher level and making your photographs more impressive? Capturing photographs is the only way that allows photographers to show us the stunning beauty of nature, animals, birds, buildings and other amazing things that exist in our world. The ordinary way through which the photographs are captured does not allow photographers to show all what they see. So, if you want to take your photography to a higher level, you have to resort to panoramic photography. Such kind or technique of photography is perfect for those photographers who want to capture a wider perspective and present a complete view of what they photograph. Panoramic photography, which is also referred to as wide format photography, requires using specialized equipment or software for creating horizontal panoramic images.
Panoramic photographers use ultra-wide lenses or resort to stitching several photos together through using AutoStitch or Photoshop to finally create their panoramic images. In addition to moving the camera from left to right for capturing panoramic photographs, you can also go up or down for showing more details. The horizontal images are widely believed to be the most common when we talk about panoramic photographs, but in addition to this type of photographs, there are also the vertical images or vertical panoramas that are ideal when you photograph waterfalls or buildings. Let's start enjoying the stunning panoramic photographs that are presented here by the top 10 best panoramic photographers in the world.
10 Dr. Nicholas Roemmelt – Germany
Dr. Nicholas Roemmelt is not just a photographer as he is also a dentist who has his private dental clinic. His passion for photography and the stunning beauty of nature has made him one of the most creative wildlife photographers in the whole world and not just in Germany. In addition to the wildlife and landscape photography, Dr. Nicholas Roemmelt is also interested in the northern lights and nightscape photography.
9 Shannon Hartigan – Australia
Shannon Hartigan is a self-taught photographer who specializes in landscape and ocean photography. He is passionate about photography especially landscape photography which forced him to quit his job in 2009 to be able to focus on just photography and capturing more stunning photographs. Shannon Hartigan has received about 76 international awards which have made him more famous in Australia and other countries around the world.
Stefan Hefele is a freelance photographer who travels to different countries around the world for capturing his amazing photographs. He specializes in capturing landscape, commercial and architecture photographs. For Stefan Hefele, photography is like a language that allows him to visually express his view on different subjects without the need to write or say anything. In addition to being a great photographer, Stefan Hefele is also an author whose work has been published in several magazines especially those which are dedicated to nature photography.
7 Mohammad Reza Domiri Ganji – Iran
Mohammad Reza Domiri Ganji, or just Mohammad Domiri, is a Persian architecture and panoramic photographer whose work is based in Iran and he tries to learn more about photography through reading photography articles, watching training videos and sharing his pictures with others to receive feedback. Most of the photographs that are captured by Mohammad Domiri come to cover a very wide angle of view. This means that he has the ability to show entire building in just one photograph. The most important element that allows Mohammad Domiri to capture his photographs in such a stunning way is "Light".
Chris Collacott is a talented panoramic landscape photographer who is interested in cityscape and landscape photography. He focuses on creating ultra-high resolution and large-scale panoramic images. He has received several international awards, more than 30 international awards in just five years, and his work has appeared at many galleries, magazines, airports and even on buses in addition to other marketing materials which have made him more and more famous for many people all over the world. It is worth mentioning that Chris Collacott is the owner of Avision Photography.
5 Alexandre Deschaumes – France
Alexandre Deschaumes is a self-taught photographer who is passionate about capturing portrait and landscape photographs. He started capturing photographs for the first time in 2002 and his work is affected by his emotional state to find him inspired by the ethereal atmospheres and not just the surrounding beauty of nature. In addition to being a photographer, Alexandre Deschaumes is an instructor as well and he teaches photography workshops to allow other people to make use of his experience and to share his passion for photography with others who are interested in this field.
4 Paul Marcellini – United States
Paul Marcellini is a fine art nature photographer whose work is based in South Florida trying to show the beauty that it has to offer through his photographs. He is passionate about photographing animals, birds, flowers, landscapes and any other thing that is associated with wildlife and nature. Paul Marcellini's work has been internationally published and he has received several awards for his creative work. In addition to South Florida, Paul Marcellini travels to other places inside the United States and outside it such as Iceland, Bahamas, Belize, Pacific Northwest USA, Southeast USA, Southwest USA, Kenya and other amazing places around the world for capturing more stunning photographs.
Viral Padiya is an Indian photographer who specializes in landscape, aerial, fine art, architecture, travel, urban, nature and panoramic photography. For Viral Padiya, photography is not just a hobby that requires knowing how to hold a camera and capture photographs, it is the way you see and feel different things around you in this life which makes the captured photographs more stunning and really unique to differ from the photographs that are captured by other photographers.
2 Dylan & Marianne – Australia
Dylan Toh & Marianne Lim are a husband-and-wife photography team and they are also the owners of Everlook Photography. Their passion for photography, travelling and visiting new places all over the world is highly responsible for encouraging them to capture breathtaking landscape photographs. Capturing photographs was just a hobby for both Dylan & Marianne, but then they decided to learn more about the art of photography to improve the quality of their pictures and dazzle us with the stunning images that they create. They focus in their images on photographing the catchiest scenes and best shows that are created by natural light.
Xavier Jamonet is a French photographer who specializes in capturing landscape and nature photographs. He is the owner of Ecrins de Lumière and began capturing photographs for the first time in the summer of 1999. He started his journey in the world of photography as a macro photographer and his passion for nature and photography motivated him to improve his photography skills and capture more amazing landscape photographs. Xavier Jamonet is not just a photographer as he also teaches photography workshops to allow others to discover more about his landscape photography techniques.
Are there any other creative panoramic photographers whom you know?
Who are they?