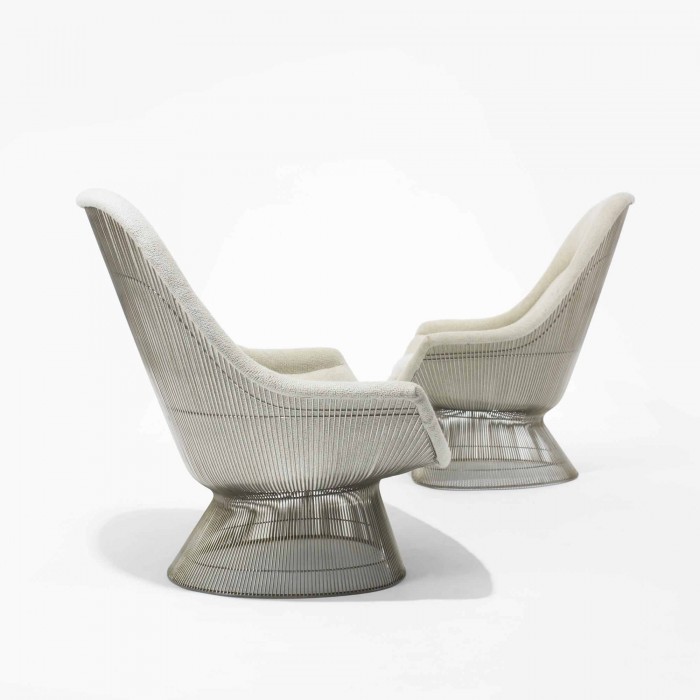 Designs
Top 10 Most Amazing Chair Designs in The Earth
There is a revolution in the field of chair design. There is an endless list of wonderful chairs for you to choose from. Designers always take ergonomics and non-ergonomic factors into consideration. Ergonomics means to what degree the chair is comfortable while the non-ergonomic element is related to weight, durability and foldability. These chairs can be used for different purposes including reading, massage or just relaxing. Given the different styles and shapes, choosing a good chair for a certain place represents a daunting challenge. You should determine the function of the chair you want to get. Some people may want to round out their living room set. Others may want to fill an empty corner in a room. Chairs that are used in kitchen or dining room are usually upright. There are many things that are put into our minds while choosing the perfect one such as material, color and pattern. There are materials like leather and wood. However, an upholstered or plastic chair is a modern choice. But wood and leather are durable than plastic. Here are the top ten chair designs for you to choose.
10Nouvelle Design Leather Accent Chair
It was made by Great Deal Furniture. This is one of the most attractive chairs that have a circular shape. There are fantastic varieties of colours such as ruby red, blue and white. It comes with white bonded leather upholstery and there is a base made of steel.
9Bubble Hanging Pink Acrylic Chair, White Cushion
It was made by Lemoderno. Despite the fact that this chair was produced 40 years ago, it is still one of the most remarkable chairs thanks to its design. Its height reaches 41.0″. Its colour is Pink Acrylic with Polished Chrome Base.
8Push Midback Office Chair EEI-1062
It has a mid-backed modern style that attracts our attention. It has Padded armrests, Waterfall seat and sleek sheen of the 5 dual-caster base. It is manufactured by Modway and sold by Eager House. It comes in different colours like brown and white.
7Abbey Neon Fur Kids Bean Bag, Neon Orange
This chair is a combination of long-lasting polystyrene beans and soft and supple foam. It has a double-stitched cover. This cover cannot be removed. It has also hidden stitching and seams. It is considered one of the Kid friendly chairs.
6Kardiel Egg Chair
At the beginning, it was manufactured by Arne Jacobsen in 1958. It took many elements from the original one such as the angles, the dimensions, the pitch and curve wrap. It has High density CA 117 foam. Its height reaches 41.7″.
5 Blu Dot Buttercup Chair, White Oak
This chair has bent smooth plywood seat. There is also a brushed stainless steel base. It is a wonderful chair that was designed by Blu Dot. It a well-made chair and an affordable one at the same time. This chair looks like the flower from which the name of this chair was derived.
4 Heller | The Frank Gehry Furniture Collection Easy Chair
In 2004, this chair was designed by Frank Gehry. It has curvy, twisty, folded form made from plastic. It comes in different colours that were inspired from an amazing variety of colours he used in a flower sculpture in Paris. It can be used for both indoor and outdoor purposes.
3 Tom Dixon | Fan Chair
It is one of the modern chairs the wood of which is connected to a black leather in a handsome way. It was made of steam-bent Ash. A soft damp cloth should be used to clear the parts without any abrasive agent to keep the frame intact.
2 Nelson Coconut Lounge Chair by Herman Miller
This is one of the chairs that came to being a half century ago. This chair allows you to sit in any position you want. It also allows you to sit and relax easily. It takes the shape of a chunk of coconut. George Nelson said, "I developed the chair to give lounge seating comfort, together with great freedom of movement."
1 MR Adjustable Chaise Lounge
This chair used tubular steel and modern technology. The idea of manufacturing this chair was taken from the lines of tubular iron rockers in mid-19th century. You can find the signature of Mies van der Rohe on any chair, which guarantee that the chair you get is genuine.
These are the most famous chair designs that would add a sense of beauty and comfort to your furniture. Now you can have a seat.