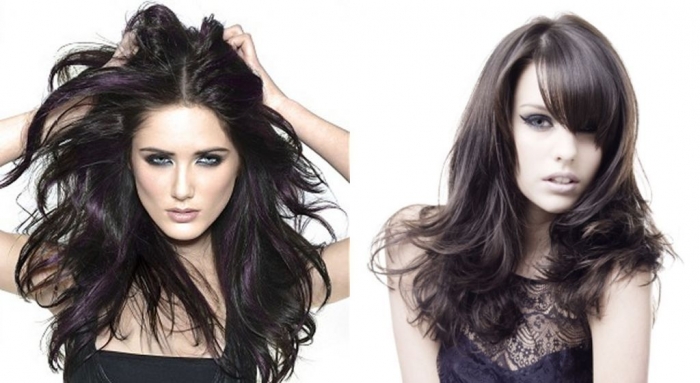 Fashion
Top 10 Latest Hairstyle Trends for Women in The World
It is not enough to just care about what wear, we must also take a look at other simple things that complement our look and make us fashionable. Our hairstyle is one of the most important things that require paying attention because if you wear the catchiest, most expensive and most luxurious clothes without wearing a stylish and trendy hairstyle that suits you, you will not look fashionable and trendy as you may think. Wearing the right haircut and hairstyle is capable of reflecting your personality and increasing your elegance. There is a wide diversity of haircuts and hairstyles that are presented to women to meet different demands and various personalities. Choosing the best hairstyle and cut for you is determined by the shape of your face, the length of your hair and the occasion that you are going to attend or the place that you will go to. To help you to decide the best haircut and hairstyle for you, we present to you the following top 10 hairstyle trends for women in 2015.
1. Wet hair: Adding a wet effect to your hair is one of the catchiest and hottest hair trends that you can find in the next year. It is considered to be one of the best hair trends that can completely change your look to be trendy and fashionable.
2. Braids: It seems that they do not want to leave us. Those braids which were seen before are considered to be one of the hottest hair trends in the next year. The braids can come to the front of your head with a side swept look or created at the back of your head. The braids can also be accessorized with ribbons and scarves to look more elegant and fashionable.
Braided updos are also hot for the next year and they are considered to be one of the sophisticated hairstyles that are really elegant and chic.
3. Ponytail: It is widely recognized as one of the classic hair trends that date back to the ancient times and are still present till now. Ponytails are developed in different looks for the next year to find messy ponytails and those ponytails that come with ribbons and other hair accessories for decoration.
4. Side-swept hair: It was among the hottest hair trends that were presented for women before in the last years and it is still present to be found in the next year. It is suitable for different hair lengths especially the long hair.
5. Buns and knots: They are among the casual hairstyles that are presented for the new year. They are considered to be more comfortable than other hairstyles that we know.
6. French twist: It is impossible to say that you do not know it. It is a classic and chic hairstyle that is ideal for formal and evening occasions to be elegant and catchy.
7. Straight hair: Going for straight hair is among the hottest hair trends for the next year. It can come to be sleek, messy or with natural waves.
Curly and wavy hair are also hot hairstyles for the next year. You can rarely find a year without these hairstyles.
8. Bangs: Bangs are common for the next year and they are going to be presented in a variety of styles and shapes such as being sleek, shortened, chopped and more.
9. Pins: Using a large number of pins is a hot trend for the next year. Pins are not just used for fixing your hairstyle and securing it, but they are also going to be used as decorative pieces for your hair.
10. Bob hair: It comes in a wide range of shapes to meet different needs. There are numerous choices from which you can select what you want including messy, classic and blunt, fringes and other bob hairstyles that you may like.