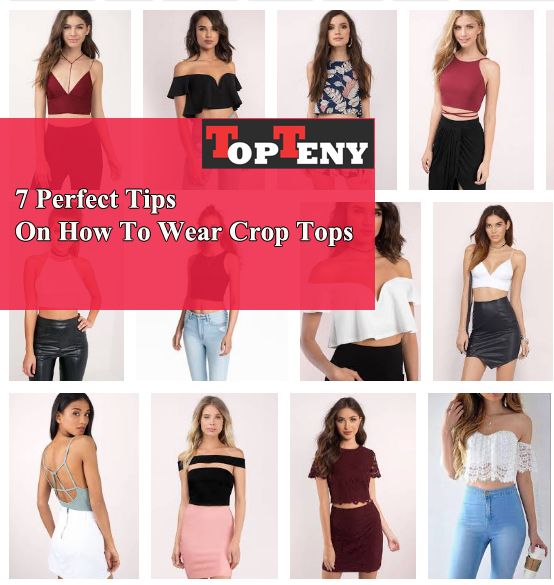 Fashion
Perfect Tips On How To Wear Crop Tops
I think today every girl incorporates at least one crop top or maybe more than one in her closet. But if you haven`t such a chic essential in your wardrobe you must buy it immediately! Click here to find a lot of trendy crop top ideas like cool bow sleeve or striped, pretty embroidered or low square neck, classic black or white crop top outfits and order the best one for yourself.
In any case, don't be shy and wear crop tops without any doubts! Be sure they suit all body types and you're no exception!
Crop tops are so versatile that you just need to find a way in which you can be comfortable in wearing them as there are million different ways you can style crop tops. But here you must remember the most important thing: when you want to dress a crop top it shouldn`t look like as you're going to the beach! It should look cool and gorgeous!
So now my aim is to show you some of the most popular ways on how to style crop tops to make your look perfect.
Crop Top With High Waisted Jeans
Crop tops became increasingly popular during the 90s. The Spice Girls, Cristine Aguilera and Britney Spears are considered as the trendsetters of "belly shirts". Today the same fashion trend continues!
A halter, short or full sleeve crop tops with your high waisted jeans always make your look more attractive and sexier. All you need is just to add a pair of heels or boots as they fit this casual street style very well.
Wearing a midi or maxi skirt may seem a little bit conservative. But if you match it with a crop top it will look completely different and more flirtatious. Just pay attention what you`d like to stress – if you're wider up top and a bit narrower at the hips put on a halter crop top, if you want to accent your long legs it would be better to dress full sleeve crop top with a high waist midi or maxi skirt.