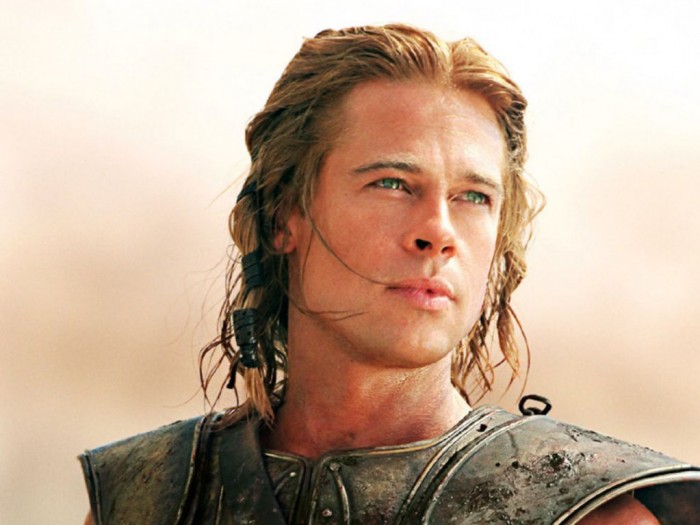 Hollywood's stars are very professional; they are popular all over the world. One of these stars is Brad Pitt. He has been given a Golden Globe Award, 3 Academy Award nominations, and others. His first foremost role with big productions, was A River Runs Through It, that was released in 1992. If you are a big fan of this star, you can follow up this list of the top 10 best Brad Pitt's movies.
10 Spy Game:
It is an American spy film directed by Tony Scott in 2001 and starring Robert Redford, cooperating with Brad Pitt. The revenues of the movie reached million in the United States of America and about 143 million dollars all over the world. The movie was positively received. The movie was set in 1991, it describes the governments of both the U.S. and China that are about to conclude a major trade agreement.
9 Troy:
It is an American epic movie, that was written by David Benioff and aslo directed by Wolfgang Petersen, in 2004. It is inspired by Homer's Iliad that deals with the story of the Trojan War that lasts up till 10 years. Achilles caused his Myrmidons and the remaining of the Greek army to invade the city of Troy, protected by Hector's Trojan army.
8 Thelma & Louise:
It is an American drama film that was written by Callie Khouri by 1991. It revolves around the story of two friends, who want to have a rest from their dull lives. Thelma is married to a scheming man, while Louise is a waitress in the diner, their holiday in the mountains rapidly becomes a nightmare prior they reach their target.
7 Moneyball:
It is an American biographical sports movie that is directed by Bennett Miller, in 2001. Oakland Athletics general manager is disappointed by his team's defeat. The manager needs to gather a spirited team for 2002 but must triumph over Oakland's imperfect payroll. Through a visit to the Cleveland Indians, he meets a young Yale economics graduate with sweeping ideas about how to evaluate players' value.
6 Ocean's Eleven:
It is an American comedy movie, released in 2001. After being freed from prison, Daniel defies his parole by going to Los Angeles, in order to meet his friend Rusty Ryan to offer an escapade. The two travel to Las Vegas to pitch the plan to well-off friend; it consists of at the same time stealing the Bellagio and the MGM Grand casinos.
5 12 monkeys:
It is an American science fiction movie that was directed by Terry Gilliam, in 1995. The movie was critically acclaimed and achieved about US$168.8 million internationally. Brad Pitt was chosen for the Academy Award for Best Supporting Actor, and received a Golden Globe for his role.
4 Inglourious Basterds:
It is an American war film that was written and directed by Quentin Tarantino in 2009. The film deals with the imaginary alternate history story of two conspiracies to murder Nazi Germany's political leader, one of them is planned by a juvenile French Jewish cinema owner  while the other was put by a group of Jewish and American soldiers under the supervision of First Lieutenant Aldo Raine.
3 Seven:
It is an American thriller film that includes both genres of crime and horror. The movie was produced in the United States on September 22, 1995, achieving about $327 million at the box office worldwide, the movie was a success and was positively criticized.
2 Fight Club:
Fight Club is movie based on a novel holds the same name that was written by Chuck Palahniuk. The movie was directed by David Fincher in 1999. The anonymous narrator is an employee who suffers from sleeplessness. His doctor rejects to recommend him medications. The narrator visits a support group for testicular cancer victims and, then he made them thinking that he is a member victim, to find a touching discharge that mitigates his insomnia.
1 Snatch:
It is a 2000 crime-comedy movie that was written by Guy Ritchie, it is set in the London criminal gangland, the movie consists of two tangled plots: the first one deals with the hunting of a stolen diamond, the other one revolves around a small-time boxing advertiser who finds himself controlled by a brutal gangster, who is enthusiastic to get his subordinates implement harsh deeds of violence.
Change your bad mood of boring and watch at every week-end one of these top movies.