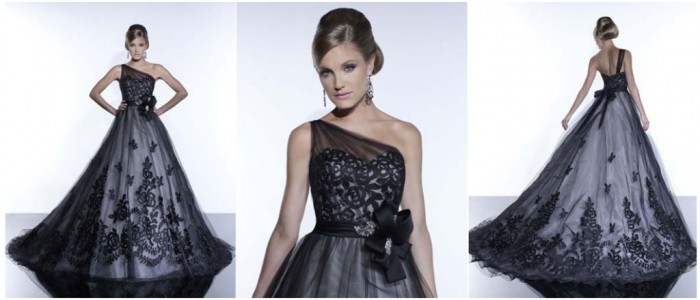 Fashion
Top 10 Black Wedding Dresses
What is the most common color for wedding dresses? It is of course white, but what is the problem if you tried to wear a wedding dress in another color that is completely different from what is usually worn? Sometimes we feel that we are bored with following traditions and this is why some people try to keep away from these traditions and follow what is new in the world of fashion. One of the newest colors that are presented to brides on their wedding day is the black color. There is no one who does not like the black color but we used to find it in the clothes of other occasions and not on wedding for the bride. You may think that these black dresses that are especially designed for brides are not elegant which may make you refuse the idea of wearing a black wedding dress on your wedding.
Black wedding dresses are not less beautiful than other traditional white dresses. You can find them in different materials, designs and colors also. There are black wedding dresses which are made from satin, organza, chiffon, tulle, lace or other luxury materials that make you comfortable while celebrating your wedding.
If you do not like the idea of wearing wedding dresses which are completely black, then you can try those black and white dresses. The idea of combining two contrasting colors such as black and white can present to you an elegant and catchy dress. There are some white dresses which are embellished with black details instead of using black fabrics for the whole dress which increases the beauty of the dress that you wear.