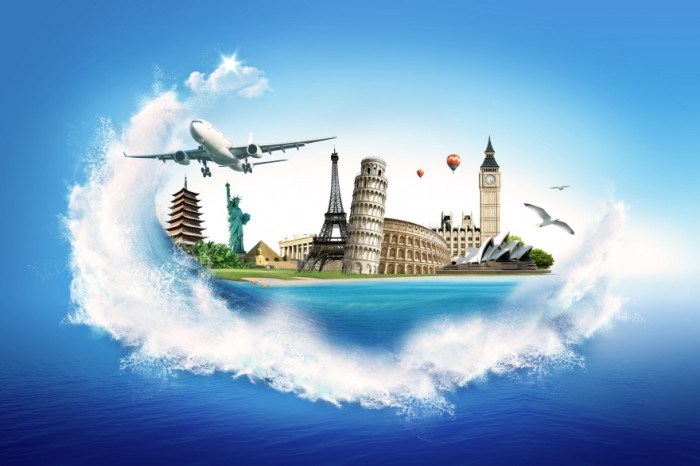 We are alive to learn, and every day we acquire new knowledge, to add better ideas to our mind or to change our personality. Education and studying make people more cultured and able to challenge life problems. Yet, there is a special sort of studying which is the studying abroad. If you are thinking of the matter, or if you want to do something new and beneficial, trace this article to get the top 10 benefits of studying abroad.
10 Independence:
Studying abroad gets you a level of independence. As, in an internship, you will arrange for some things before your travelling, like accommodation, an internship visa, and the academic credit at your home university. Searching in the host country will be in your favor; actually the personal development of your character accompanies the professional development of your internship.
9 Travel all over the world:
Via studying abroad, you will visit a new country with unbelievable new attitudes, customs and traditions. The main advantages of studying abroad will let you see new terrains, museums and fantastic sights of your host country. Additionally, when you are abroad, you will not be restricted to be in the nation where you are studying, but you can also visit neighboring countries .
8 New Culture:
When students arrive in their host country, they are spellbound by the different cultural attitudes. Studying abroad will make you find unbelievable food, and social atmospheres. You will improve your understanding and approval for the people and the history. A new way of life will be in front of your eyes.
7 Job opportunities:
Having finished study abroad and back to home, you will get a new standpoint on culture, language skills, and a readiness to learn. For sure, all of these points are very striking to employers. You will be easily picked. Many say that they like the host country so, they look for work there. It is precious when looking for a latent job in that country.
6 Make friends from around the world:
The university where your international studies will be will have a great community of students, from the local region and all around the world. You can easily graduate with lasting friendships with people of many different cultures, they will be good for an international professional network. Spending time studying abroad can offer you an outstanding opportunity to make new friends and build precious relationships with your colleagues from around the world.
5 Improve your language skills:
Indeed, studying abroad is a great opportunity to develop your language skills, this can be done through studying in a second language or via using the language spoken in this country. Many courses are given in English all over the world, chiefly at graduate level, and surely proficiency in English has many opportunities in many companies.
4 A global core for your field:
Studying abroad will allow you to spend time in a place which is famous for being a top global center in your own field of interest. This means that you may be lucky to learn from well-known experts and guest speakers, and you may gain some striking work experience.
3 Graduate school Admissions:
Graduate school admissions boards pay attention for study abroad experiences. Students who have the opportunity to study abroad are known that they are able to face new challenges or adapt to difficult situations. They show how committed they are to their learning. Graduate schools frequently search for candidates who will get a unique feature to their university.
2 Find new interests:
Studying abroad will offer you lots of new activities which you may never have experienced. You may find that you are skillful in hiking, water sports, golf, or other sports you might never have tried.
1 Updating yourself:
When you are abroad, you can get all the new, and your experience for things will get superior, you can reach the latest technologies, you can watch the new inventions. Updating your life will begin from making the decision of studying abroad.