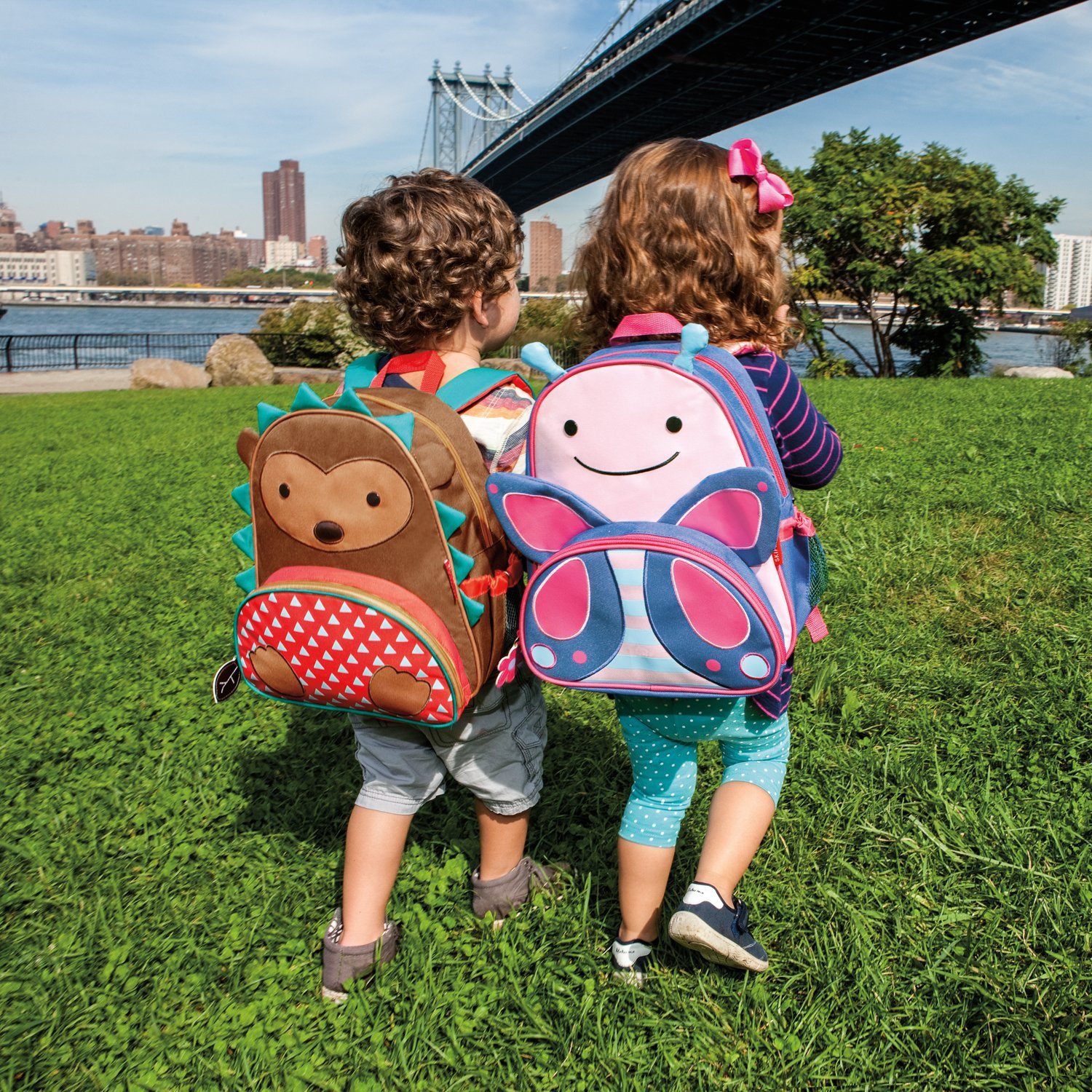 Fashion
Top 10 Desirable Backpacks Designs For Kids
All parents love their kids. They are ready to do anything to make them feel happy. They care so much about their happiness and welfare. They want to teach them values and principles that would benefit not only them but the world as a whole. Therefore they make them go to school and be educated. At school, the kids face many obstacles. Their parents do their best to make their kids love school or kindergarten. There are many school supplies that they need at school. Among the things that they need is an attractive backpack. They need a suitable one that doesn't have harmful materials like PVC. Such kind of harmful backpacks contains high levels of lead that affect the health of the kid. Therefore parents tend to choose cloth, polyester or nylon instead. There are many kinds of backpacks that suit different ages. What suits a 5 years old kid differs from what a ten years old one needs. Here are the top ten backpacks that took all of these elements into consideration.
10 The grade school backpack
This collection of backpacks is a source of pleasure not only for kids but for parents too. This kind of backpacks was manufactured as a result of the great demand for toddler backpacks with a large size. It has a space for large books and gym clothes. It can be used as a travel bag in which we can put small toys and snacks.
9 Wildkin's Sidekick
This backpack is designated for kids who are 3-8 years old. There are many patterns of this backpack that would appeal to a wide range of kids.  Its interior is wide enough. It has pockets and pencil holders. 
8Wildkin's Macropack
 This backpack was manufactured for kids who are 8 years old. There are many colours and patterns. It is divided into 3 roomy spaces. It has many interior pockets. There are side pockets in which the kid can put bottles of water.
7Fluf's Messenger Bag
This backpack was made by using organic cotton. It has a yellow lining. It has straps that can be well adjusted and make the kid feel comfort. Its size is "11 x 9.5" which makes it suitable for small items.
6 Wildkin's Serious backpack
It suits kids who are 8 years old. This backpack is designed for those  kids who need to have a laptop. It is designated to fit 15in. laptop or tablet. The straps are padded in a comfortable way. It has five  exterior pockets.
5Beatrix's Little Kid Backpack
It is a backpack to which embellishments of beautiful forest creatures were added. It was manufactured from nylon and laminated canvas that can be easily cleaned. It is designed for kids who are 2-4 years old. The interior has a zipped pocket.
4Big Kid Backpack
This backpack has enough space for your kid to have textbooks, lunch, laptop and many school supplies. It has grey and colored parts. The grey ones are made from nylon while the colored ones are made from cotton canvas. It is designed for kids who are 5-10 years old.
3Roxy Shadow View Backpack
It is manufactured from printed polyester. It has sunglass stash pocket. It has a good fabric that does not wear out easily. It hold up to ten pounds of school supplies. However, there are no interior pockets to put a cell phone or a laptop.
2Skip Hop Zoopack
It has adjustable mesh bottle pocket and pouch for snacks. It is designed for kids who are 3 years old who are in Kindergarten. There's an interior nametag. It takes different shapes like lion, elephant, giraffe, Dinosaur, monkey, zebra and fox.
1Disney Frozen 11″ Mini Toddler Pre-school Childrens Backpack
It has two adjustable shoulder straps. It has pictures of Princess Anna and Elsa. It measures approx. 11″ x 9″ x 2.5″. This purple and pink backpack is easy for kids to carry . It has a single zip compartment.
These are examples that will make your kid love education. They make your kid realize how beautiful life can be.