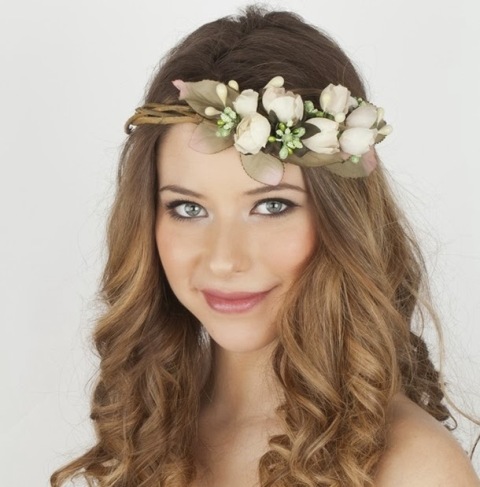 Fashion
Top 10 Hair Accessory Trends in The World
The accessories that we wear are not limited to bracelets, necklaces, pendants, earrings and other pieces of accessories which are worn to increase our elegance during attending different important occasions. There are also other types of accessories that we wear for adorning different parts of our bodies such as our hair. Hair accessories are essential for any woman to enhance the beauty of her hair and to make her catchier. It is not enough to choose a good hairstyle, haircut or even hair color for your hair as all of these things complement each other to finally provide you with a fascinating look. Hair accessories are presented in a wide diversity of designs and trends for the next year and this appears in the numerous fashion shows that are presented by the most famous fashion houses. To know more about what to wear for accessorizing your hair in the next year, take a look at the following top 10 hair accessory trends in 2015.
Using headbands and head scarves for accessorizing your hair is among the hottest trends that are presented for the next year. You can easily choose one of the scarves that you already have and wrap it around your head to accessorize your hair but you have to make sure that the scarf matches the clothes that you wear. If you do not like the idea of wearing head scarves, then you can go for headbands which are smaller in their sizes and can be easily worn.
Feather is used for accessorizing different things we have even our hair as you are going to find in the next year feathery accessories which are inspired by the Indian accessories and are considered to be innovative and are available in different shades and sizes to choose what meets your taste and needs. Kerchiefs are also hot for the next year and they are inspired by the retro look that was common in the past.
What about adding a natural touch to your hair? You can achieve this through wearing floral hair accessories that are going to be present in the next year in different colors and even materials as there are floral hair accessories which are made of crystals to be catchier. Do you want to get a royal look? If it is yes, then you have to go for crowns which are among the hottest trends that are presented for you in the new year. Wearing crowns is usually associated with weddings and those who belong to royal families, however they are considered to be trendy to increase your elegance and make you look like a princess.
In addition to floral hair accessories, headbands, head scarves, feather and crowns, you can also wear pins and brooches that are small, simple and elegant. You can attach pins to the sides of your hair and you can also use them for just accessorizing your hair and not for achieving a certain hairstyle. Pins are used in different numbers and using them in large numbers is going to be a hot trend for the next year.