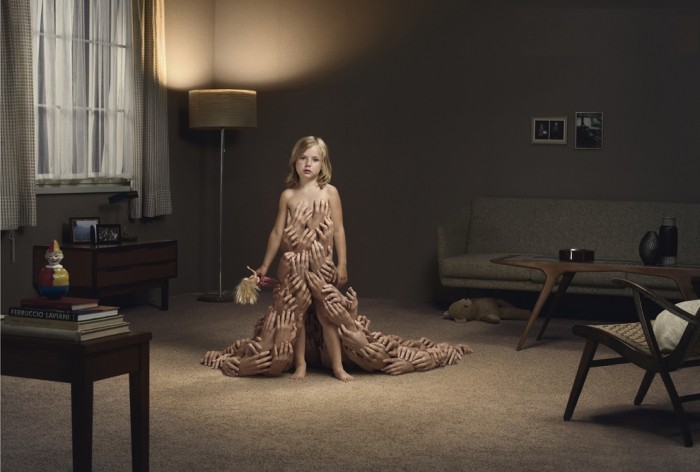 Crime will never end. Criminals will still commit ruthless crimes. But undoubtedly, the most unacceptable ones are those of killing children. Children crimes are deemed the meanest among all crimes. Indeed, those criminals are as ruthless as rocks. Freeze your breath and have a look on the top 10 cruelest children killers.
10 Dean Corll:
Dean Corll was an electrician lived in Houston. The 1970s witnessed about 27 kidnapping, torturing and murdering 28 boys in Houston. The ages of the victims ranged from nine to age 21, yet most were too young. Two of the families who lost two sons suffered Corll's fatal rage. A witness admitted knowing about Corll's atrocious crimes and also taking part in killing one of the boys.
9 Alejandro Avila:
Alejandro Avila is responsible of kidnapping and sexually abusing Samantha Runnion, a five-year-old girl who was grabbed from an alley close to her family's Stanton. Evidence got from below the fingernails of Samantha Runnion is linked to her killer. The jury planned for seven hours more over two days prior deciding to give the death penalty to Alejandro Avila.
8 Pedro Alonso Lopez:
He is accused of the murders of more than 350 children, but in 1998 he was set free regardless of his vows to kill again. In 1980, a flood showed off the bodies of 4 killed children, and the Ecuadorian authorities knew there was a serial murderer. Then, Lopez was caught attempting to kidnap a young girl subsequent to the child's mother intervention.
7 Richard Chase:
In 1979, a jury proved Chase guilty on killing of first-degree murder and Chase was sentenced to death in the gas chamber. He killed Evelyn Miroth, of 38 years old, her son, the six-year-old Jason, and friend called Dan Meredith, all of them were murdered in Evelyn's home.
6 Kirk Douglas Billie:
A 36-year-old Kirk Douglas Billie was sentenced to life in 1997, after being accused of murdering his sons, the five-year-old Kurt and the three-year-old Keith. Billie's case led to a legal battle over tribal rule when the crime was supervised by Florida jurisdiction as it took place a yard outer the reservation.
5 Lydia Trueblood:
Lydia Trueblood was a woman from Pocatello, who was accused for killing her husband and brother-in-law, as well as her baby. She poisoned not only them, but also her ex-six husbands.
4 Darlie Routier:
She was accused of the murder of one of her two sons, both of them were killed on June 6th 1996. The media that covered the investigation in the murders of Devon and Damon Routier described the criminal as a unfeeling mother.
3 Jeffrey McDonald:
An army doctor's wife and their children were brutally murdered and the father was wounded, called Jeffrey McDonald. The investigators found that MacDonald's injuries were self-inflicted and the tale about the killers was false, he is the true murder.
2 Ward Weaver III:
He met two girls in the work called Ashley and Miranda. They were vanished, after Weaver, helped with his son, made a hole burying the two girls. Subsequently, Ward Weaver was arrested charged of killing the two girls. His son said that the father admitted his crime. FBI agents discovered the remaining parts of Ashley and Miranda Gaddis in a bag.
1 Marc Dutroux:
In February 1986, Dutroux and his wife Michelle were imprisoned for the kidnapping of five young girls. In 1995, Dutroux grapped two girls, called Julie Lejeune and Melissa Russon who were eight years old and kept them in his cellar where they were always abused. Dutroux confessed the kidnapping and told the police of the cellar where other two victims were found alive and bodies of Julie Lejeune and Melissa Russo were discovered by the police.
Ruthless, heartless, coldblooded are synonyms for these people.