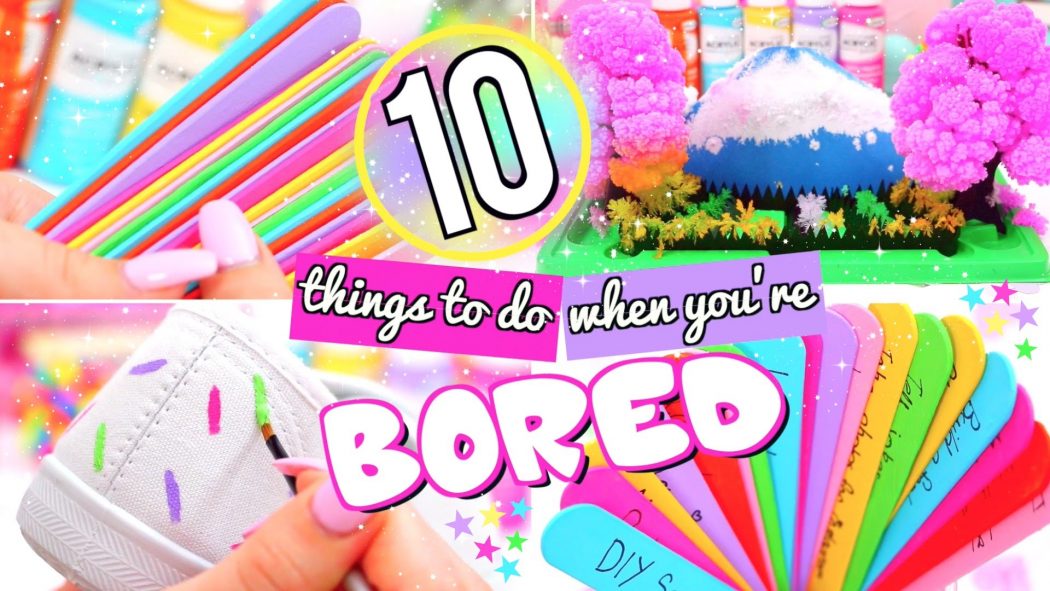 If you are a super busy person, surely you are someone who thinks highly of the weekend; these two days have a sacred spot in your heart, and nobody can blame you for that, especially, if you had a hectic week that you want to be ended as soon as possible. You keep dreaming of how relaxed you are going to be when the weekend strikes, detaching yourself from everyday's responsibilities, but how many times have your weekend disappointed you and turned boring to the extreme? At that point, you may feel the urge to go out to shop, or even visit your family, but you are just too lazy to carry yourself outside your doorstep, or maybe your friends have cancelled the plans you made earlier, so here is a list of 10 interesting things you can do to make the best of your time, and kill boredom.
10 Rearrange your furniture
Well, this might sound boring as hell, but no, it is absolutely not; once you do it, you will feel ultimately satisfied. If you think it is a boring thing to do, then you have no idea how your home decorations play an utmost part in changing your mood drastically. You do not have to make big changes, for example, pay attention to the living room since it is the room that witnesses lots of activities. Change the TV's position, or move your furniture pieces around, and when you finally sit down, you will feel positively about the new atmosphere and surrounding you created. Now you can watch your TV shows or movies while having a cup of your favorite drink.
9 Dance Like No One Is Watching
It sounds cliché, but if you are home alone, then the say is literally suitable for your case, unless you decided to dance right in front of your window, freaking your neighbors out. And if you are not alone, then whoever is there with you might join in, and you will have loads of fun. Anyway, if you are someone who is too much into music, make use of that interest. Turn the music up and dance freely; you can also watch videos on YouTube to learn new moves and steps. Unleash your party animal!
8 Bake Your Day
As the pun goes, if you love trying new food recipes, certainly baking will make your day. And who does not love cakes, muffins, and pastries? No one, right? Well, head to the kitchen, and start looking up some recipes online, or from an old baking book that you might have forgotten somewhere. Try baking new delicious things to satisfy your appetite and make your stomach happy. You might also want to share your great baking goods with your neighbors, so the happiness is doubled, and you get the chance to socialize and kill boredom.
7 Feed Your Brain
If your stomach is already well fed, it is time for your brain to take its turn in feeding too. Pick one of the books you have kept unused on your shelves or go buy a new one and read. It doesn't matter what type of books you read or in which genre, for as long as you read, you are doing a great favor to your brain. Reading will help you to stimulate your imagination, build up your knowledge, and explore new places with your wandering mind. It can also introduce you different ideologies and cultures which will, consequently, add new perspectives and thoughts to you.
6 Puzzles, Puzzles, Puzzles
It doesn't matter how old you are; probably puzzles have been a favorite game to many of us since we were kids, and will always remain so. Puzzles are always fun and enjoyable, besides they let you use your brain, and that is quite beneficial for you in the long run. You might underestimate this fact because you think it is a kids' game, but a lot of studies have assured that using your brain, no matter how small the activities might be, will prevent lots of mental diseases in the future such as dementia and Alzheimer's. You will be surprised of how amazing these little brain-stimulating games are.
5 Nail Art
We can't really stress on the fact that nails art have become very popular and abundant on the internet in a very short time, and it is really beautiful. It is a fun task to attempt, and since it requires focusing and concentration, it will surely help in keeping boredom at bay. It is OK to go through several trials and errors at first before mastering it. Be patient, play with the colors and, somehow, you will get there.
4 Yoga
Here is one perfect activity that would kill two birds with a single stone; Yoga. Yoga is not only about meditation; it is a perfect tool for relaxation as well as exercising. You can work on stretching out your muscles, improving your body postures, and bringing peace to your mind. There are a lot of videos on the internet to learn from and also applications that you can download on either your cell phone or tablet. And here you go, learn how to regulate your breathing, relax your mind from overthinking, get in touch with your inner soul and free yourself from negativity.
3 Party Up!
If you are a party lover, then plan a get-together with your loved ones and party up. There are a lot you can do to have a blasting party. Call your guests and tell them it's a BYOA- bring your own appetizer- party, so you do not have to cook or bake. Turn the music up, and dance your hearts out. Plan a barbecue in your own backyard. There are a lot of ultimately fun activities you can do at a party; you can even sit together, relive your old memories, crack silly jokes, take photos and laugh out loud. Nothing beat those positive nostalgic feelings you get from such reunion.
2 Be Your Own Therapist
Be your own therapist by clearing your mind out with a hot bubble bath. Light up some candles, turn on some slow music and soak yourself in the bathtub. Try to relax and free your mind of any negative thoughts, leave all the melancholy feelings at your bathroom's threshold and enjoy your night. You might take a nap right after it, to freshen yourself up.
1 Easy DIY Projects
Once you start surfing the internet, you will find abundant videos, articles and blogs about the DIY- Do it yourself– projects. You can learn how to design an easy curtain for your bedroom, make small colorful boxes for storing your tiny objects, or even craft your own bathroom rug. You can also learn to create bracelets, and sell them on Amazon. There are a lot of stuff that you can make the best use of, and these projects are your guide. Luckily, you have a great options to choose out from.