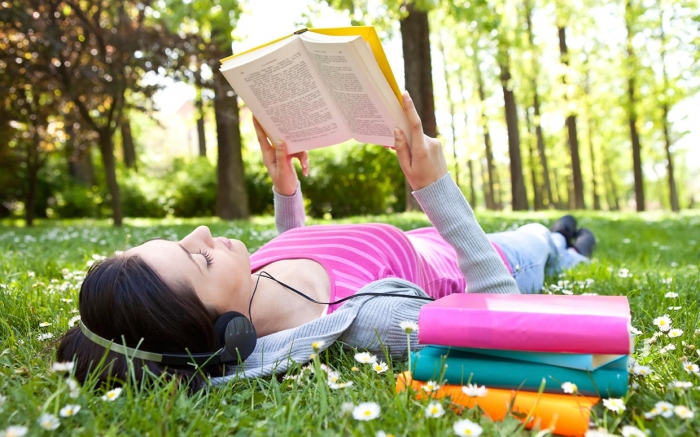 Do you need to buy cheap books? It does not matter whether you want these books because you are a student or because your favorite hobby is reading and want to spend your time on something beneficial which makes you feel that you live more than one life. In both cases, you need to look for the sites that offer you the chance to get the books that you want at reasonable and low prices instead of purchasing other expensive books that waste your money. We know that looking for the sources or sites that allow you to purchase cheap books is not easy and this is why we present to you the following top 10 best sites for used books. We hope that you can find the books that you need and like at reasonable prices that suit your budget.
It is the most international online bookstore in the world as it offers more than 10 million books with free delivery to any place around the world.
It offers a great selection of books at good prices. You can change your life through making use of the new and used books which are offered by this site. There are also several occasional discounts that allow you to save money.
It helps you to find the cheapest books whether they are used books, new books, out of print books or rare books to save your money through searching millions of books which are offered by booksellers and websites all over the world.
It offers you more than 150 million used and new books to enjoy reading and to select what you need. It also allows you to rent textbooks and save up to 90% instead of wasting your money.
It offers millions of used books, new books, out of print books and rare books. The books are organized and divided into categories to be able to easily search for the books that you need.
It is an eBay company and is considered to be one of the best online bookstores as it allows you to easily search, sell and buy online books whether they are old or new. In addition to the cheap textbooks, you can also find movies, music and games to entertain yourself.
It is one of the largest independent bookstores that offer new and used books for readers. Powells also offers out of print books, allows you to sell books and there are special offers which are presented to readers to allow them to save money.
It allows you to read more books by spending less money. There are many cheap used books that you can purchase and these books are organized in categories to facilitate the process of finding your favorite books. The books are offered at low prices starting at $2.99 and most of the books that are offered are under $4. You will find an interesting collection of books at a good condition in addition to offering free shipping to any place in the United States.
On eBay, you can find everything you may need even books. You can purchase cookbooks, textbooks, audiobooks, antiquarian and collectible books and more books which are more than enough for helping you to enjoy the best time.
It is one of the most famous online retailers that offers you all what you may need at reasonable prices. It presents a great selection of new and used books and it also allows you to sell your books even if they are not purchased from Amazon. You can also visit Amazon Student for more offers which are especially presented to students to save their money.
Other sites that you may like for getting your favorite books
"enchantednotionsbooks, buycheapbooksnow, bookmooch, paperbackswap and strandbooks"
"Enjoy reading your books"