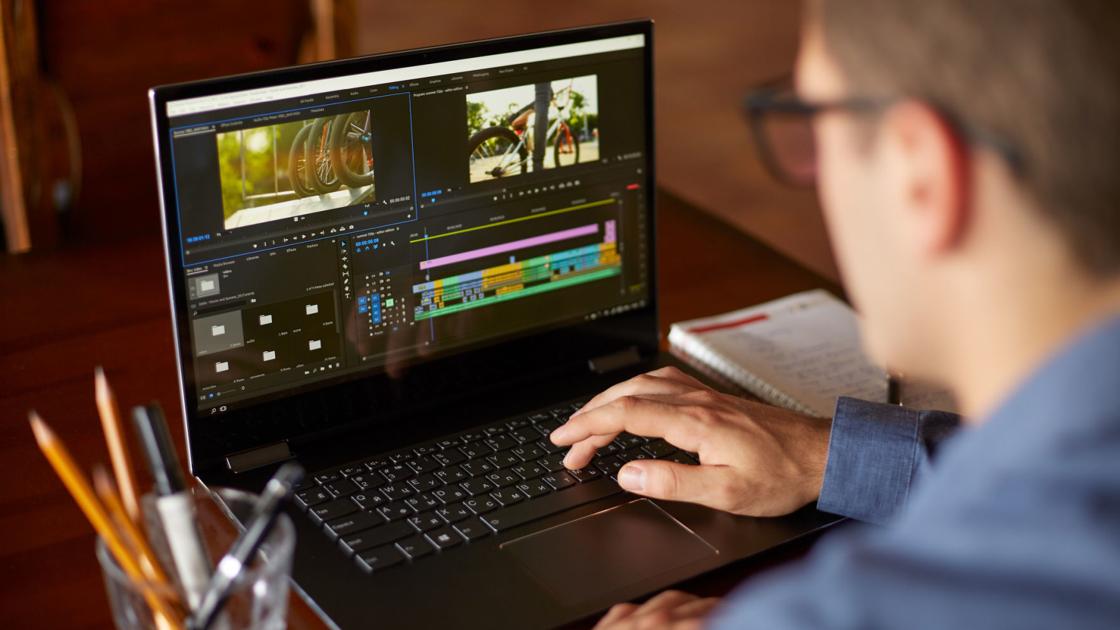 Photography
Top 10 User-Friendly Photo Editing Software
Whether you are uploading from your smartphone to Instagram, re-touching a photograph on your personal computer, or doing basic editing work from an awesome DSLR shoot last weekend, you will need the right type of editing software to get the job done. Transforming images takes time, skill, and a hefty dose of work regardless of whether you are a beginner or professional, but you can make it easy with the right software. While there are countless photo software programs available, not all of them are user-friendly or intuitive, which is why we have compiled the top ten user-friendly photo editors and have listed out some of their features and advantages. Plus, read to the end to see our top recommendation.
1

PhotoWorks
This program is an intelligent photo editor for PC aimed at those who want stunning photographs of professional quality without the steep learning curve.  PhotoWorks has an extremely easy to understand user-interface, being comprised of five tabs filled with tools and enhancement options that primarily use either a one-touch click or slider mechanism. You can correct blurriness, color, saturation, poor lighting, erase blemishes or unwanted objects from a photo, change the background or remove it completely, and even fix underexposed photographs and do face sculpting. The program allows you to crop, adjust, use graduated filters, use popular filter effects, and retouch the photo with the Portrait Magic tool. Plus, for more advanced users, you can use tone mapping, curves, and noise reduction to truly make your images stand out.
2

Pixlr
If you are looking for a Photoshop alternative that has impressive functionality and requires no program download, Pixlr is the recommended go-to. While you can download the mobile application, there is a web app available that everyone can use, and it has a very low learning curve for those who are used to Photoshop's main menu layout as it's identical. With Pixlr, you can add in masks and layers, open pictures from your desktop or from a web URL, and access modern image editing features like blurring, gradient blending, highlighting, and filling. It even has support for RAW image files. If you want to test out Pixlr without paying, you can use Pixlr Express, which allows you to make quick image enhancements like adjusting brightness, adding effects, adding on stickers and text or filters, and cropping images. The downside to Pixlr is that it has some very irritating ad pop-ups that can impede workflow.
3

GIMP
This photo editing program is free to download to your computer and is built for professionals like graphic designers, illustrators, and photographers who need sophisticated tools to get the job done. It is cross-platform and is a GNU Manipulation program. Features for photographers include the ability to enhance images, change compositions, and re-touch photographs using clone and touch-up tools. You can work with text, masks, layers, colors, vignette, and corrective modes. The image editor is open source, meaning that all functions are developed manually and by third-party programmers. This means that if you understand how the coding works, you can contribute to the project by developing new tools for it and fixing bugs. The downside to GIMP is that it is not optimized and can run rather slowly.
4

Paint.NET
This is one of those free applications that are universal across beginners, hobbyists, and professionals who need basic photo editing software without in-depth functions. It has a user-friendly interface and supports JPEG, BMP, TIFF and PNG images. It is very easy to learn as those coming from Paint will understand the interface and the tools that are available. You can fix skin imperfections, get rid of red-eye, and even remove the background of an image if you want. The downsides to this app are that text correction is impossible, and there are limited brush tools.
5

Photoshop Express
If Photoshop is your one true editing tool, then Photoshop Express is a great option if you want a well-designed and free image editor that is suitable at the professional level. The major upside to this program is that all of the tools are accessible without adding on additional plug-ins and they are structured in a logical manner so the interface is easy to use. The downside, it only supports JPG files between 16MP and 8,191PX. The tools are identical to Photoshop. If you are looking for the most user-friendly photo editing software, it is better to choose something else.
6

Fotor
While Fotor is a cloud-based photo editor, they do offer a free desktop version and you can take your edits anywhere by uploading your images onto the website.  The user-interface for this program is beginner-friendly and offers regular editing features like cropping, sizing, filters, and adjustment tools for adding in makeup, hiding imperfections, and adjusting colors. You can also add stickers and text for those who want to upload images to Instagram, Facebook, or other social media platforms. The downsides to Fotor are that it has plenty of advertisements, it only works with PNG and JPG images, and it can be confused for the primitive editing applications that Facebook and Instagram have.
7

BeFunky
This is a bit of an odd one when it comes to photo editors, as the majority of the design components and effects are actually locked behind a monthly payment model. However, it is one of the top photo editing software programs due to the quality of the design components that are offered; specifically their filters, effects, and adjustment tools. If you are just looking for color correction, cropping, and a few filters and effects, it works well for free. An upside to using BeFunky is that you can save your files and edit them later.
8

Inkscape
Similarly to GIMP, Inkscape is open source software that is free to use and is aimed at illustrators, web designers, and photographers who want experience in creating and using vector imagery. The program gives you complete control over your images as it allows you to draw freely. Features include flexible drawing tools, a powerful text tool, spiro curves, and broad file format compatibility. For photographers specifically, you can enjoy copy-paste object cloning, dozens of text formats, calligraphy tools, a full set of conversion tools, HD-rendering tools, and the ability to resize and visualize vector illustrations. The downside is that there are limited functions for photo retouching and color correction at the moment.
9

Canva
While Canva does not advertise itself strictly as a user-friendly photo editing software for PC, they do advertise themselves as a way to create beautiful designs for business cards, logos, and presentations. Listed under their features section, though, they do have a suite of features aimed at those who want to use their program for photo editing. With Canva, you can rotate photos to straighten them, crop your photos to frame them properly, scale your photos, and add text to photos to create a narrative.  In addition to this, you can give your photographs speech bubbles, fade them out with the transparency tool, and use tools for vignette, blur, and saturation. Plus, there's stickers, icons, a wireframe for websites, and photo frames.
10

Adobe Lightroom Classic CC
If you are a beginner, Adobe Lightroom is going to be your best friend if you want to learn the ropes of how professional photo editing software works. They have free Lightroom presets you can choose from and Lightroom tutorials for you to follow. Features include a smart tool search function, color correction, customization tools, user-defined watermarks, preset brushes, and the ability to save your original files automatically. Downsides are that there is no HDR option, no support for panoramas, and watermarks are only applicable to text.
Wrapping It Up: So, Who Would We Recommend? 
After looking at these top ten image editing program options, we would recommend PhotoWorks as the best user-friendly editing software due to the number of professional-level tools that it offers, all of which are very easy to handle right out of the gate. Unlike other apps that try to mimic the top of the line software programs, PhotoWorks uses sliders and automatic one-click controls to help you achieve stunning photographs without the need for in-depth tutorials or a steep learning curve.