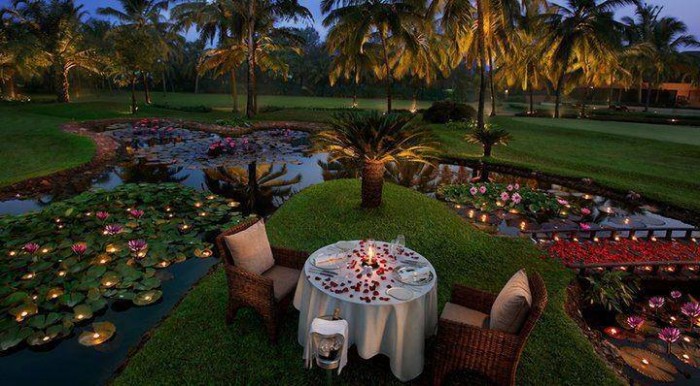 Travel
Top 10 Best Honeymoon Places You Can Enjoy In
After your marriage ceremony, you will ask yourself about the place where you will go to spend your honeymoon. When choosing this place, you must be very eager as it will represent a beautiful memory every year. There are a lot of beautiful places that you can go. Here in this list, you will see ten of the best honeymoon places where you can go.
1 France
Paris is known as the most romantic places in the world; this is because of the cheerful ambiance that you can feel everywhere. You can try the dinner in the Eiffel Tower or you can try the serenades in the streets.
2 Greece
Greece has a lot of beautiful places you will adore such as: Athens, Acropolis, Crete or Aegina. These places will make your trip an amazing one.
3 Bali
Bali is one of the most beautiful destinations in Asia. If you are looking for something different, you should go to Bali. Bali has a white sand beaches and water sport activities. You can also play with monkeys and have a great massage in the perfect spas there.
4 South Africa
South Africa is known for its adorable beaches and relaxing fascinating coastlines on the edges. You can also see leopards, giraffes, rhinoceros, buffaloes, lions, elephants and a lot of different types of birds in their actual habitat. You can also make a great adventure on the savannah.
5 Costa Rica
Costa Rica is one of the places which aiming for minimizing carbon footprints. In Costa Rica, you can enjoy the trekking, nature tripping, bird watching and other outdoor activities.
6 US Virgin Islands
If you are looking for fun, you must visit US Virgin Islands. Us Virgin Islands have a lot of awesome places such as: St. Croix, St. John, St. Thomas and other smaller isles. You can watch the sunset from a sky ride, see the fishes 15 feet underwater, explore different ruins and go shopping for goods that are free from taxes.
7 New Zealand
New Zealand has awesome cold parts that are used in filming "The Lord of The Rings". New Zealand has amazing islands, beaches, plains, hilltops and forests. It has also a variety of geographical features that make it more interesting to start an adventure.
8 Thailand
Thailand is known for the exotic food and colorful culture. It is the perfect destination for world-class spa and the good service. Also in Thailand you can enjoy the privacy that you need.
9 Florida
Florida is called the sunshine state; as you will see the sun, even if you are in the winter. Florida gives you the ambiance of the Caribbean, and you can enjoy your honeymoon at any time of the year.
10 Kenya
In Kenya you will see the abundance of flora and fauna. Also you can watch the majesty of the nature such as the pristine forests. So, you can spend a good honeymoon in this place.
To sum up, all of these places are perfect choices for the honeymoon.