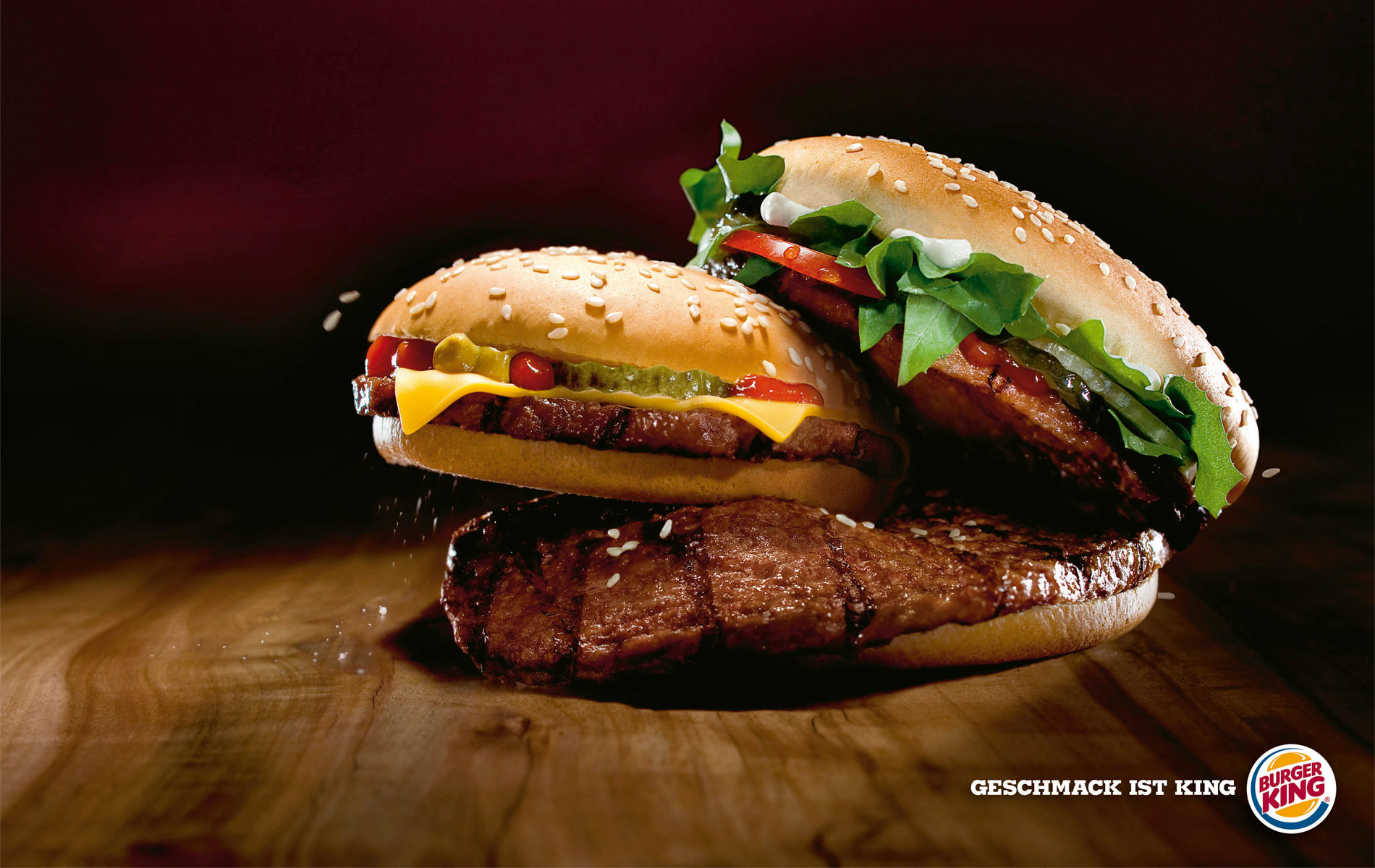 The fast rhythm made many people to eat nothing but fast food, but what is it? It is any kind of food prepared quickly in a very limited time and often is made for you. You often buy it as a take-away. Sandwiches are often based on beef and chicken components. Different restaurants in the States specialize in selling specific sandwiches, some in fried chicken only, others in beefs, and even in the type of sandwiches like burritos, hamburgers, and submarine sandwiches. So let us see the most famous brands in the United States and in the world.
10 Burger King
In Miami, the Burger King headquarter is based. It was founded in 1953 when some financial problems hit the store and they were threatened of bankruptcy. After such a crisis McLamore and Edgerton bought the store and kept its name as such for years.
9 Chipotle Mexican Grill
Mainly selling burritos, the Chipotle Mexican Grill's name is related with spicy food. Theirs stores are everywhere in the world from United States to Canada, United Kingdom, France, Germany and Spain. Actually the name Chipotle is means in Spanish the smoked pepper. There is a new trend in their restaurants currently to use organic ingredients in their meals.
8 Arby's
With thousand branches of Arby's in the United States, they are one of the largest restaurants. They are famous for the Roast Beef sandwiches that are made fresh for you. Recently, the series of restaurants sold most of their shares to the Roark Capital Group in 2011.
7 Chick-fil-A
In Georgia, Atlanta, Chick-fil-A's headquarter is based in the suburb of College Park. They make and sell mainly chicken sandwiches. They have about one thousand restaurant all over the states. They are loved by American people since they have an experience of hundred years.
6 In-N-Out Burger
Harry Snyder founded this series of restaurants in the 1950s and they are now covering different American states like Nevada, Arizona, California, and Texas. His wife used to be a partner since they opened the stores together. It is important to mention that the best hungover sandwiches are gettable here.
5 McDonald's
Richard and Maurice McDonald founded the first Mc restaurant in 1940, since then they have spread all over the American states and beyond. McDonald's sells fast food to millions of people in hundred countries on daily basis. They mainly sell hamburgers with specific standards that are the same world-wide.
4 Taco Bell
In California, the Taco Bell chain serves million customers a day. The series of stores are mainly focused inside the United States. They are famous for their burritos and nachos. The restaurants were founded in the 1950s by Glen Bell.
3 KFC
In Kentucky, KFC's headquarter is based. They are next to McDonald's in their spread all over the world. It was founded in the 1950s by Harland Sanders and since then specialized in the making of fried chicken. Actually its name is an abbreviation of Kentucky Fried Chicken.
2 Subway
Now this fast food restaurant is completely different in the type of Sandwiches they make and sell. Mainly specialized in salads and submarine sandwiches, Subway was as such since their foundation. On the footsteps of McDonald's and KFC, Subway is also selling its sandwiches outside America in nearly hundred countries.
1 Wendy's
Selling sandwiches internationally is Windy's old tasks. It was founded in 1969 in Ohio and spread all around the world since then. They used to sell mainly hamburgers and sea food. Wonder why this specific name? Dave Thomas, the founder named the restaurant after his fourth and youngest daughter. Her photographs was put instead of the painting in the restaurant's headquarter.
I would love to read about your favorite restaurants below as well!