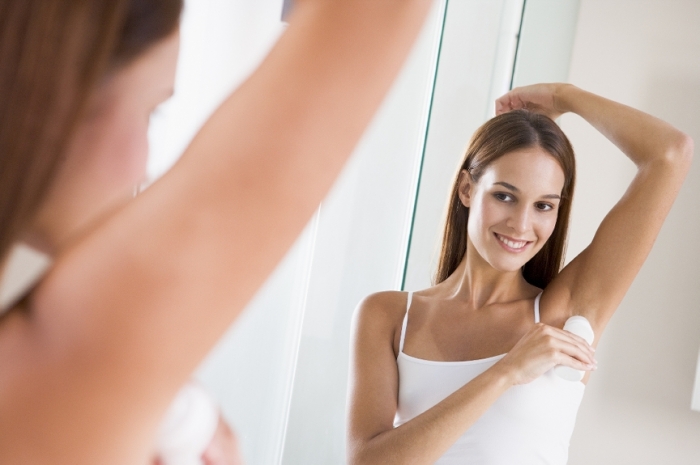 Sweat is one of the worst things that can bother you and make you uncomfortable while being outside your home at any place and on different occasions particularly in summer and its hot weather. Most of the people especially women care more about their appearance and elegance. We want to be always fashionable and stylish, but what about our smell? Smelling nice can increase your beauty, elegance and make you more confident while your bad smell can ruin all what you do and wear to look fashionable. When you choose a good deodorant product for your body, you have to bear in mind that this deodorant should smell good, last for a long time and should not leave yellow stains or white marks on your clothes. Here are the top 10 rated most effective deodorants for women.
10. Soft & Gentle Orange Blossom & Grapefruit spray
It makes your clothes protected from white marks and yellow stains. It keeps your armpits dry for 48 hours. Soft & Gentle is available in two different fragrances in 2014 and they are Orange Blossom & Grapefruit which is the first one and the other one is Pear & Cotton Flower.
9. Floral Collection Rose Anti-Perspirant Roll-On Deodorant
It features a breathtaking English rose scent and is free from alcohol. It provides your armpits with the needed protection for 24 hours.
8. Tisserand Cooling Deodorant (lavender and lemon)
If you are looking for a natural deodorant, then you can try this one. It contains natural essential oils and does not contain synthetic fragrances, aluminum and parabens.
7. Dove Original 24hr Anti-Perspirant Deodorant
This antiperspirant spray features one-fourth moisturizing cream that keeps your armpits soft and gives you a silky skin. The protection lasts for 24 hours.
6. Garnier Mineral 48hr Ultra Dry Ultimate Protect
It provides you with the needed protection for up to 48 hours and can absorb perspiration thanks to the volcanic minerals that it contains. It does not contain alcohol.
5. Nivea Deodorant Invisible Black & White Clear Female
It protects you from yellow stains and white marks to keep your clothes clean as they are and its protection lasts for 48 hours.
4. Dove Advanced Beauty Clear Tone Skin Renew Antiperspirant and Deodorant
It keeps you dry and makes you protected for up to 24 hours. It also helps you to restore the natural tone of your underarm skin.
3. Avon Candid Roll-On Antiperspirant Deodorant
It gives you a feminine smell and protects your clothes from white marks. It cannot be seen on your skin and is perfect for daytime.
2. Dove Go Fresh Cool Essentials
It smells good as it features cucumber and green tea. It stops wetness for up to 24 hours. It moisturizes your armpits and protects your clothes from yellow stains.
1. Vichy 48 Hour Anti-Perspirant Roll-On Treatment For Intense Perspiration
It is hypoallergenic and is free from alcohol and paraben. It is perfect for those who suffer from intense perspiration and have sensitive skin. Its protection lasts for 48 hours.
Which deodorant do you prefer?