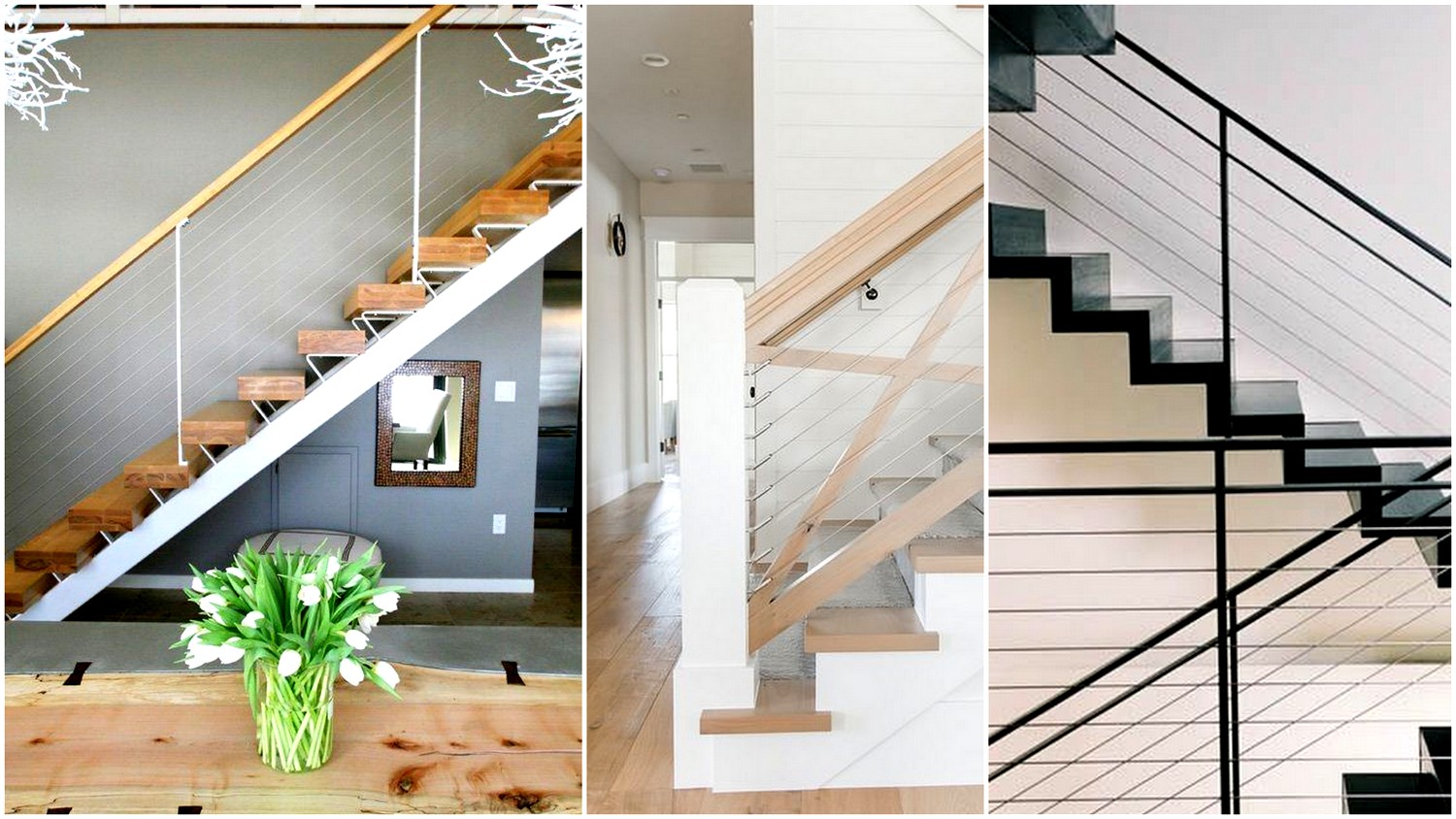 Technology
Comparison between Cable Railing and Glass Railing
While choosing the railing for your home, it will be essential to know the difference between various kinds of railing so that we can make the right selection. Here in the article, we shall try to compare the cable railing and glass railing and try to select few parameters and then try to compare both types of the railing, so that one can make informed a decision about their railing at home.
1

 

View
Cable railing
Usually, cable railing will be thinner; however, one can easily view it. However, if your eyesight will try to focus beyond the cable railing, then it will trick your eyes and disappear from your sight. However, its transparency is better than wood.
Glass railing
Glass railing usually will offer you an unimpeded view, and you can easily view it from your living room when you are interested to see the scene outside.
2

 

Aesthetics
Cable railing
You can prefer to have cable railing for both interiors as well as the exterior of your house. Cable railing can be a preferred choice for both residential and commercial homes.
Glass railing
You can provide a spacious look to your interior with a glass railing, and can be particularly suitable for smaller space.
3

 

Effect of environment
Cable railing
Mainly if you are living near the seaside, then due to environmental effects, the cable railing may get corrosion. However, you need to choose the material carefully.
Glass railing
Glass railing will not have much environmental effect, which is one of the big plus points of using glass railings.
4

 

Maintenance
Cable railing
Cable railing will not need much maintenance, and all that you will need to do is periodic cleaning by using any suitable cleaner.
Glass railing
Glass railing will need regular cleaning to maintain its transparency. Fingerprints or bird droppings can offer an inferior appearance to your railing.
5

 

Safety
Cable railing
You will need a very rigid system to fix cable railings to prevent anything within the 4" round, or little more may not pass through rails.  This will prevent a child from fitting through, from climbing up over your railing.
Glass railing
Glass rails do not allow any child to get caught between the panels or will offer any chance for climbing. So far as children's safety is concerned, you will find that glass railing would be a better choice.
6

 

Cost
Cable railing
Cable railings are available at a much more affordable cost. However, that will be based on the material that you have chosen for the railing. If you prefer 100% stainless steel, then it may cost a little more.
Glass railing
The cost of glass railing will be comparatively higher as compared to cable railing.
Summary
As you have noticed that both have their pros and cons. However, if you are looking for wind block in the outdoor railing, then you can prefer to go for glass railing. However, glass is reflective, and if that is your concern, then you can get it either etched or frosted. Both can serve your purpose well, but if your budget is not enough, then you can prefer cable railing.