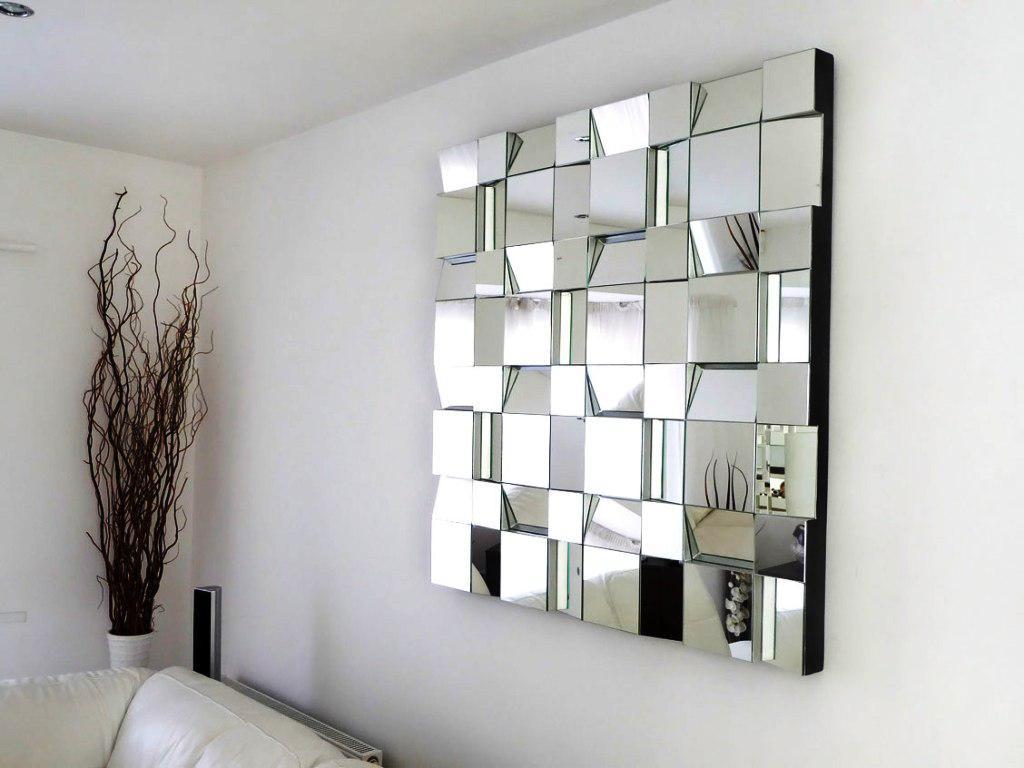 Lifestyle
Top 10 Unusual Mirrors for Living Rooms That Blow Minds
Living room designs can be anything depending on your personal preferences. If you are planning to use a mirror for your living room, there is a wide variety of mirrors you can choose from. Regardless of your needs, these following unusual mirrors which featured in this Top 10 Lists magazine will definitely give your living room a unique appearance:
10
Skull Unusual Mirror
It's the most ideal mirror of your living room décor theme is Halloween. It looks a bit scary, yet its interesting design will surely give your living room a whole new look.
9
Razorblade Mirror
It's a nice mirror design, which is actually based on the shape of a razorblade. Made by Phil Sims, it's perfect for an interesting decoration in your living room wall. Available at a reasonable price, you can be assured that this will make your living room stand out among the rest.
8
Weave Mirror
This mirror utilizes 768 individual strips that are women together into a single grid. Once you place this in your living room, it will give your place a great look. As you face it, its motors adjust the woven strips, which change the intensity of grayscale and once you step back, it will form the illusion of the real-time mirror.
7
Eclipse Mirror
Its designer is Bodor Sperlein and he used not a single branded material, but two, which include Swarovski and Corian crystals.
6
Tetris Mirror
Designed by Soner Ozenc, it is comprised of 13 interlocking mirrored acrylic panels that can be arranged in any way on your wall to form a rectangle or you can also separate broken parts to make individual puzzle blocks. Hopefully, it's not the same as the classic arcade game, which falls down at a particular speed or else you will years of bad luck.
5
Interactive Unusual Mirrors
Alpay Kasal is the one conceptualized this, which is a patent pending mirror with touch capability. This interactive mirror comes with proximity sensors, gesturing, and farfield and nearfield infrared.
4
Who Tall Are Your Mirror
It's a kind of mirror that will tell you how tall you are and the person that has the same height as yours. With this mirror, there's a list of 120 celebrities and arranged by their height.
3
Touch Screen MP3 Mirror
It isn't just a mirror, but also it comes with a touch screen console located in lower-right corner that offer easy programming as well as operation of date, barometer, radio, and MP3 player. With this, you can make most of your time in your living room while listening to good music.
2
Narcisse Uncommon Mirror
It's a collection of mirrors of the artists that qualities linked to its reflective function. Generally, the key aspect of this mirror is in its design, frame's workmanship, and quality.
1
Ironing Board Mirror
Although it is unusual to see an ironing board in your living, this interesting mirror of Aissa Logerot can be utilized as an ironing board once it is secured and tilted on a horizontal position. The main purpose of creating this type of mirror is to help users iron clothes and check their outfit when dressing up.