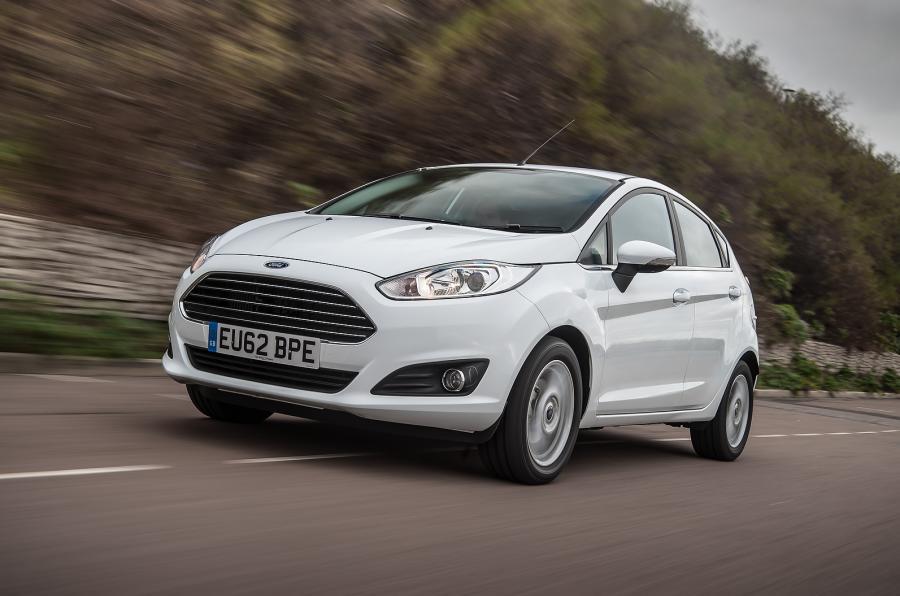 It's hard to find a car brand that is more American than Ford. They paved the way for automobiles across the continent, both figuratively and literally. They continue to develop new models that adapt to changing needs in the market, but the lifespan of some of the models still sold are truly a testament to their reliability and popularity. From practical family sedans and work trucks to muscle cars, they do it all so well. In honor of Ford's success, we are going to countdown the top 10 Ford models by sales volume.
10
Ford Ranger
The Ford Ranger debuted in 1983 and was continued until 2003. In those 20 years 5 million units were sold. It was a reliable and compact pickup truck that was ideal for both work and home use.
9
Ford Explorer
The Ford Explorer is a sport utility vehicle (SUV) that was launched in 1990. It has sold 6 million vehicles in the 27 years since its debut. It is a practical vehicle for families and has become one of the most popular SUVs as a result. While still a relatively young model, it has garnered a strong following.
8
Ford Transit
This vehicle is a line of light commercial vehicles that launched in 1965. While mainly used as a small cargo van, the Ford Transit & Transit Connect can also be utilized as a passenger van, bus, and pickup truck. Over 6 million have been sold since. It has been marketed across the world for many decades but came late to the American market. It is now the best selling van in the USA, after holding that title in Europe and Australia for years.
7
Ford Taurus
The Taurus was introduced in 1986 and has remained in production since, selling 7.5 million units leading up to 2007. It was America's best selling car through the mid '90s. Once sales began to decline in the mid 2000s due to Japanese midsize sedans, Ford decided to take the Taurus in that direction. They've since been reimagined as SUVs, but still retain the functionality of the original models.
6
Ford Mustang
This is one of those iconic cars with a name recognized even by people who know nothing about vehicles. While it's not the most practical model on the list, it ranks high in appearance and personality. Since 1964, over 9 million Ford Mustangs have been sold world wide.
5
Ford Focus
It's only been two decades since the Ford Focus came on the market, but over 13 million have been sold in that time. Its success comes down to the versatility of the car, and at an affordable price tag too. There are different models which ensure that consumers can get their hands on the best make for them, from the standard economy Focus to the speedy ST and RS.
4
Ford Fiesta
While there are still some Fiestas kicking around in the United States, the majority of the 15 million sold remain sprinkled throughout Europe. It was first introduced in 1976 and quickly garnered popularity overseas. Its compact build makes it ideal for busy and crowded cities where parking spots are competitive and streets are narrow.
3
Ford Model T
This classic Ford was sold from 1908 to 1927. In that time over 15 million were sold, which is impressive by today's standards but would have been even more back then. Its also important to keep in mind that this number is the official one, but the record keeping wasn't a priority so the number may in fact have been much higher. These cars were the first affordable ones to the average citizen and mark an important point in North America's development and advancement.
2
Ford Escort
The thing with this car is that there were two different versions made and sold. The the one marketed to the American population was boxy and didn't really catch on, but in Europe – particularly the UK. – this car is iconic. It has sold over 18 million since it was launched in 1968 and garnered a reputation for being efficient and sensible. It has since been replaced by the Ford Focus, already mentioned on this list.
1
Ford F-Series
This pick-up truck has been around since 1948, and became America's best selling truck in 1977, holding that title ever since. To top that, the Ford F-Series became America's top selling vehicle in 1983, and continues to be to this day. It's reliable, durable, and made for work and any terrain that you can throw at it. Over 40 million have been sold for these reasons among many others.