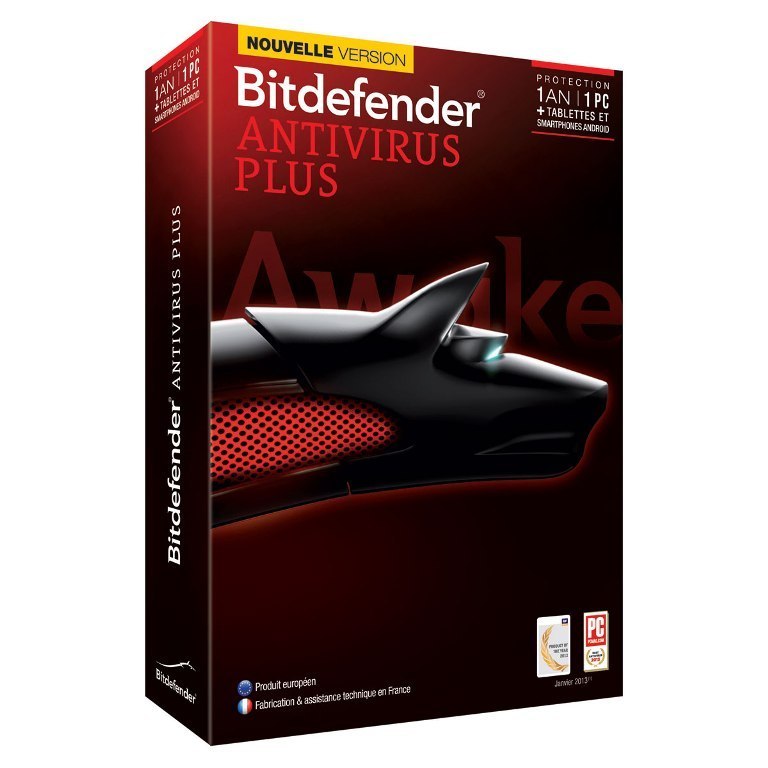 Looking for a good antivirus is a necessity to protect your PC. Some of the antivirus products are developed in their appearance and the features that they present to customers to cope with the changes that are usually presented in the world of computer and its software. There are other antivirus products which remain the same without being changed and this is because their producers think that keeping these antivirus products unchanged will make them familiar to their users which may lead to attracting more customers. It does not matter whether the antivirus product is remained the same or developed because in both cases you have to look for the features that are presented to you to decide whether they meet your needs or not. There are different criteria that should be considered while judging antivirus products such as the level of performance, the protection that they present, the ability to detect malware attack and the efficiency of cleaning your PC. To help you to decide the best antivirus for your PC, we present to you the following top 10 antivirus in 2014.
10. G Data AntiVirus 2014
It offers your PC the maximum protection through using CloseGap technology to get active hybrid protection and G Data BankGuard to make your PC safe during using online banking. You can purchase G Data AntiVirus 2014 for $39.95.
9. Panda Antivirus Pro 2014
It is an easy-to-use antivirus that provides your PC with the needed protection. It keeps your PC safe from any viruses, rootkits, spyware, online fraud, hackers and other known and unknown threats. It is sold for just $39.99.
8. Avast! Pro Antivirus 2014
It provides your PC with comprehensive security, is easy to be used, offers real-time protection which helps you to protect your PC from the latest spyware, viruses and malware threats and is always updated to provide you with the maximum protection. It is offered for $34.99.
7. BullGuard Antivirus 2014
It offers deep defense and advanced protection, effectively protects your PC from viruses, quickly scans your PC, allows you to browse safely and provides you with antispam protection. You can try this antivirus for 15 days for free. It is offered for € 29.95 which is about $$41.05.
Although it comes as the 6th best antivirus on our list, it is the 1st free antivirus to be used. It protects your PC from spyware, viruses and different malware, scans Twitter, web and Facebook links and protects you from snooping through the file shredder feature as the files are securely deleted. For more features that are related to your protection online, you can purchase AVG Internet Security 2014 for just $54.99 in addition to a 30-day money-back guarantee.
The 5th best antivirus on our list features privacy and PC optimization tools and provides your PC with the needed protection in addition to keeping you safe during web browsing and offering advanced and quick scanning engine checks for threats. You can get this antivirus for just $34.99 instead of $49.99 to save 30%.
It offers your PC the needed protection to be kept safe from any online threats and malware. It is always updated, helps you to stop any intrusions, does not affect your PC or cause any slowdown, responds instantly against threats and is not difficult to be installed or used. The cost of this antivirus is 29,99 € which is approximately $41.10.
It comes as the 3rd best antivirus in 2014 as it protects your PC from spyware, viruses, rootkits, Trojans and worms, uses web-assisted technology to provide you with a real-time protection from the latest malware threats and it also allows you to easily check websites, applications and files. It is offered for just $39.95.
It is ranked as the 2nd best antivirus in 2014 for its ability to stop online threats, protect you while surfing, banking or shopping online and keep you safe from social media scams and dangerous and infected downloads. Norton AntiVirus 2014 is offered for just $49.99.
1. Bitdefender Antivirus Plus 2014

It is ranked as the best antivirus in 2014 for its accuracy, high speed and ability to quickly scan your PC, non-intrusive technology, perfect antispyware defense, protection for your digital identity and online transactions and it offers Bitdefender Autopilot without any popups or configurations. You can get it for just $39.95.