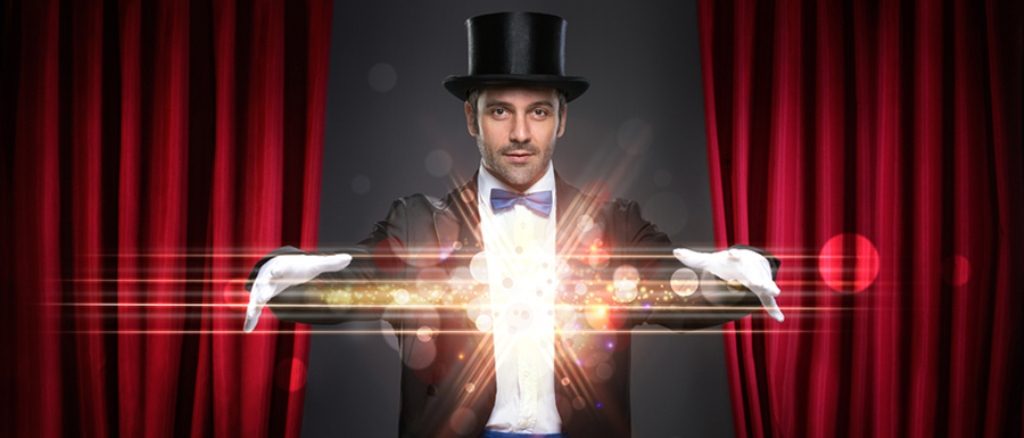 There are several ways through which you can impress others and attract their attention. One of the simplest and easiest ways to do this is to learn more about magic, how to become a magician, where are top Magician Training Courses and how to do magic tricks that can amaze others. You can make others believe that you have a secret power which allows you to make impossible things that they cannot do and cannot even guess how to do them. It is not impossible to become a magician and learn how to do astonishing magic tricks to amaze others thanks to the numerous magic training programs that you can find on different magic websites. Here are top 10 newest magician training schools & courses that will quickly help you become a magician to amaze others around you. 10 Free – 300 Tricks You Can Do
300 Tricks You Can Do by Howard Thurston, who is known as one of the greatest magicians in the world, is a perfect choice for those who love reading and do not prefer the idea of watching magic video lessons. This book helps you to learn how to do easy and amazing magic tricks including dice tricks, card effects and more. Doing the tricks requires using everyday objects you can easily find at your home such as matches and checkers. Downloading the book is free for a limited time, so do not waste your time and hurry to get it. 9 NeoK12 Magic Tricks
NeoK12 is one of the greatest websites for kids in kindergarten, elementary, middle and high schools thanks to the large number of educational videos, lessons, quizzes and games that it offers. It also features a list of easy magic video lessons and demonstrations to help kids learn how to do easy magic tricks and illusions. With the magic video lessons that are presented by this website, kids can learn the basics of card magic tricks, coin magic tricks, rope magic trick, levitating illusions in addition to other magic techniques used by magicians to help kids amaze their family and friends. 8 Good Tricks
If you are looking for a good site that offers free magic tricks to learn, then you have to opt for this magic learning site. It is one of the best sites that you can find to learn how to do card tricks, coin tricks, levitation tricks, bar tricks, lucky dip tricks, optical illusions and street magic. All the magic tricks are explained in detail through video tutorials to make it easy for you to understand everything, discover the secrets behind the magic tricks and learn how to perform the magic tricks like magicians. This magic learning site is constantly updated to allow you to always find new magic tricks to learn. 7 Ellusionist Tricks
Ellusionist is one of the best sites to offer online magician training course for those who want to learn how to do amazing and effective magic tricks. It was founded by Brad Christian in 2001 to teach others how to perform magic beyond belief and to provide them with the needed power for achieving this. You can learn several tricks such as card tricks, coins and money, levitation and more magic tricks that are really impressive and can help you entertain others as a real magician. You will not learn how to perform old and traditional magic tricks. You will learn how to perform miracles that stun others. 6 Learn Easy Magic Tricks and become a Magician!
Through learning 21 easy magic tricks presented by Wolfgang Riebe magician training course, you can quickly become a magician and you will be able to entertain and amaze your family and friends. Doing these 21 amazing magic tricks does not require using specific objects because you can simply use everyday items you already have at your home such as fruit, paper, cups, dice and cards. Learning the tricks is easy and does not require prior knowledge making the course suitable for all ages and skill levels. The course comes with four bonuses including 3 E-Books and completion certificate from WizardsRus. 5 Hacking Perception: Magic Tricks with Coins
Magic Tricks with Coins course by Blake Douglass and Jason Wethington comes to increase your self-confidence, develop your magic skills, make you more creative, improve dexterity and teach you how to entertain others in an unforgettable way through doing magic tricks with coins. This magician training course is not just for those people who are interested in magic. It is also for artists, students, sales persons, creative professionals and those who are interested in human behavior as well. 4 Learn Professional Magic Tricks & Card Tricks in 7 Days
What do you think of those professional and powerful magic tricks that you see on TV? Do you want to learn how to perform them? This course by professional magician Jeremy Nelson helps you to become more confident and teaches you high quality magic tricks, card tricks, street magic, rubber band magic, coin tricks, mind reading, sleight of hand and more. This course is for all ages and skill levels and the tricks can be done at any place you like such as school, parties, restaurants, streets and any other place where you want to impress others. 3 Become an instant magician with the best Simple Magic Tricks
There are easy and simple magic tricks that you can master in minutes to become an instant magician. Such magic tricks are kept secrets by magicians since they are very easy and so impressive. This course by professional magician Selim Tolga helps you to learn and master these simple magic tricks without requiring prior knowledge, specific age or certain objects to use.
You can simply use everyday objects you already have at your home to perform these effective magic tricks. The course consists of 168 videos making it one of the largest magic courses. You will find card magic tricks, coin magic tricks, mind magic tricks, bar magic tricks, kids magic tricks and more. 2 Easy Magic Tricks
Easy Magic Tricks with cards by Paul Murphy allows you to learn how to perform a number of amazing card tricks in minutes. Learning astonishing card tricks such as Sick Aces, Joker Sandwich, Triumph, Biddly Biddle and more will make you amaze others. This magician training program suits all skill levels and is for anyone who wants to learn new card tricks and skills. All what you need to learn these amazing card tricks is just a deck of cards and of course your hands. 1 iCut – Cut & Restored Headphones 
iCut – Cut & Restored Headphones by professional magician and illusionist Josh Norbido teaches you how to cut a pair of earphones in half and restore them without sleeving or switches. To help you learn how to successfully do this fascinating trick, you will get live performances on the streets to know how it is performed to real people, studio explanations that show you the method and secret behind this trick, extra tips and step-by-step instructions that will help you know everything you need in addition to 3 alternate methods that will allow you to do this trick wherever you are to anyone you want.
You will also get three extra tricks that will make you amaze others. The three free bonuses are Headphones Through Thumb, Headphones Through Neck and Torn & Restored Earbud. You can get all of this for just $19.95 with a 60 Day Money Back Guarantee.