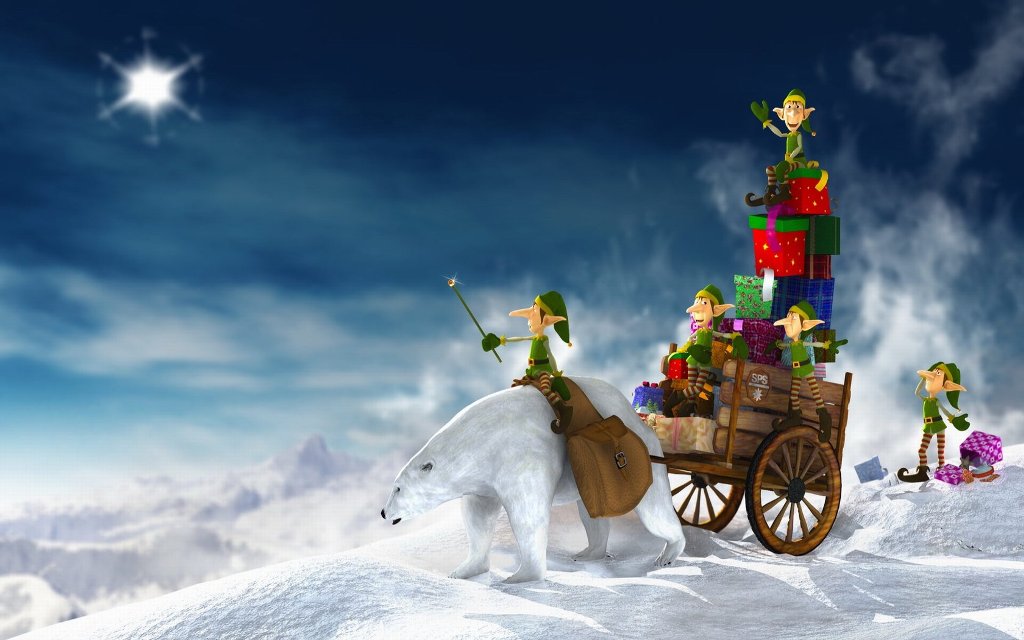 Games
Top 10 Most Wanted Christmas Toys for Children in 2022
Christmas is here and you have to prepare yourself and money for purchasing Christmas gifts for everyone especially young children to make them happy on such a special occasion. Purchasing gifts for young children are not tiring like those teens who are difficult to be satisfied. There are several gift ideas that are presented every year to make it easy for you to choose what suits your children and fits your budget.
The toys are considered to be the most common gifts that are usually purchased for children and they are also the most wanted by children. They suit their age and satisfy their needs and for this reason, you can find that the toys are created in different ways to make children benefit from them and learn new things that can help them to improve different skills.
If you still think that choosing a gift for young children is tiring or difficult and may waste your time, take a look at the following top 10 most wanted Christmas toys for children to choose the best one for your child.
10

Shopkins Scoops Ice Cream Truck
Is there anyone who does not like ice cream? Ice cream is adored by both adults and young children which makes this gift perfect for your young children on such a happy occasion. It gives young children the chance to enjoy summer while being in winter. The playset features an ice cream truck, two cold and creamy shopkins, an umbrella, and a table for preparing the picnic area that the children like. This playset is suitable for children who are 4 years old and more and it comes to cost $28.
9

Once upon a Time Princess Rose Peppa Pig
Peppa Pig is loved by many children especially girls. She has the ability to start singing "ring a ring o'roses" when children play with her and hold her hands. By leaving her hands, she will stop singing her beautiful song. Peppa Pig suits those children who are 3 years old and more. The toy costs $33 to be one of the most wanted Christmas toys for children this year.
8

Kinetic Sand
Most of the children like to go to the beach to play in the sand and build sandcastles in addition to other creative shapes, but what to do if they are not at the beach? Why do not you allow your children to enjoy playing with sand while being at home? With Kinetic Sand, your children will be able to enjoy their time at home while playing with sand that can be easily shaped in different ways. The sand only sticks to itself and nothing more, so there is no need to worry about cleaning up after playing. It is gluten-free, does not dry out, and is made for children who are 3 years and up. It is not expensive as it costs just $18 to be more affordable than other toys.
7

Tracy Island
Of course, it is not the first time for you to see Tracy Island but it is not the same. Tracy Island playset is more interactive as it comes with flashing lights and sound effects to be more impressive for children and make their adventures more exciting. With just a touch of a button, children can easily launch the vehicles and enjoy the amazing interaction between the island and those vehicles. Tracy Island playset costs $107 but this does not include the vehicles as they are sold separately. The playset does not suit children who are under 3 years.
6

Little Live Pets CleverKeet
If your children love birds and enjoy playing with them, then you can purchase this gift to make your children happy. Cleverkeet is one of the smartest birds that you can ever meet. He has several amazing skills such as swinging, dancing, riding a cart, singing, learning new words like parrots, and responding to others. Children can feed Cleverkeet like real birds and can also teach him new words and ask him questions, so it is really an amazing bird that costs $45.
5

My Friend Freddy Bear
It is your child's best friend as it knows everything about your child. Using technology makes this toy interactive and stunning for children. By setting up a free app, you can allow Freddy to know everything about your child. The free app is compatible with iOS and Android devices to allow you to provide Freddy with all the information you want it to know about your child and the whole family. There are also other activities that are included such as counting and more activities that are associated with animals, colors, and more. With just $68, you can bring a new and smart friend to your child.
4

Skate & Sing Elsa
Is there any girl who does not love Elsa? Elsa was one of the most wanted Christmas toys for children in the last year and she continues to be on the same list this year. Those girls who love Elsa will find that Skate & Sing Elsa is more interesting as they can easily control her by using a remote control. Elsa also comes to be more interactive as she has the ability to skate, spin, sing, and dance. In order to get this amazing doll, you have to pay $115.
3

3D Magic Maker
Technology can be found in everything we use in our life even in the toys that we purchase for our children. The 3D Magic Maker is among the best toys that are presented to young children. It allows them to be more creative and make use of their imagination. They can create anything they want by using this toy that features a UV creation station and gel pens. Children can spend hours with the 3D Maker without getting bored. With no heat, glue, or mess, your children can enjoy their time and create all the shapes that they want to play with. This toy costs $46.
2

I-Que Robot
I-Que Robot is an intelligent robot that can dazzle your children with its amazing skills. He has the ability to easily move, speak, tell jokes and make cheeky sound effects thanks to using speech-to-text technology. In addition to all of these skills, I-Que Robot is also smart as he can understand what children say, can change his voice, and has the ability to make children enjoy their time through playing games and testing their IQ with his quizzes. The price of this intelligent robot is $114.
1

Leappad Platinum Kids Learning Tablet
If you want to make your children love learning, you have to purchase this gift for them. Leappad Platinum tablet is a 7″ hi-res Wi-Fi tablet that is specially created for children whose age ranges from 3 to 9 years to make them love learning through presenting more than 1000 games, videos, music, and eBooks. The learning tablet has many features that make it perfect as a learning toy. It comes with a fast and powerful processor, catchy design, front and back cameras, music player, video recorder, 8GB memory, kid-safe web, and a shatter-safe screen that makes the Leap Pad a tough learning tablet. The price of this amazing learning tablet is $107.
Other Christmas toys that you may like to purchase for your children