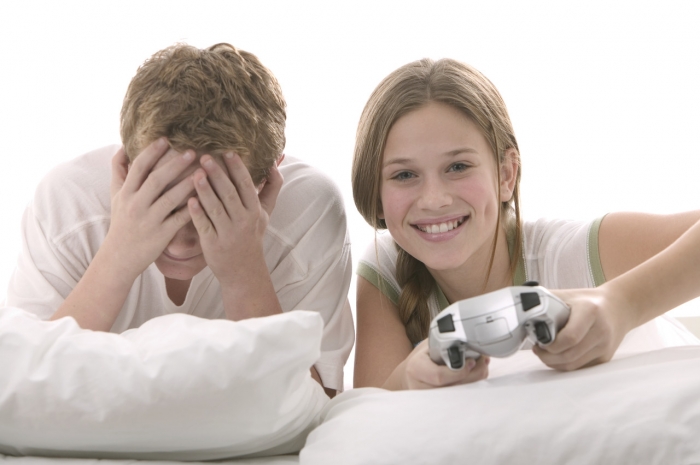 Games
Top 10 Best Free Online PC Games
Are you bored? Do you look for a good and interesting way to spend your free time but cannot find one? What do you think of playing games? Playing games is one of the most common and interesting ways for spending your free time. Free games are perfect for you if you want to play interesting games without paying money. There are online free games that do not require waiting for a long time to be downloaded and installed. You can play some of these online free games alone while there are others that can be played with your friends to enjoy your time with them. The games that we play vary in their types and genres to allow us to choose the most interesting and enjoyable ones. You can play adventure games, comedy, RPG, platformer, score attack, puzzle and action games. Let's start playing after choosing one of the following top 10 best free online PC games 2014.
It is an RPG or role-playing game in which you have to look for food and to fight many monsters for staying alive. You will need to mine rocks, craft tools and chop trees during your journey.
It is a score attack game in which you have to escape from other two blocks and you have to avoid collision with them. You may think that it is easy, but escaping from two blocks which are moving at the same time is not as you think.
8. Westerado
It is an action adventure game played in many countries in which you have to look for those banditos who killed your family. Try to shoot your enemies without harming others and enjoy riding your horse.
It is an adventure game that is developed by Amanita Design. The main character wears white clothes and is moving in space on asteroids. You will need to click on the different items that appear to you in order to solve puzzles and help the main character to move from one area to another.
6. Bubsy 3D: Bubsy Visits the James Turrell Retrospective 
It is a web based platformer or platform game by Arcane Kids. In this game, the cat takes you in a trip to the Los Angeles County Museum of Art. You will need to move towards the museum through jumping and gliding across the floating platforms that you have and pay attention to the hints that you will receive from the talking frogs.
It is time now to make a mess everywhere in this score attack game. You play as a cat and your role is to destroy everything around you with your hand (cat's hand). Hurry up and jump to knock all the items on the shelves and tables in just two minutes.
It is a first-person puzzle game in which you play as a robot that is called Ichabot Crane and has a detachable head which was separated by a strong enemy. Ichabot is imprisoned and tries to escape to freedom, so help him to do that.
It is one of the most interesting puzzle games in which you have nothing to see and you just have to imagine where you are and follow your steps where there are white lines to escape from the dark room or the place where you are. When you find white thick lines, follow them to get out of the dark room. Be careful and keep away from dangerous traps, evil creatures and more where you can find red lines.
It is a comedy game in which you are responsible for a NASA mission and you have a large screen which is full of buttons for giving orders to the astronauts and other members in your team. You have to help the astronauts to explode an incoming asteroid through planting and exploding a bomb. You will fail and you will be given a second chance. Enjoy your failure 🙂 .
It is one of the best and most popular first-person shooter video games (FPS) that is developed by id Software. The first episode of the first doom is now available for you to play it in your browser. You can enjoy playing against demons and monsters to stay alive and you will need to look for switches, doors, keycards to open locked doors and the exit room to move to another area.
Which game is the most interesting for you?