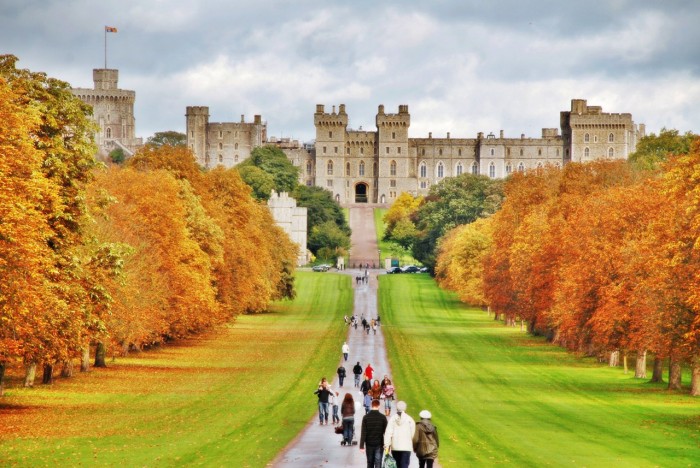 Castles are high buildings that are designed to defined cities. They are glorious enough to still stand up till now. Our history is loaded with great fighters and rulers that built superb castles to express the strength of their armies. Follow up this article and start a tour in the strongest castles ever built.
10 Malbork Castle, Poland:
Malbork Castle is a chosen site by UNESCO world heritage and it is the world's principal brick castle. Malbork Castle to be a medieval stronghold; it was created by the Teutonic Order in 1406 following the conquest of Old Prussia. It is one of the major castles in the world regarding the surface area. Malbork Castle is located on the southeastern bank of Nogat river and was originally named Marienburg.
9 Citadel of Aleppo, Syria:
Citadel of Aleppo is located in the north side of Syria. It is deemed to be one of the biggest and oldest castles in the world, the citadel originated in the mid of the 3rd millennium BC. Greeks, Byzantines and Mamluks were some of the inhabitants that siezed it all over history. UNESCO World Heritage selected Citadel of Aleppo in 1986.
8 Mehrangarh Fort, India:
It is situated in the Indian state of Rajasthan. In 1459, Mehrangarh Fort was initially built by Rao Jodha, who is the founder of Jodhpur when he changed his capital from Mandore. It has been one of the most popular tourist spots of India. It is founded over a hill surrounded by massive walls. There are numerous palaces within it and provides a panorama to the city below to be one of the greatest citadel of the world.
7 Mukachevo Castle, Ukraine:
It is an exclusive citadel that placed on a previous volcanic hill. Mukachevo Castle has another name, as Palanok Castle. Indeed, it is located in Zakarpattia in the western Ukrainian. The castle began to rise around 14th century and it has three sections. It has a complex web of underground passages.
6 Murud-Janjira, India:
The citadel is situated in the Raigad district of Maharashtra. It is constructed on an island off the village of Murud and deemed as one of the most elastic marine citadels that ever built. The fort was originally built in the 1400s.
5 Königstein Fortress, Germany:
Saxon Bastille which is Königstein Fortress is situated on a top of hill near Dresden, in Saxon Switzerland, Germany. It is deemed to be one of the most major fortresses in Europe. It has a 152.5 meter depth well in its core, to be the subsequent deepest well in Europe.
4 Alamut Castle, Iran:
Alamut was a castle placed near the Rudbar region. It was almost one of the castles deemed as unbeatable without careful planning throughout history due to its location on an elevated mountain. It was almost impossible to go up on it.
3 Masada, Israel:
Masada is a citadel placed on a rock upland in the Southern District of Israel. The citadel has been founded around since the old times and has almost certainly survived due to its position. It is in fact one of the greatest castles. Its position is such that it has still practically unhurted by civilization due to modernization for thousands of years. Now, it is Israel's most well-liked tourist spot.
2 Chittorgarh Fort, India:
It is located in Chittor and is the biggest fort in India. Chittorgarh was ruled by some Rajput tribes and later deserted following a cordon by Emperor Akbar. It is constructed over a 590.6 feet high hill and has an extensive area of 691.9 acres. The fort is a representation of courage because of the history of great kings and battles linked to it.
1 Windsor Castle, England:
It was built to watch over a tactically important part of the River Thames all through the Norman dominance. It is known to have endured a long-drawn-out siege throughout the First Barons' War and also endured the period of the English Civil War when it was employed as the military headquarters.