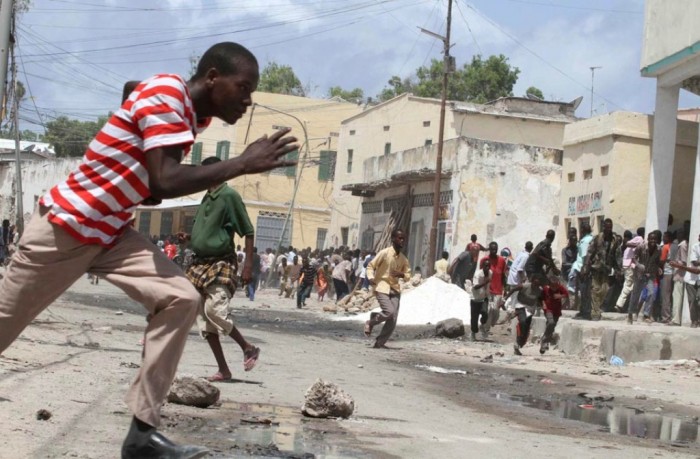 World & People
Top 10 Most Dangerous Cities in the World with Threats & No Freedom
The worst thing in the world is to feel that you are threatened and unsafe in the place where you live or stay. If it is possible for you, you will leave such a dangerous place without thinking of returning back to live in it again. There are several problems that you can bear in the place where you live such as economic problems, low income, bad quality of education and other problems that can be found in different cities around the world, but to bear that it is possible for you to die at any time without warning is impossible. There are some cities that you have to avoid living in them or even just thinking of visiting them because they are completely dangerous. If you want to know more about these cities and why you should not visit them, take a look at the following top 10 most dangerous cities in the world with threats and no freedom.
Although it is known as one of the most popular tourist destinations not just in South Africa but in the whole world, it is not safe enough and is ranked as one of the most dangerous cities because of the high level of crime that can be found there. Cape Town is also more dangerous at night especially for women so you have to take care while walking in its streets whether it is during the day or at night and it will be better not to walk alone.
Brazil is one of the most beautiful countries that are recommended to tourists especially after being prepared for hosting the 2014 FIFA World Cup but it does not mean that there are not dangerous places in it that should be avoided. Belem is one of the most dangerous cities in Brazil because it is used for trading and distributing different drugs such as cocaine not just in the country but to other places around the world and it also suffers from other problems which are related to trading drugs such as violence and high murder rate.
It suffers from most of the problems which are associated with trading and distributing drugs such as the conflict between gang leaders, assassination and kidnapping.
7 Karachi, Pakistan
It suffers from different problems which are associated with politics. You can find high crime rate, assassinations, gang shootings, suicide bombings and other serious problems that result from lawlessness and political unrest.
It is one of the most popular tourist magnets around the world but the problems from which it suffers make it unsafe and ranked as one of the most dangerous cities in the world. The total number of murders at this city is approximately 1.170 as a result of drug trade.
Its fascinating beaches make you think that it is calm and away from any kind of violence but in fact it suffers from different problems which increase the level of crime. It has a wide wealth gap between the rich and the poor and suffers from poverty which causes violence and murder.
It has become better than it was before but it still suffers from violence, gunfire and bombings that spread randomly in the city and ruin it even after the withdrawal of the US forces. The main reason of these problems is the absence of the political stability.
Drug trade, gang violence, robbery, lawlessness and the absence of control from the ruling authorities are among the worst problems from which it suffers but they are not the only problems. Bad economic conditions and poverty are the main reasons for suffering from violence and committing crimes in this city.
It presents to its residents and those who think to visit it several crimes and not just one crime that resulted from civil war and lawlessness. It offers you all what you may need to feel unsafe such as extreme poverty, piracy, lawlessness, terrorist attacks, kidnapping and murder.
It is ranked as the most dangerous city in the world because it recorded killing 169 persons per 100.000 people of its residents. Drug trade, extreme violence, the high murder rate, conflict between gangs and their leaders, corruption, poverty and lawlessness are among the problems from which this city suffers and are enough for completely destroying it and making it unsafe.