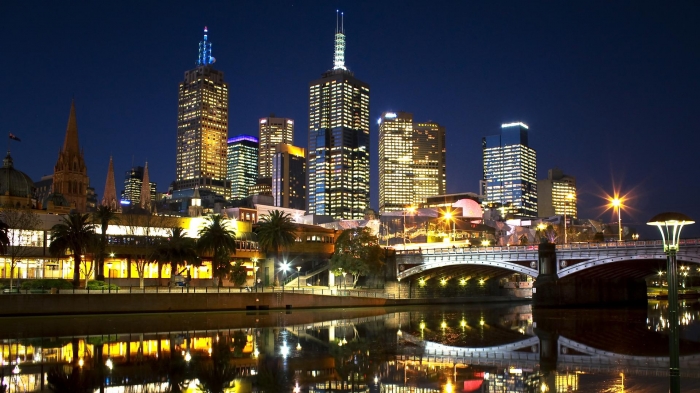 Travel
Top 10 Best Quality of Life Cities in the World
Most of the people, if it is not all of them, believe that the countries in which they live are the best countries in the world even if they have their problems from which they suffer in these countries. Living in a good country such as yours does not mean that your country is the most comfortable one that offers the best quality of life in the world. We differ in our priorities when we look for a good city to live in as there are some people who look for the city that offers the best education while there are other people who look for the city that features high incomes, low unemployment rate, safety, good health care and more. If you are looking for another country instead of the country that you live in now, then take a look at the following top 10 cities that offer the best quality of life. The criteria that are used for ranking these cities include the level of education, health care, safety, culture, hygiene, recreation, pollution, public transportation, economy and political stability.
10. Sydney, Australia
Sydney is the capital city of New South Wales and is the largest city in Australia in terms of its population. It is a wealthy city since it is the economic hub of Australia and it has some of the most important landmarks in the country such as the Harbour Bridge and the Opera House. About 40% of the top 500 companies in Australia are headquartered in Sydney and the median annual income for its residents is approximately over $55,000. In Sydney, you can enjoy high standards of living and personal safety.
9. Copenhagen, Denmark
Copenhagen is the capital city of Denmark and is the most populous city in the country. In fact, there are many things that are offered by Copenhagen to ensure a good quality of life for its citizens such as the high standards of living, recreational facilities, advanced infrastructure, excellent health care and clean environment as Copenhagen is highly ranked on the list of the most eco-friendly cities in the world. What about its people? They have health awareness since their food consumption is mainly based on organic food which makes Copenhagen one of the leading cities in Europe in the field of producing and consuming organic food. The residents also care about keeping their environment clean through riding bikes as there are approximately 36% of its residents who ride bikes everyday which makes Copenhagen called "The City of Cyclists".
8. Geneva, Switzerland
Geneva is the 2nd most populated city in Switzerland and was ranked before as the 9th most important financial center in the world. There are more than 20 international organizations which are headquartered in Geneva such as the International Labour Organization and the World Health Organization. A large number of those who live in Geneva are foreigners as they are approximately 44% of the city's population. In addition to being a financial center, global city and an international center for diplomacy, Geneva is renowned for its natural wonders and a large part of it is covered in parks to the extent that the city is known as the "City of Parks". In Geneva, you can enjoy a clean environment thanks to the different environmental regulations and strict laws that can be found there. Before moving to Geneva, you have to know that enjoying all of these features costs a lot of money as this city has the highest cost of living in Europe and is ranked as one of the most expensive cities in the world.
7. Frankfurt, Germany
Frankfurt is the 1st German city on this list, but is not the last one. It is the largest city in Hessen or Hesse and the 5th largest city in Germany. It is also a major transport hub and the largest financial center not just in Germany, but in the whole continental Europe. There are many financial institutions that are headquartered in Frankfurt such as the Frankfurt Stock Exchange and the European Central Bank. Frankfurt also features low crime rate and safety as it is the world's 11th safest city and there is also modern and advanced infrastructure that can be found in its fast rail network and its airport which is one of the busiest international airports in the world.
6. Düsseldorf, Germany
Düsseldorf is the 2nd German city on our list, the capital city of North Rhine-Westphalia and the 7th most populated city in Germany. It is widely known for its fashion and trade fairs and is also considered as an international financial and business center. There are several famous companies which are headquartered in this city such as Nokia Siemens and Hewlett-Packard which make Düsseldorf one of the major telecommunications centers in Germany. Düsseldorf offers its citizens advanced infrastructure and the chance to enjoy contemporary and modern art thanks to the large number of galleries that it has as there are over 100 galleries in this city.
Vancouver is the only Canadian city on our list to offer a good quality of life to its citizens. It is located in British Colombia and is renowned for its temperate climate as it is one of the warmest cities in Canada. It offers high standards of living, several social services, clean environment thanks to the large green areas and the small carbon footprint that it has, safety and low crime rate as it is the world's 17th safest city and you can also enjoy its snowy mountains. The government seeks for being the greenest city in the world in 2020 and this is why it encourages green planning, building and using green technology.
Munich is the 3rd and last German city on this list to offer a good quality of life to its citizens. It is the capital city of Bavaria and is also its largest city. It is the 3rd largest city in Germany and is one of its major economic centers since it has a prosperous economy. Munich attracts many people from different countries around the world and this is why about 40% of its population are foreigners. If you are looking for a job, then it is your chance to move to Munich now as it looks for job seekers and has a shortage of skilled labors. It needs about 66,000 IT specialists, 12,000 doctors and 80,000 engineers every year.
Auckland is the largest city in New Zealand and is also the most populous city in the country as it has a population of 1,418,000 people who are about 32% of New Zealand's population. The city features several job opportunities, political stability, low crime rate which allows you to enjoy safety in the 2nd safest city in Asia and prosperous economy thanks to John Key who is one of the best and most famous political leaders in New Zealand. There are about 11 extinct volcanoes in addition to several islands which increase the city's natural beauty. Auckland is nicknamed "City of Sails" because sailing is very popular in the city and most of the residents have their own yachts and boats.
Zürich is the capital city of the canton of Zürich and is the largest city in Switzerland. It is a major hub in the country for air traffic, railways and roads, one of the top global cities, one of the best tourist destinations and it is also one of the largest and most important economic and financial centers in the world as it has many banking giants and financial institutions which are headquartered there. Zürich is home to most of the research and development centers that can be found in the country and it attracts overseas companies from around the world thanks to its low tax rates. Zürich was ranked before as the 1st city for offering the best quality of life in the world, was considered before as the wealthiest city in Europe and is known now as the 3rd most expensive city in Europe.
Now
It is time for you to know where you can find the best quality of life in the world
It
Is
In
?
?
?
"Vienna"
Vienna is the most livable city in the world. It is the capital city of Austria and is also the largest city there. It is a major political, economic and cultural center in the country, hosts numerous conferences and is home to several important international organizations such as OPEC and United Nations. Vienna has several nicknames such as the "City of Music" and the "City of Dreams" which is not because you can dream and achieve what you want there, but because Sigmund Freud, who is the first psychoanalyst in the world, spent most of his life in it. Vienna is renowned for its numerous museums, opera houses and art galleries which make it a perfect tourist destination. It offers its citizens low pollution, safety, good education and political stability. In Vienna, you can enjoy the best life in the world.
Although Austria is ranked as the 1st country on this list for having the city that offers the best quality of life in the world to its citizens, your chance to find a good quality of life in Germany is better than that in Austria as Germany has three cities which are placed on this list while Austria has just one city.
So
Where do you live & which city do you choose to live in and enjoy a good quality of life?
If you are one of those who live in Vienna or any other city on this list
Then
Congratulations 
 🙂