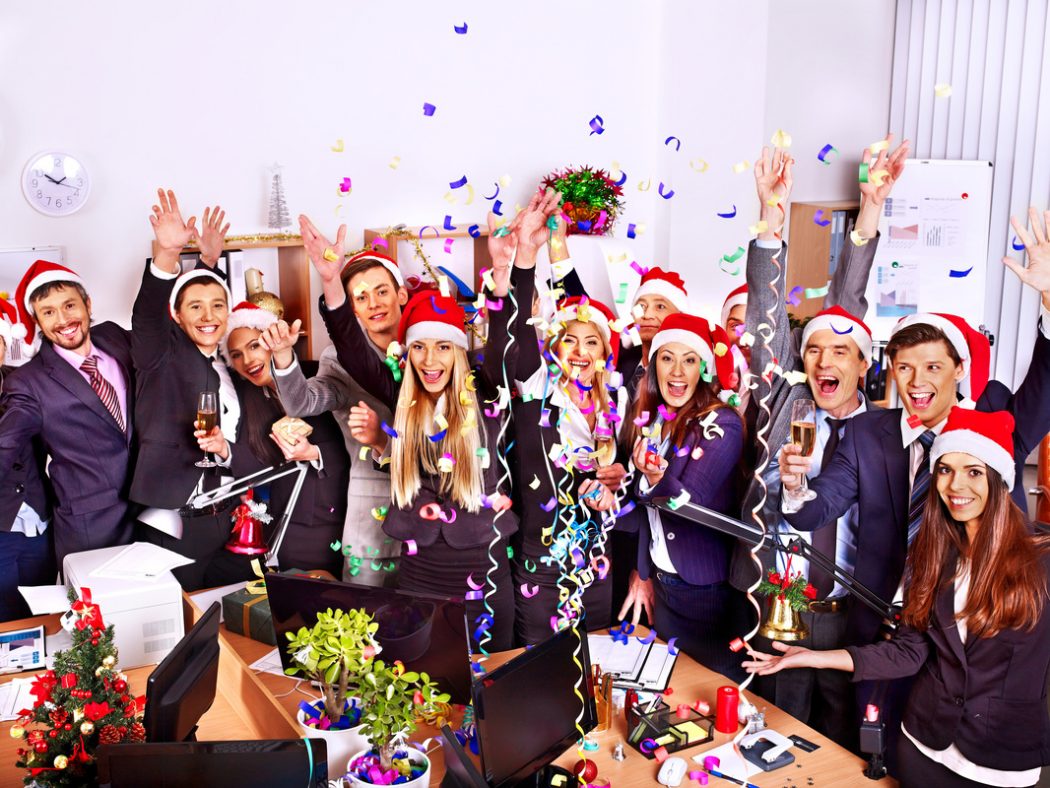 World & People
Top 10 Last-Minute Gift Ideas for Your Office Holiday Party
The office Christmas party is coming up, and that means time to shop for that last-minute gift.  Shopping for your friends and family is already exhausting, but buying a gift for your office party shouldn't be!  Here is a top-ten list of last-minute gift ideas to wow at your next holiday office party.
1
A Box of Chocolates
Who can go wrong with this classic treat?  Chocolate is always a crowd-pleaser.  For a large crowd it might be best to buy an assortment of light and dark chocolates.  Also, there's always a diversity of choice in case the recipient is not a chocolate fan.  See's Candies has a chocolate and variety box that will please almost any palette with a selection of cashew brittle, toffees, molasses chips, kona mocha, and more—just be wary of any food and nut allergies.
2
Alcohol
At an office party, alcohol is always a good choice.  If you are assigned to a particular coworker, consider investigating their alcohol of choice. If you are not well-schooled in spirits, visit your local Bevmo and have an assistant help you in the process.  Alcohol need not be an expensive gift.  There are many delectable wines that come with reassuring price tags.  Tell the assistant your price range and they will find you the perfect gift.  Add the appropriate glass (wine glass, martini glass, etc.) for an added bonus.
3
Ugly Christmas Sweaters
These sweaters are always guaranteed a laugh at the holiday party.  Present this to the coworker you are closest with or even your boss if he has an easy sense of humor.  Tipsy Elves Ugly Christmas Sweaters have a hilarious selection of wacky sweaters, from the tame to the bawdy.  Surprise your coworker with a vibrant sweater decorated in eclectic baubles, tassels, and patterns to give the room a good laugh.
4
A Gift Card for a Spa Treatment
At the end of the holiday rush, there is nothing more enticing than relaxation.  Many spa centers offer gift cards for a variety of treatments.  A popular choice would be a massage, but other treatments include mud baths, flotation therapy, and facials.
5
Tickets to a Local Game
For the sports-minded coworker, think about purchasing two tickets to a local game.  Tickets can be affordable and deals can often be found online, especially on sites like Stubhub.  He or she will be grateful to have something to look forward to with a friend, family-member, or significant other.  Baseball is a popular sport for locals to attend because it is easy to watch.  Now they can relax and enjoy a hot dog at their local game.
6
Memorabilia of their Favorite Movie/TV Show/ Band/ Etc
If you've worked with someone long enough then you probably know what their favorite piece of pop-culture.  If they are a huge fan of fantasy, for example, then they might appreciate something Game of Thrones or Lord of the Rings related.  Something as subtle as a themed wine glass can be a perfect gift for this person.
7
A Family Game
Depending on the age group of your coworkers, many of them might have young children.  Perhaps a family game is just what they need.  Try classics such as The Game of Life, Monopoly, or Scrabble.  There are also plenty of newer games such as Apples to Apples and Scrawl, sure to inspire some family fun.
8
Games for Adults
Are you part of a more mature crowd?  There is a variety of games with "big kids" in mind.  Games like Cards Against Humanity are perfect for people with a darker sense of humor.  As for party games for large amounts of people, Codenames will have your coworker and their friends rolling on the floor.  Remember there are games out there for adults, too!
9
Omaha Steaks
For the carnivores out there, a pleasantly surprising gift is an Omaha steak.  They can even be ordered online. You are welcome to buy a variety of cuts online, or you can purchase a gift card so the recipient can choose themselves.
10
A Collection of Desk Accessories
Thanks to the internet, you can find thousands of gifts online crafted by artists of all styles.  Artsy desk calendars, coasters, desk planners, and notepads are a unique way to please the crafty coworker who loves stationary and organization. Check out Etsy for some creative additions that your coworkers are sure to love.