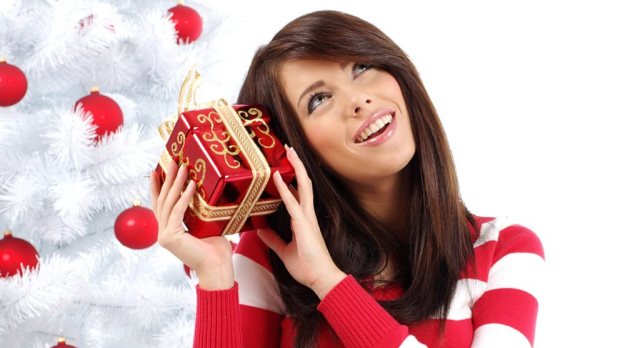 Lifestyle
35+ Best Christmas Gifts for Teens in 2023
Purchasing a gift for teens is considered to be one of the worst problems that you may experience before celebrating Christmas. When you decide to purchase a gift for your teenage girl or boy, you find yourself completely confused not because you cannot find a good gift that suits teens, but because it is difficult to satisfy those teens even if the gift is perfect. It is difficult to know what they want and they cannot even specify what they need in their life. You have to be aware of what your teenage boy or girl needs in order to be able to make the right choice when you purchase the Christmas gift. There are countless gift ideas from which you can choose what you like for teens.
The gifts vary in their prices to allow you to choose what suits your budget and taste as well. In order to help you to purchase a good gift for your teenage boy/girl, we present to you the following top 10 fabulous Christmas gifts for teens. If you want to make your gift more impressive, try to personalize it by adding a name, special date or even a photo. Let's start choosing a good gift that fits your budget, suits your taste, and satisfies teenagers' needs.
1 Make-up organizers
Because girls start wearing make-up when they become teenagers, they need a make-up organizer or any elegant box in which they can put the make-up and beauty products that they use. Make-up organizers are available in different designs that are really catchy for girls. You can personalize this gift by adding the name of the teenage girl who will receive this gift.
2 Jewelry boxes
Most of the girls, if it is not all of them, wear different jewelry pieces in order to increase their elegance and beauty. The jewelry pieces that girls have to need a box in order to be stored, so it is a good idea to purchase one of those catchy jewelry boxes for your teenage girl. The jewelry boxes can be found in different materials, sizes, and designs to allow you to get what suits your teenage girl's needs.
3 Watches
Watches are among the most essential and important accessories for both boys and girls. They are not just used to tell us time, they are also worn as elegant accessories to complement what we wear and increase our beauty. If you want to present an amazing watch that can impress the recipient, then you have to opt for those watches which are inlaid with diamonds for more luxury.
4 Underwater cameras
One of the most amazing things that you can ever do is to discover more secrets about another world which is the underwater world. Underwater photography allows us to enjoy a new meaning of capturing photographs but to experience this, we need an underwater camera. Try to give your teenage boy/girl the chance to enjoy the experience of capturing photographs under the sea by presenting one of those underwater cameras which are available in different designs and features.
5 Clutches & wallets
Clutches and wallets are highly needed especially while attending one of those formal occasions. Carrying a catchy clutch or wallet can increase the elegance of teenage boys and girls to look more fashionable. There are new designs that are presented every year to suit different tastes and satisfy all needs. There are fabulous clutches that are encrusted with diamonds and crystals for more luxury. There are also smart wallets that are known as wallets or biometric wallets that open with your fingerprint for more safety. So what do you think of these smart wallets and luxurious clutches? Fantastic, aren't they?
6 Headphones
Listening to music is one of the most interesting things that teenagers do wherever they go. They keep listening to music at any time even when they are going to sleep and this is why getting headphones is a necessity for them. Headphones are presented in different designs and colors to suit different tastes and genders. There are creative headphones or earphones such as those zip earphones and other creative designs that are perfect for teenagers.
7 3D puzzle
Who says that playing games is restricted to young children? Young children are not the only ones to play games. Teenagers and even adults may find themselves bored and do not have the desire to study or work and this is why they may resort to playing games. Of course they will not play with toys and dolls that are especially made for young children. There are creative games that are especially created for teenagers and adults to suit their age like 3D puzzle. The pieces that are used for this game are made of different materials such as wood, cardboard and even crystal. The most amazing thing about this game and the creative shapes that can be formed is that they can also be used as decorative pieces inside your teenage girl/boy's room.
8 Computer mouse
This gift idea may seem traditional for you to the extent that you may refuse to purchase a computer mouse thinking that it does not satisfy teenagers. In fact this traditional idea is really amazing because the computer mouse that you used to see is now developed to be more amazing and catchier not just for teenagers, but for you as well. There are stunning designs that can dazzle anyone such as the car shaped wireless mouse, hello Kitty mouse and other designs that are really catchy. You can also find a computer mouse that is encrusted with crystals to look more luxurious than other designs. So, what do you think of this idea now?
9 Sleeping mask
Who does not need it? Getting a sleeping mask is essential for teenagers to be comfortable while sleeping especially if they share their rooms with others and want to sleep when the light is on. You can make your gift more impressive by choosing a sleeping mask that is made of fur for more luxury and warmth and you can also choose one of those creative eye masks that come with elegant prints.
10 Waterproof Bluetooth speakers
We said before that teenagers enjoy listening to music at anytime and anyplace wherever it is. They do not leave music even when they are in the bathroom for taking a shower or enjoying their time in the swimming pool. The problem is that they may find it difficult to enjoy listening to music with water around them and this is why the waterproof Bluetooth speaker is here. Teenagers can safely enjoy listening to music while being in water thanks to the waterproof Bluetooth speaker that can be connected to their phones or mp3 players. The waterproof Bluetooth speakers can also be used as a speakerphone thanks to having a built-in microphone.
Other Christmas gift ideas that you will surely like to get for your teenage boy/girl