Technology
Top 10 Best Call Centers Software Companies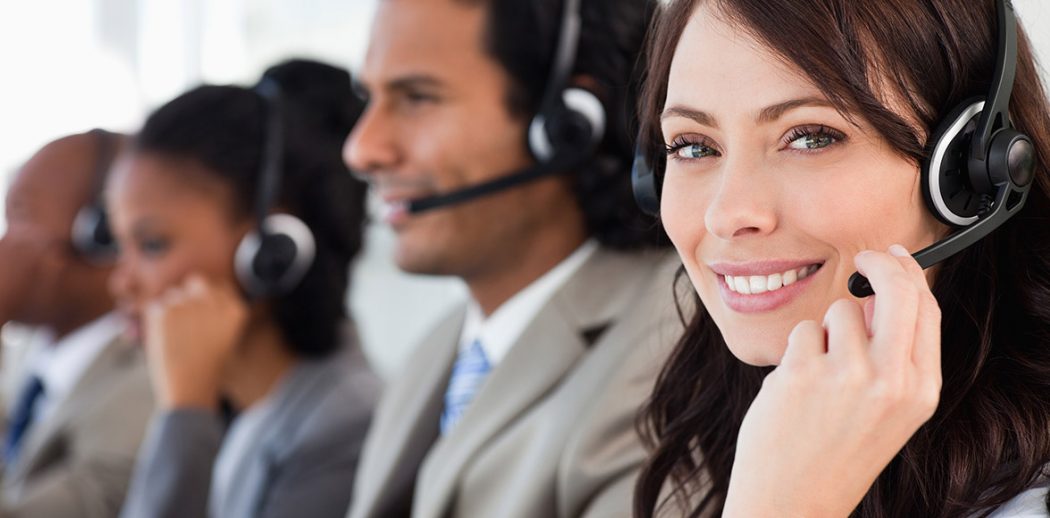 Do you want to find the best companies developing call centers software? We prepared this top 10 list for you. We selected only the best companies worldwide. You will find inbound or outbound call center software. All these companies are providing the Better Conference Calls experience for their clients.
10 EVS7, offering Cloud Call Center
Cloud Call Center can be hired as inbound, blended or outbound call center software. Their philosophy is to enhance the agent's productivity by making a simple interface to make the most of their time. The learning curve is minimized through video tutorials which have proven excellent results.
9 Injixo, offering Workforce Management for Call Centers in the Cloud
Injixo offers Workforce Management for Call Centers in the Cloud to provide Better Conference Calls in 8 different languages at an affordable price; 9 USD per month per node is perhaps the best price available in the market. They offer a mobile platform to manage your call center. This software is the best solution for startups and small companies needing a call center solution.
8 3C Logic, offering Call Center Solutions
3C Logic is a company that offers call center solutions mainly for sales, marketing and customer services. They have some interesting automatic dialers that fulfill current regulations. Their integrations with a call centers software solution include Sales Force, Microsoft Dynamics, Zoho, Service Now, Infusion Soft and SugarCRM. They are meant to work with third-party software and are good at developing tailored integrations. This software targets medium and large companies.
7 Live Ops, offering Live Ops Cloud Contact Center
Live Ops is a suite to enable each stakeholder with the right information. Conceived as outbound call center software, it works through modules; Live Ops Voice, Chat, Email and Social are the four modules to interact with customers. Agents can use Engage, Web RTC or Visual depending on their role and scope. Managers can supervise work through insight, administrate resources in authoring. Live Ops Recording can also be used by managers or by the quality department. The modules for sales, with a high integration level with CRM are MS Dynamics and Salesforce. It is a scalable and reliable solution, but if you want to get the whole package, it can become costly.
6 MPL Systems, offering Intelligent Contact
A company from the United Kingdome offers the Intelligent Contact solution. It has provided Better Conference Calls to its customers. Integration with CRM has proved to be one of the most reliable on the market. They have measured rises in CRM customer engagement while using the software. MPL Systems is only devoted to giving call centers software services and therefore has created the most innovative tools. They are adding other solutions around call centers to keep up with internet communications. Web chat software, social media customer service and digital self-service solutions for mobiles are some of today's available options.
5 Nextiva, offering Call Center
Nextiva's call centers software is a reliable platform. It has one of the best queuing systems available today. The automatic distribution sets priorities to the best-skilled agent. Also, the integration of mobile agents lets you add people anywhere in the world to help when there are increases in demand. It has a good monitoring system, but you can get most adding Nextiva's Analytics; unfortunately that is a separate product.
4 Shore Tel, offering Cloud Contact Center
Shore Tel is outbound call center software, marketed as an all-in-one solution. It offers flexible solutions. Among the types of solutions in their portfolio are onsite, hybrid, inbound and blended. There is a setup fee according to the kind of implementation, so it might not be suitable for all sorts of companies. It supports all features except for voicemail routing. With a fully redundant network, it can rapidly recover from potential downtimes. It doesn't offer much integration, but it is compensated with some of the best reports on the market. You can monitor your call centers software from a web browser, and keep up with what is going on real-time.
3 Ring Central, offering Ring Central Contact Center
Last year, inContact merged with Ring Central to create the Ring Central Contact Center to offer Better Conference Calls. The know-how of inContact took a positive advantage on Ring Central's infrastructure. The result was one of the steadiest outbound call center software on the market. You can support up to 5,000 agents per business unit. And if that is not enough power, you just need to add a new business unit. That is much more power most companies need. The disadvantage of some applications is that it does not support call recording, therefore it gets just to number 3.
2 Mitel, offering Mi Contact Center
Mi Cloud Contact Center is the call centers software developed by Mitel. The primary focus of Mi Cloud CC is to improve the customer's experience. Nevertheless, they don't warranty an uptime or have a service level agreement in place. Their integration is not so good because they leave out Dropbox and Google Apps which are today two of the major players. Nevertheless, they provide an excellent user experience and one of the Better Conference Calls according to their customers. Another disadvantage is that they are only compatible with Mitel phones, and some clients don't favor this.
1 Five9, offering Blended Contact Center
Fieve9 offers a complete portfolio with inbound or outbound call center software according to your needs. The most popular plan is the Blended Contact Center, which is fully flexible and can be configured according to the specific requirements of the client. There is no setup fee. They have a money back guarantee of 30 days. It will let you test this call centers software, and if you don't like it, then you can quickly change to another company. Most likely you are going to keep it. That is why it is rated in number 1. An uptime guarantee of 99.9% is backed up with a fully redundant network, to get Better Conference Calls any time. Their SLA gives their clients a written commitment. Considering that not all call centers software companies offer it, this is a clear competitive advantage for them and relief for customers.