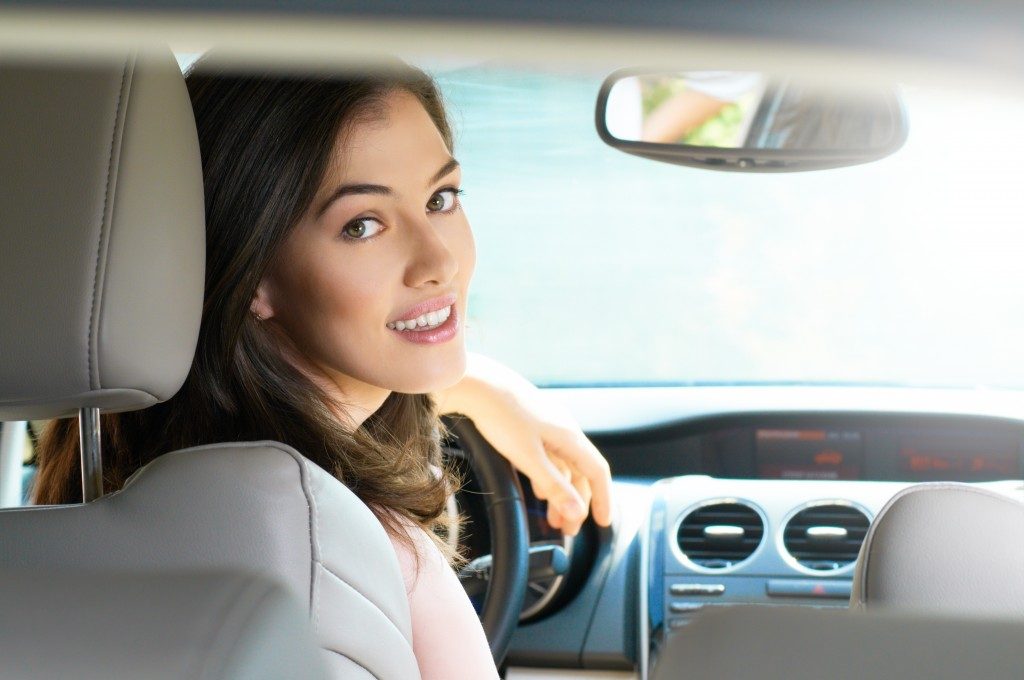 In a patriarchal world, women do not usually have the same opportunities that men get to seize, whether in jobs or life on the whole, but strangely women still have more responsibilities than men to take care of, especially if there are kids involved. Even when it comes to driving, we usually find a lot of comics regarding how terrible the way women drive is. Well, it is not fair. Consequently, to make life a bit easier for women, a lot of car insurance companies have issued women-friendly policies, because according to several studies conducted women are safer drivers than men are, and less likely to get into accidents, so they should be awarded by paying less when it comes to insuring their own cars. It might be a bit stereotypical, but it actually takes more than just your gender to pay less to an insurance company. There are several ways to get cheaper car insurance and cut down the costs a little bit: having a small sized engine, providing your car with security features and going about five years, or more, without damaging it. All of these methods help in reducing the amount you pay for any car insurance company and that is probably why most of women and older people fall in this category. Following is a list of 10 car insurance companies that have different discounts and packages for you ladies.
10 Debenhams
Debenhams; as much as this brand is capable of providing you with the best and the latest trends in fashion, including dresses, handbags, accessories, different kinds of tops and bottoms, and even footwear, it is also capable of providing you with one of the best car covers ever. If you are a Debenhams cardholder, you are already classified among those who get about 10% discounts on their insurance along with a free gift card that is worth £10. You are also allowed to keep you No Claims discounts, and you can have an immediate replacement for your car, in case your car is being repaired by one of the repairers that are recommended by Debenhams.
9 Aviva Pink Ladies
Pink Ladies is a women club that has teamed up with Aviva to offer women different packages that would help them pile up a lot of savings. To be a member of this ladies club, you will only have to pay about £10 on an annual basis, which is quite affordable by most of the women, besides, paying for a membership will gift you a check book full of vouchers that provide 10% discounts at Ashcraft Auto's. Not only that, but you also get to save about £10 if you buy any dress from New Image. Pink Ladies club are totally up for meeting all the needs of every woman, not only regarding the insurance of their car, but they also offer services that include babysitting, helping with the gardening process, and they can even send you someone to help with the shopping if time has ever been too short on your hand.
8 Saga
Saga is considered one of the cheapest car insurance companies out there, since it can grant you a discount that can get up to 70%, besides their all-inclusive cover is obtainable with only a payment that is worth about £153 per year. Saga also offers a cover for any damage that might has occur to your car without you having to consume the No Claims discount granted by them, which is a great deal. You can also keep your No Claim discount if you ever happen to get your car hit by an uninsured driver, after it is already proven that you are completely fault-free; not only that, but they would also give you back any amount that is excess paid.
7 John Lewis
John Lewis started their activity right in 2001, and it has been one of the best insurance companies ever since. With John Lewis, you can be granted about 75% on your No Claim discount, but that is only in case you were able to go nine years or more without submitting any claims, or severely damaging the car. And if you are a new customer, you can have a good discount, but that is only if you happen to purchase your insurance online. Because the team of John Lewis care so much for you, they can also provide you with a pet insurance, in case you have one, and if your car is being repaired and they are informed that you have important appointment, you will be immediately provided with a replacement.
6 Churchill
Churchill is another car insurance company that provides good services offer you great savings. It is one of those companies that fully cover your repairing process if you ever got hit by an uninsured driver, and it will also let you keep your No Claim discounts, and that is only if the accident happen within five years from the beginning of your car insurance, and if you get it repaired by one of the company's recommended repairers. Besides, you can replace your old car with a brand new one under these conditions; you are the first owner of the car, and the car is less than, or at least equals to, one year old.
5 Direct Line
Direct Line is one more car insurance company that grants you flexible packages which are perfect for your needs. Like most of the other car insurance companies, they allow you to keep your No Claim discount while repairing your car if the fault was not yours, besides they promise to get your car done within a week, and if the repairmen was not finished within this period, the company pays you about £10 every day until they are done with your car. It is actually one of the features that make them so special among all the other car insurance companies.
4 AA
AA provides splendid features and benefits for its customers, and it also let them keep their No Claim discounts. New customers also get to receive a 50% discount if they choose to cover their damaged cars for a year, and they only pay the price of six months. Membership is essential when you get to buy a car insurance from AA, for it provides you with great benefits as you get to have about £2500 more than those who do not have a membership, besides if your personal belongings get damaged or lost, you as a member, will get a compensation that is worth £500 while the non-members only get £250.
3 Liverpool Victoria
Liverpool Victoria is commonly known among people as LV, and it is one of the most recommended insurance companies in the United Kingdom. It is one of the cheapest cars insurance company since the cover there starts from only about £200. They also promise that little damages, such as scratch or scrapes, will be regularly covered by the company, and also grant you a compensation that is worth £200 for your lost or damaged belongings as well as a compensation worth £10,000 for personal accidents, whether for you or your partner. You can also replace your old car with a new one if it is less than a year old.
2 Sheila's Wheels
Sheila's Wheels is part of the well-known brand Esure; which is one of the most prominent car insurance companies in the United Kingdom. It primarily started in 2005 with the main aim of covering women's essential needs, whether they fit the company criteria or not. Oh! Have you ever visited their website? If not, then you should probably do; it is a totally pink-themed website to symbolize that women are their main concern. Sheila's Wheels guarantee you a good repair work within five years from the date when you have purchased your insurance in case you use one of Sheila's Wheels' recommended and approved repairers. They also grant you a discount that is worth 10% for both you and your partner, if you are both living together at the same address.
1 Diamond
Diamond is another cars insurance company that is considered cheap and has several features that are perfect for women, and meet their requirements. Diamond grants you a cheaper cover if your engine is relatively small, and there are no modifications in your car. They also have a policy for their insurance where a free handbag is gifted to you that is worth up to £300, and of course there is a No Claim discount that depends on the number of years you go without submitting a claim. So, in other words, the more years you go clean of any claims, the higher and fatter your discount will be. How much discount you get also depends on the status of the car, and how frequently do you use it;  the gentler you are to your car, the bigger discount you get, and not only that, they also care about where you park your car, so you have to make sure that it is totally secured, and safely parked.
For once, it seems like life is not always unfair to women, and all of these previously stated car insurance company can assure you that. So, if you think that you need an insurance for your car, go ahead and choose whatever suits you best, and goes accordingly with your preferences and needs.