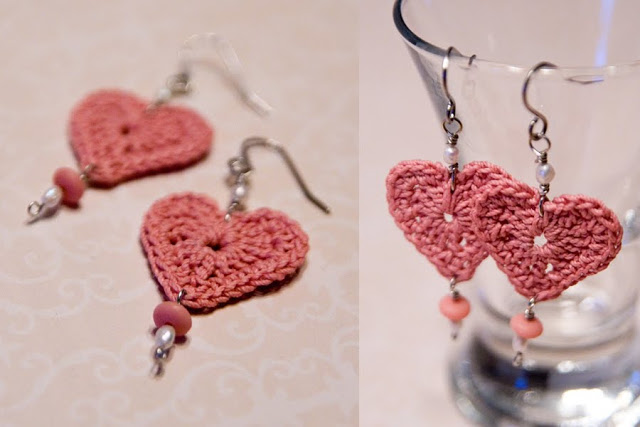 You can rarely find a woman who does not wear earrings and it does not matter whether these earrings are made of gold, silver or even fabrics such as crochet earrings. You can create your earrings on your own and you do not need to waste your money on other expensive earrings that are worn as accessories. Creating crochet earrings does not require wasting a long time or spending a lot of money to be able to finally get your magnificent earrings. You have first to learn how to create crochet patterns and after that you will be able to create your crochet earrings through making use of the numerous ideas that are presented to you through different ways such as the internet and magazines.
Crochet earrings can be created in different colors, designs and materials. You can create your crochet earrings in the shape of flowers, bows, circles or other creative shapes that are really attractive. If you want to make your earrings catchier, then you can use different items which are used for embellishment such as colorful stones, beads, pearls, crystals, and other items that are usually used for decoration.
It is not necessary to just make these crochet earrings for you as you can also create others for your friends and those whom you love. You can present your creative crochet earrings as nice gifts which are especially personalized for the recipients. Try to choose the colors that your friends like and if you want to use more than one color for your earrings, then you have to bear in mind that the colors should match each other.