Fashion
The Comeback Embroidery Trends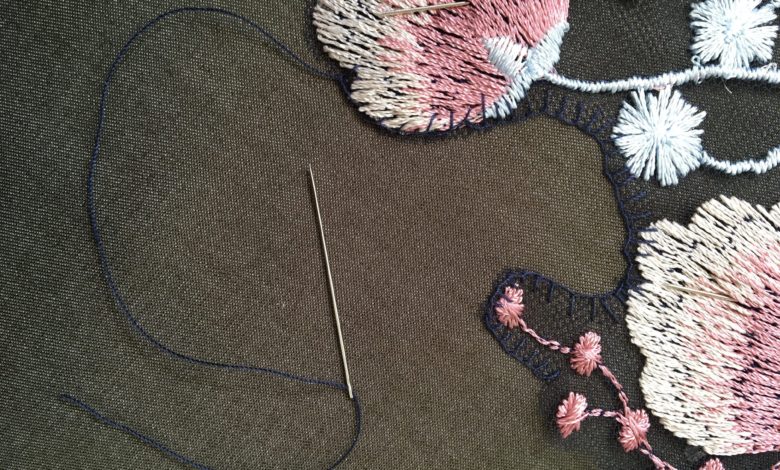 Whether it is due to the COVID-19 pandemic or evolving tastes in the fashion world, it is quite clear that embroidery is making a comeback. In itself, it is a form of art, and quite honestly a delightful hobby. And in case you are one of those raring to enter that SewingMachinesPlus coupon to seal the deal, here is the latest in embroidery trends that you should know about.
1

More Individualistic
When we think of anything related to threads, we tend to think of older traditions, rules, and cookie-cutter patterns. But as evidenced by emerging artists who display their wares now on Pinterest or Etsy, embroidery is anything but dull and repetitive. People are learning to embrace the handicraft as a way of expressing themselves and making personal artworks.
Linda Augsburg, executive director of the American Patchwork & Quilting magazine, comments that today's embroideries are "whimsical and fun and silly." She continues, "I think we all want a little fun in our lives." And in the atmosphere of anxiety and uncertainty, many have indeed found refuge and useful distraction in this dainty hobby, and more are expected to jump on this new bandwagon.
2

The Great Outdoors
A type of pattern that's always been popular in embroidery and is expected to enjoy popularity is natural imagery. Considering how a lot of people are now taking this new pastime up as a way to enjoy their time indoors, a lot of output displays beautiful natural scenery, from flowers to wild animals, to mountainous landscapes. Through their threads, people are drawing stunning sights from their memory or as seen on their screens.
This is true not just for embroidery. To deal with the new normal, people have nurtured a desire to grow their own flowers in their gardens or care for their own house plants in their kitchens, bathrooms, and living rooms. Apart from being a beneficial activity, growing plants is a good way to alleviate stress and anxiety. In the same line of thinking, embroidery is not too far behind.
3

A Step in the Right Direction
Adding an embroidered design to any piece of old clothing breathes new life into it that you can almost pretend you will be wearing something new. A simple flower pattern can make all the difference between a drab old jacket that's been hanging in your closet for years and the unique and flashy ensemble you can show off to all your friends. All you'll have to do is pick up the needle and thread and let your imagination run free.
"Embroidery is very forgiving," says Rebecca Ringquist, author of Rebecca Rinquist's Embroidery Workshops. In a nutshell, embroidery can be a sustainable solution to fast fashion, where you can keep reusing clothes while keeping your look fresh each and every time. Think that dress is too boring? Why not embroider a bird or a tiger? As Ringquist might say herself, if you don't like your work, you can simply start from scratch using the exact same threads.
4

Responsibility
It is not a surprise that people are flocking to this pastime since a lot of embroidery materials are not only reusable; they are also biodegradable. But don't be fooled. With the increasing attractiveness of embroidery, a more inorganic thread is likely to be produced to meet the demand. A lot of threads on the market are not pure cotton and are alternatively made using polyester because it is low-cost as well as versatile. Polyester is the same synthetic material that makes fast fashion harmful and damaging to the environment. While embroidery is a great hobby and promotes sustainability all around, it pays to know the material you will be using and how it is sourced.
According to The Waste and Resources Action Programme in the UK, £30 billion worth of unused clothing hang in our wardrobes, while £140 million worth of clothing goes into landfills every year. These are very alarming and disturbing numbers that must not go unnoticed. And so, while polyester continues to be the king of fast fashion, it is noteworthy to make the effort not to make it the prime material for our embroidery projects, when there are many better options elsewhere.
Today, embroidery is not just a thing of the past, relegated to 19th-century place settings in novels and movies; it is a booming industry that is experiencing a golden revival. People have taken a liking to this as a wonderful diversion from the pandemic. They are using it to recreate scenes from the outdoors that they miss as well as to give a second chance to wardrobe pieces that have long been neglected. As the trend persists, consumers must also take this as an opportunity to make sustainable fashion more in vogue. It's not just easier on the pocket; it's also the right thing to do.