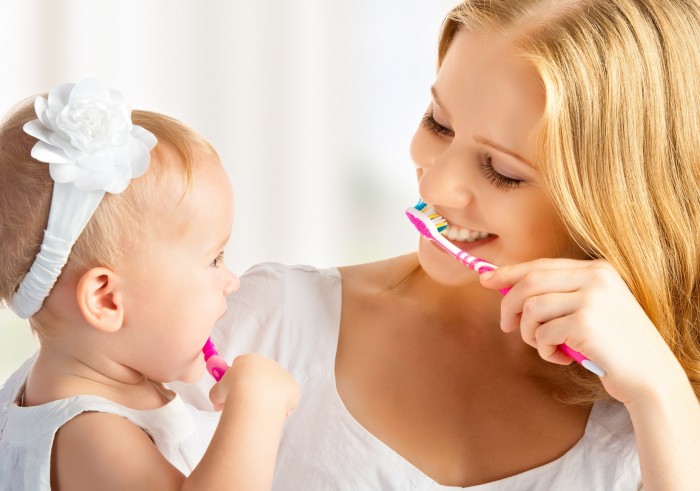 No one can ignore the value and necessity of oral hygiene. There are many diseases that pose a threat to our gum health. Therefore daily brushing is considered a must. Toothbrushes with nylon bristles came into being in the late 1930s. At that time, people did not have many choices to choose from. However, the situation now is different. There are many technologically advanced kinds of toothbrushes. These toothbrushes can be either manual or electric. Whether the toothbrush is manual or electric, there are some elements that should be taken into consideration while choosing a toothbrush. These elements include size, bristle variety, cost and effectiveness. Large heads make it difficult for you to reach certain areas. The handle should be long enough. The bristles of the toothbrush should have rounded tips. Asking a dentist would help you choose the suitable one for you. Here, you will find the best 10 toothbrushes that would clean your teeth and help you have a good smile.
10 The Justin Bieber Singing Toothbrush
It is one of the best toothbrushes that would keep your teeth clean. It has soft DuPont bristles that would help you clean areas that are hard to reach. It has a soft rubber coating in the handle. There are also replaceable head and batteries.
9 Oral-B Pro-Health Toothbrush
It has Criss-cross bristles that clean up to 90 % plaque that exists in places that are hard to reach. It is a comfortable one that would not affect your gums or enamel. The bristles are angled at 16° which would enable you to remove plaque from an appropriate angle.
8Conair Interplak
It has 8 individual counter-rotating tufts and a charge base. This toothbrush can do many things such as cleaning, polishing and massaging. It has easy On-Off soft touch switch. It has two brush heads and Waterproof power handle. It helps you clean between teeth and in crevices.
7Dazzlepro SlimSonic
It produces 31,000 brush strokes per minute that would help you remove the harmful plaque that poses a danger to your health. It has three different brushing modes, normal, soft, and pulse. The soft mode can be used for sensitive teeth while pulse mode can be used for gum massage.
6Oral-B Deep Sweep
It is a technologically advanced toothbrush. It combines both the features of a manual one and the triple zone cleaning. There are five modes, Daily Clean, Deep Clean, Sensitive, Whitening and Massage. It produces 40,000 pulsations and 8,800 sweeps per minute.
5Waterpik Sensonic
It proved its effectiveness in removing plaque and improving gum health. It has a wonderful head design and end-rounded bristles that would help you have a good smile. It has ergonomic handle, three unique brush heads and 2-minute brushing timer.
4Philips DiamondClean
It is one of the advanced toothbrushes that proved effective than manual ones. You can use it to whiten your teeth in only one week. It has five cleaning modes, such as Gum Care, Polish, and White. It has also a glass charging cup and USB charging travel case.
3Oral-B PRO 4000
It is one of the toothbrushes that proved its effectiveness. It has Pressure sensor that would stop if brushing pressure went beyond a certain limit. It produces a short stutter every 30 seconds and a longer one after 2 minutes. It has four 4 modes including, Daily Clean, Sensitive, Whitening and Deep Clean.
2Sonicare FlexCare Plus
It provides you cleaning between the teeth and along the gum in just two weeks. It has 2-minute timer that would help you get a good brushing experience. It produces up to 31,000 strokes per minute. It has five modes including Clean, Sensitive, Massage and 2 Routines, Max Care and GoCare.
1Oral-B Professional Care SmartSeries 5000
It has Hard brushing alert that helps you protect yourself from hard brushing. It is considered one of the compact models, which makes it suitable for travel. It has Wireless SmartGuide that provides feedback while brushing. It pulsates , oscillates and rotates.
Now it is easy for you to choose one of these magnificent toothbrushes that would protect you from diseases and improves your wellbeing.