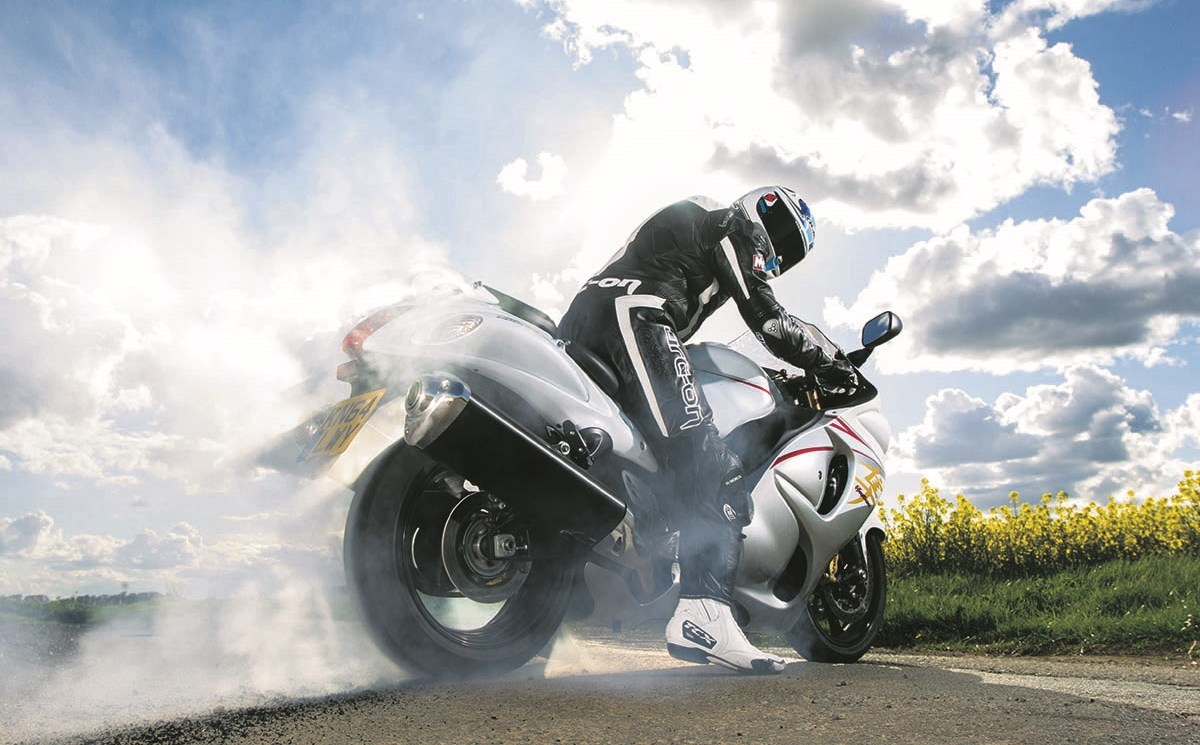 It is really an exciting and interesting thing to own a motorcycle, but it is not easy to take care of it to keep it healthy. Whether you ride your motorcycle for travelling, racing, or any other purpose, you have to know that it will never stay perfect as you want, even if you treat it carefully. At some point, you will need to upgrade or replace some parts on your motorcycle to increase its performance and make it faster or to change its look to be better and catchier. In order to get the fascinating results you want, you have to know the parts that your motorcycle needs and how to select those parts. By taking a look at the following top 10 best-selling motorcycle parts, you will know the parts that you need the most for your motorcycle and the best parts that you can select to keep your motorcycle healthy on the road.
Before reading more about the top 10 best-selling motorcycle parts presented here, you should know how to get the essential parts you need for your motorcycle. There are too many online stores that offer motorcycle parts at reasonable prices to make it easy for motorcyclists to quickly get what they are looking for. You have to find a reliable motorcycle parts store to purchase the parts you need. The online store you select should also present a wide variety of products that suit different motorcycle brands. Offering BMW motorcycle parts, Honda bike parts, and other motorcycle parts for top brands can help you easily find what fits your motorcycle's model and riding needs without having to waste a long time or exert any effort. Here are the top 10 best-selling motorcycle parts to decide what you will purchase for customizing your bike and making it more exciting.
1 Motorcycle Spark Plugs
In spite of their small size, they are highly essential for you to go as they emit an electric spark that allows your motorcycle to move. Today's spark plugs are better and have the ability to last longer. However, you need to perform a check on your spark plug every 3000 km and carrying a spare can help you avoid any surprises and keep moving. Spark plugs are designed in different ways and they do not have the same technical characteristics to suit various types of engines. For this reason, you have to read the manufacturer's manual or recommendations catalog before the application of any new spark plug.
There are several spark plug brands to choose from, but those spark plugs created by NGK are known to be the best-selling spark plugs. NGK is the largest manufacturer of spark plugs in the whole world and it is known for its high-quality products. It was established in 1936 and is headquartered in Nagoya, Japan. NGK spark plugs as well as Yamaha motorcycle parts are used by many famous motorcycle brands which makes NGK the largest OEM spark plug manufacturer worldwide.
2 Motorcycle Batteries
They provide your motorcycle with the needed power to stay alive. They are available in a wide variety of sizes, types, styles, and shapes to suit different machines and needs. The most important types of motorcycle batteries include basic lead acid batteries, Absorbed Glass Mat batteries, factory-sealed gel batteries, and lithium batteries which are the smallest and lightest batteries. Your motorcycle's model and riding needs are the most important factors that you have to consider when you decide the best and most appropriate battery.
The most famous names in the field of manufacturing motorcycle batteries are Yuasa, Shorai, Ballistic Performance Components, Power Source, BikeMaster, Western Power Sports, Antigravity, and ExpertPower. Some of the best-selling motorcycle batteries are manufactured by ExpertPower. ExpertPower is an American supplier of VRLA / AGM batteries and it was established in 1987. "ExpertPower 12V 7 Amp EXP1270 Rechargeable Lead Acid Battery" and "ExpertPower EXP1250-2 12V 5Ah Home Alarm Battery with F1 Terminals, 2 Pack" are the most trusted and highest reviewed sealed lead acid batteries you can find. YUASA YTX14-BS Maintenance Free Battery is another best-selling motorcycle battery presented by Yuasa.
3 Motorcycle Air Filters
A mixture of clean air and fuel is essential for your motorcycle's engine to run properly. To provide your motorcycle with fresh air, protect your engine from dirt and any other foreign particles, enjoy a great ride, optimize the performance of your motorcycle, and run at high speed, you need good air filters. The best-selling motorcycle air filters are "New ZY 39mm Air Filter Gy6 Moped Scooter Atv Dirt Bike Motorcycle 50cc 110cc 125cc 150cc 200cc" and "K&N HD-0800 Harley Davidson High Performance Replacement Air Filter ".
4 Motorcycle Oil Filters
Changing your motorcycle oil filter and using clean oil can help you protect your engine and avoid future maintenance or at least reduce it. Selecting a high-quality oil filter, that has the ability to handle various types of oils, for your motorcycle means getting great levels of filtration and allowing the engine to smoothly run without problems. K&N is one of the most famous names in the field of manufacturing air and oil filters. It presents "K&N KN-204 Motorcycle/Powersports High Performance Oil Filter" which is the best-selling oil filter in addition to other oil filters from which you can select what suits your motorcycle.
5 Motorcycle Tires
Motorcycle tires are the first parts to be affected by long rides and the way you treat your motorcycle while running on the road. The result is that the center of the tires wears down and you will find yourself unable to control your motorcycle properly. For that reason, you have to frequently check your motorcycle tires and purchase new ones if you find that those worn tires can affect your safety on the road. Try to select motorcycle tires that match each other, satisfy your riding needs, and suit your motorcycle's model. The best-selling motorcycle tires are presented by Michelin, Dunlop, Kenda, Bridgestone, Shinko, and Carlisle.
6 Motorcycle Chains
Motorcycle chains are among the most common parts that quickly get damaged and need to be replaced. In order to save money and help your motorcycle chains last longer, you need to regularly perform a check on them and you also have to lubricate them properly after every long ride or after filling the gas tank. You may need to replace your motorcycle chain every 15000-25000 miles or more depending on how you use your motorcycle. The best-selling motorcycle chains are manufactured by RK Racing Chain, D.I.D., Renthal, JT Sprockets, and BikeMaster.
7 Motorcycle Brake Pads
Brake pads are among the most important parts you have on your motorcycle as they allow you to stop when you need this. For this reason, you have to check your brake pads regularly before every ride. To keep yourself safe on the road, you have to replace your brake pads when they become worn. Try to use high-quality brake pads in order not to cause damage to your rotors. Brake pads are available in different types as there are semi-sintered brake pads, ceramic brake pads, and organic brake pads. The best-selling brake pads, from which you can select what suits your motorcycle and riding style, are EBC brake pads by EBC Brakes, which is a leader in the brake market.
8 Motorcycle Foot Pegs
Foot pegs are used for different purposes. They help you to retain control and keep balance while riding your motorcycle. They can also be used as catchy decorative pieces for increasing the beauty of your motorcycle. Motorcycle foot pegs are created in different designs and materials to help you find what suits your taste and makes you completely comfortable while riding. Krator, IMS, Biltwell, and Kuryakyn are the most famous names and manufacture the best-selling motorcycle foot pegs.
9 Motorcycle Exhaust Pipes
Exhaust pipes are among the most replaced parts on motorcycles. They are also the best multifunctional parts you can use. Motorcyclists replace their exhaust pipes for different reasons. A new exhaust pipe can improve the performance, sound to be louder or quieter, and weight of your motorcycle. It can increase power and speed for a great ride. Replacing exhaust pipes can also transform the appearance of the motorcycle to be catchier and more impressive especially if it is old. Vance & Hines, FMF, Cobra, and DG Performance come to produce the catchiest and best-selling exhaust pipes.
10 Motorcycle Mirrors
Motorcycle mirrors are responsible for your safety on the road. They help you see the surroundings and reflect what is behind you to avoid having accidents. In addition to keeping you safe, mirrors can be used for accessorizing your motorcycle as they are created in different fascinating designs to make your motorcycle more exciting. Bikemaster, Krator, Kolpin, and Biker's Choice are the manufacturers of the best-selling motorcycle mirrors.