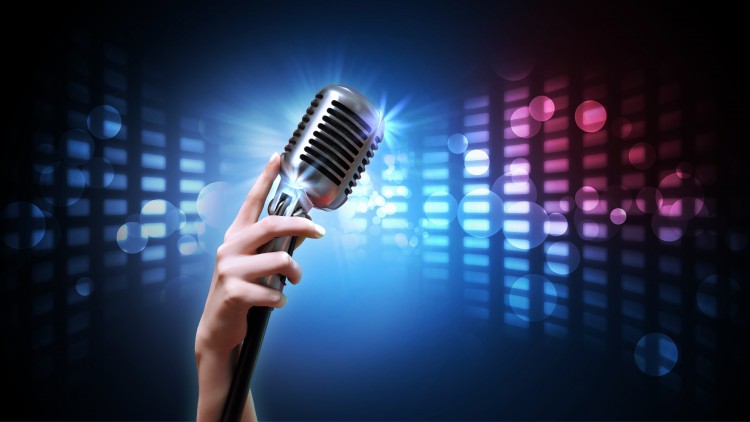 Do you dream of becoming a great singer? Do you want to sing with better voice without tension? Do you find it difficult to control your voice and need more power to sing with confidence? You have to practice for hours and hours because simply practice makes perfect, however singing lessons and courses are still important to solve your problem and show you the right way. It is not difficult to find those singing lessons and courses for beginners, but the problem is that vocal training is really frustrating and you do not quickly get the results that you want which leads to giving up early. In order to get the training that you need, you have to look for the best vocal coach who can provide you with the needed knowledge and singing techniques that are essential for you to become a good singer. If you are still a beginner or have little experience and want to improve the quality of your vocal performance to become a great singer, keep reading the following top 10 singing lessons & courses for beginners.
10
Susan Dunstan Voice Lessons
Susan Dunstan is a professional singer and vocal coach who runs her own studio "Beaches Voice Studio" in Toronto and another one in the Northumberland Area. She teaches all students starting from children, youth and those who want to learn how to sing to just have fun to other students in the professional world of music such as those in rock and alternative bands, hard core scream singers and students auditioning for Canadian and American Idol and professional Musical Theatre jobs. She helps you to learn the fundamentals of singing, how to place notes and control your breath, the right techniques of belting which is her specialty and all genres of singing from classical and legit to modern. The lessons are $70 per hour and $40 per half hour.
9
Voice Yourself Singing Lessons
Voice Yourself Singing Lessons is owned by Valerie Bastien who is a musician, vocal coach and teacher. She has over 10 years' experience working as a teacher in Toronto and on Skype as well. Her passion for music motivates her to help her students free their voice from tension, develop a pure tone, find their natural dynamic singing voice and maintain it. Her breakthrough techniques will allow you to improve your voice and take your singing to the next level. She also helps her students of all ages and styles to achieve their full vocal potential. She offers a free vocal assessment, in-person lessons from her home in Toronto and online sessions.
8
Allegro Music
Allegro Music is one of the most experienced music schools that can be found in Toronto, Canada. It provides its students with private lessons to allow them to get one-on-one attention. The different music lessons that are offered by Allegro Music are customized to suit the interests and abilities of each student. All the students, starting from beginners to advanced students, can enjoy learning music and taking lessons at fully-equipped teaching studios. No taxes or fees are required for registration and you can start taking your lessons at any time you want during the year. The fees per half-hour lesson start at $27.
7
Singer's Edge
Singer's Edge is known as one of the best music schools in Toronto. It offers singing lessons, piano lessons, guitar lessons, private lessons, group classes and live performances to help students gain performing experience. It allows beginners through its breakthrough system, unique programs and method to learn singing in a supportive, professional and friendly environment. There are many things that you can expect in your first lesson such as brief assessment exercise, discussing your interests, skills and goals, learning how to sing songs correctly with your style and more.
6
City Academy Singing Lessons
The singing course that is especially presented to beginners by City Academy, a leading singing school in London, provides them with an excellent foundation. It is also perfect for those students with some basic vocal training and want to gain more in-depth knowledge to take their singing to the next level. This course allows you to learn how to control your voice and sing in harmony, helps you to gain confidence through practical exercises and shows you how to achieve a good quality vocal performance. All what you need to do is to practice and enjoy singing without worrying about anything else even being nervous while singing because this course focuses on singing as a group.
5
LCCM Singing Course – Vocal Experience Music Course
The Vocal Experience Music Course is an evening course that does not require any prior experience to apply. It helps you to develop and improve your voice through specific vocal technique exercises, allows you to sing with more control and power, provides you with the chance of receiving constructive feedback and individual attention on your voice, shows you how to perform and deliver a song and how to learn and remember lyrics and it also helps you to learn the fundamental principles of singing, basic vocal anatomy and voice production, basic microphone technique and stage presence.
4
Hear & Play Vocal Mastery System
Hear & Play Vocal Mastery System allows you with the help of Nena Lockhart, who is a singer, songwriter, musician, producer and arranger, to eliminate vocal strain, expand vocal range, sing in any key you want like a professional, develop great technique and healthy habits, hit high notes, feel comfortable while singing, use falsetto stylistically and strategically, stand properly, develop a sense of unpredictability, learn the secrets used by pros and the mistakes made by singers, strengthen vocal control, use arpeggios, runs and riffs, double wind capacity and build up strength and endurance through several techniques and exercises that you can practice regularly. The Vocal Mastery 10-Disc Audio Training System comes for $125 as a single payment with a 365-Day Money-Back Guarantee.
3
Brett Manning's Singing Success 360
SS360™ is one of the best and most comprehensive vocal training programs online. It is presented by Brett Manning who is a professional vocal coach. SS360™ is a step-by-step training program that presents to you the most effective singing lessons and shows you what to do every day. It teaches you the same techniques, scales and exercises Brett teaches in private lessons. It is perfect for both beginners and professional singers since it helps you to improve tone, eliminate strain, correct pitch, fast-track vocal development, increase range by a full octave, get the power that you need to sing with confidence and sing any song you want in any key and style you like. In just a few days, you will learn how to train your vocal cords and start using them properly. You can buy SS360™ for $247 with a 6-Month Money-Back Guarantee.
2
Singorama 2.0
Singorama 2.0 is one of the most popular singing courses online and it is a perfect guide for all of those who want to be great singers. The experienced vocal coach and singer Melanie Alexander is the developer of this system that is considered to be useful to both beginners and advanced singers. With Singorama 2.0, you will get your voice transformed in just a week as you will learn how to use your vocal cords properly, extend your vocal range, gain more confidence and power, strengthen your voice, gain vocal agility, hit high notes, train vocals and ears for perfect pitch, overcome all vocal barriers and performance anxiety, develop a beautiful tone and perfect bridged vocalization through simple and breakthrough singing methods, techniques and exercises that require dedicating just 15 minutes a day. Singorama 2.0 is presented to you for only $47 with a 60-Day Money-Back Guarantee.
1
Superior Singing Method
There is just one breakthrough method that can help you to improve your singing ability and this method is "The Superior Singing Method" by vocal instructor Aaron Anastasi. The Superior Singing Method is a personal vocal training system that can be used by both beginners and professional singers in addition to recording artists. It allows its users to improve their singing voice, sing with more vocal control and freedom, maximize their vocal range, quickly improve their pitch through specific vocal exercises, techniques and tricks, sing with full, smooth and rich tone, eliminate tension and increase vocal power, develop precise vocal agility, develop their mix voice and learn advanced singing techniques which help them to take their voice to new levels. With over 50 step-by-step singing lesson videos, 31 dynamic vocal exercise audios and daily vocal exercise routines, you will surely take your singing to a high level. For just $97, you can get the SSM system with a 60-Day Money-Back Guarantee.