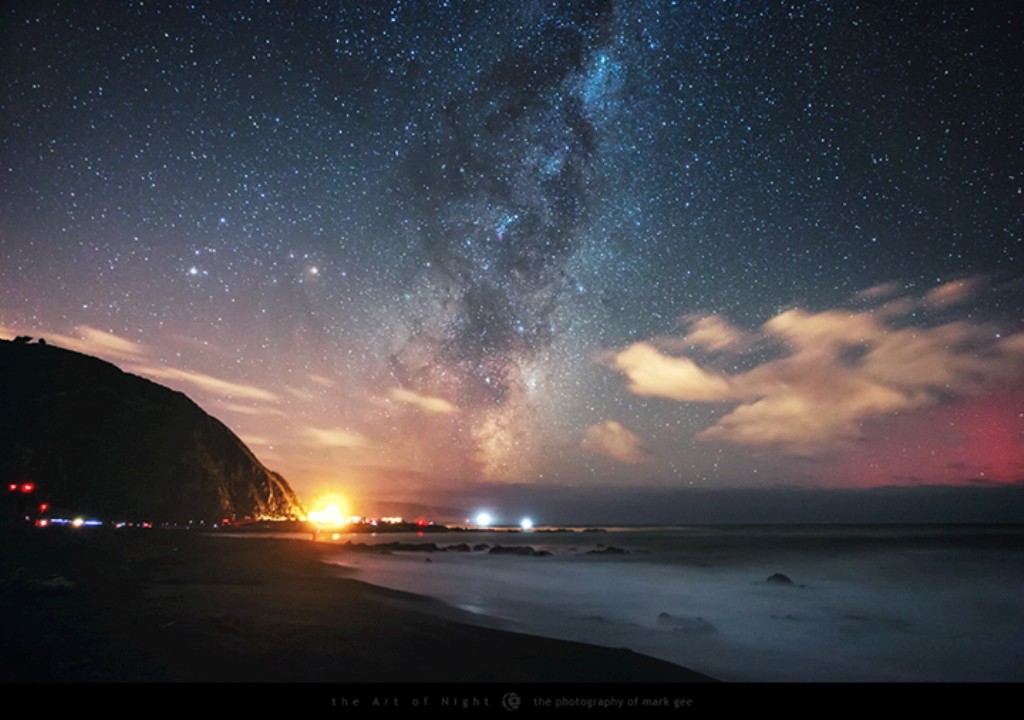 The sky that we usually see and is considered to be an ordinary thing is in fact full of many wonders and secrets that need to be revealed but how to do this? Discovering more about the secrets that are hidden in the sky is costly and requires spending a long time trying to see the invisible objects and observe the changes that take place in front of your eyes using special equipment. The question is how to record all what you see and the amazing beauty of the invisible objects that can be found in the sky to enjoy watching them whenever you want? It is the role of best astrophotographers who come to dazzle us with the photos that they capture and are considered by many people to be unbelievable because of the stunning beauty that can be found in them.
Patience is highly essential for capturing exceptional photographs as you have to keep looking at the sky with your eyes wide open waiting for the right and most exciting moments to capture. The astrophotographers are always there to watch the sky and capture photographs of what they see and the changes that take place there. If you are really interested in discovering more about astrophotography, take a look at the following top 10 best astrophotographers in the world with being based on their experience and creativity.
Arild Heitmann is a landscape photographer whose favorite time to capture his photographs is winter. He specializes in capturing photographs of the mountains, seascapes, rivers, waterfalls and aurora borealis. His work has been published in several magazines and other stuff that requires landscape photographs such as postcards and calendars.
According to Arild Heitmann, the best time to watch auroras and photograph them is from September to April as the weather becomes colder and the sky is clearer.
Luc Perrot travels to different countries all over the world for the sake of capturing his photographs. He specializes in photographing eruptions, volcanoes and day and night landscapes. He has the ability to know in advance what will happen in the sky, to discover more about the evolution of it and predict other changes such as the location of the planets thanks to using specialized software.
His goal is to discover more secrets about the sky and the solar system in order to reveal this through his photos.
8

Troy Casswell – Astrophotographer in Australia
Troy Casswell is a nature, landscape and astrophotographer who specializes in capturing landscape, surf, nightscape and astro photographs. He is the owner of Elements Imaging and started his career as a landscape photographer in 2005.
He captures his amazing photographs through paying attention to light, tide, wind, swell and cloud. He visits different parts of Australia looking for the perfect landscapes to capture and waits for photographing the right moments especially those that last for just a few minutes.
7

Colin Legg – Astrophotographer in Australia
Colin Legg is a geologist and photographer who enjoys photographing the night sky and the stunning landscapes with their breathtaking beauty. He has been capturing photographs for over three years and his love for rocks, landscapes and night sky is responsible for encouraging him to capture amazing photographs of what he loves for the sake of immortalizing it in time and space to enjoy it and allow others to discover more about the stunning natural beauty around them.
Julie Fletcher is a nature, landscape and commercial photographer who travels from one place to another looking for those new and unique locations to capture her stunning nature and landscape photographs. She freely captures her photographs the way she wants without paying more attention to whether they will be sold or not. She cares more about people and whether they will appreciate her work or not and this is why she tries to capture unique and impressive photos. Her advice to other photographers is not to give up because there are many hardships and challenges that they will face.
David Lane is a creative astrophotographer who specializes in capturing photographs of the night skies. He is the owner of Dave Lane Astrophotography and uses his website to celebrate the stunning beauty of the night skies through his amazing photos.
Through taking a look at David Lane's deep space shots and milky way images, you can certainly enjoy the beauty of the night sky and all the wonders that can be found in it but are invisible to the human eyes.
Brad Goldpaint's passion for the night sky and wilderness travel is responsible for the catchy and amazing photos that he captures. He specializes in capturing photographs of the night sky, mountains, deserts and landscapes hoping to inspire others.
He started his career working for a firm as an architect and then decided to be a photographer after the sudden death of his mother. For Brad Goldpaint, architecture and photography are similar to each other. He tries to create unique photos through going to the deep wilderness and those places that have not been visited before.
Tommy Eliassen is a landscape and astrophotographer who specializes in photographing the night sky, auroras and landscapes with their fascinating beauty. His photographs allow you to enjoy the stunning beauty of nature whether it is on land or in the sky.
His work has been published in several magazines, newspapers and other various media sources all over the world such as National Geographic, NBC, BBC, FOX, Huffington Post, The Daily Mail, The Telegraph and more to show his creativity in capturing his amazing photographs.
Mark Gee is an award winning photographer who specializes in capturing astrophotographs and works as a digital visual effects artist as well. Most of his photographs are inspired by the stunning landscapes in New Zealand. He always tries to improve the quality of his photographs through developing his photography skills. He started in the past few years to focus more on astrophotography and goes to those places with the darkest and remotest skies to capture his photographs.
His stunning images are a combination of the beauty of the night sky and the breathtaking landscapes in New Zealand. This creative work has made Mark Gee one of the most famous and best astrophotographers in the whole world and has allowed him to receive several awards.
Justin Ng is a professional and award winning astrophotographer who also works as a writer / content contributor at Space.com. He started his career in the field of photography in 2010 as a wedding photographer. He also specializes in sports and events photography, timelapse photography and of course astrophotography making this photographer one of the most professional and famous Best Astrophotographers, not just in Singapore but in the whole world.
Justin Ng's work has been published in various media sources which are internationally famous such as National Geographic, CNN, BBC, EarthSky, Space.com, Yahoo!, New York Daily News, The Guardian, Time Magazine, Huffington Post, The Washington Post and more.
What do you think of these astrophotographs?
Have you ever photographed something like this before?