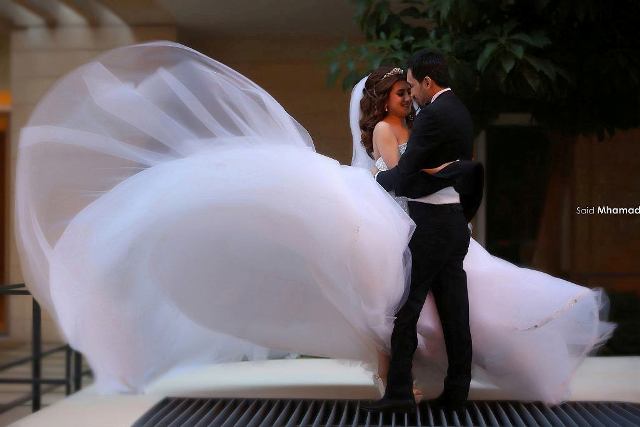 Photography
Top 10 Best Wedding Photographers in the World in 2022
Living a satisfactory life which is completely happy is one of the impossibilities that can be found on this planet. For this reason, we always try to record these happy moments that rarely come in our life. Taking photographs is one of the oldest and easiest ways to immortalize the happiest moments that we live and will never come back again. We try to remember these moments throughout the rest of our lives and protect them from being lost or forgotten over time. Celebrating happy occasions such as a wedding requires choosing a professional wedding photographer for capturing photos of the best moments that usually come just once in our life.
We spend a lot of money for making the wedding day the best and happiest day not just for us but for all of those who share these moments with us and this is why we have to make these moments memorable forever and for the coming generations through choosing a professional photographer. It may cost you more money, but do not forget that "You Get What You Pay For". Here is a quick glance at the top 10 best wedding photographers in the world to select one of them for immortalizing your wedding day.
10 Sofie & Paul – United Kingdom 
They are a husband and wife team who work with each other to present Amorphia Photography. They have more than 10 years' experience and are known for their unique and modern styles. They use Nikon cameras and lenses and Profoto lighting for shooting their memorable images at weddings. Their work is based between the United Kingdom and Cyprus and they can also travel throughout Europe.
9 John Michael Cooper – Nevada, United States 
If you are looking for capturing unique, fictional, non-traditional and impressive photos of your wedding, then this photographer is the one whom you want. John Michael Cooper presents his work in an unprecedented way and creates a new style of photography which is conceptual and focuses more on dark romance. John's wedding photographs are completely different from what we used to see. Sometimes, you will feel that these photos are crazy because of the unusual and creative ideas that they present. You have to know that after taking photos by John Michael Cooper, you will need to trash your wedding dress.
8 Emin Kuliyev – United States 
Emin is a wedding photojournalist who specializes in documenting weddings and has more than 8 years' experience in wedding photography. He is known for capturing unique photos and this is why they have been published in the After Capture, Phot' Art International, Digital Photo, Popular Photography and Brides New York. Emin received several awards and titles such as being named as the Wedding Photographer of the Year in 2008 by AGWPJA and the Wedding Photojournalist of the Year in 2011 by WPJA.
He is one of those few photographers who love their work and this is why he presents creative work. He received many awards and was given several titles such as the Photographer of the Quarter in summer 2009 by ISPWP, listed among The Best of the Best by Junebug Weddings for three years in 2009, 2010 and 2013, selected as one of the top 5 wedding photographers in the world by the Italian magazine "Just Married" in addition to other international awards by WPJA.
His work is based in Italy and was started in 1973 when he was still 15 years old which gives him more than 20 years' experience in the field of wedding photography. Luigi Rota does not just work as a wedding photographer since he also works as a fashion and ADV photographer for famous fashion brands and well-known ADV agencies. He was given different awards and titles such as the Italian title "QIP" Qualified Italian Photographer, the European title "QEP" Qualified European Photographer and too many other awards in the past years.
He is a destination wedding photographer and has more than 10 years' experience working as a documentary photographer. He was given many awards and listed among the world's best photographers by different famous magazines and in many years such as receiving the WPJA Photographer of the Year award in 2008, was listed as one of the top 5 best photographers of the year in 2010 by the Italian wedding magazine "Just Married" and other awards including Fearless awards, Junebug awards and ISPWP Awards.
4 Said Mhamad Photography – Lebanon
He is one of the most famous wedding photographers not just in Lebanon but in different surrounding countries. He is known for his unique style of photography and this is why he is sought after by many people especially the couples who want to immortalize their happy moments in the form of unique and impressive photos captured by this photographer.
3 Allister Freeman – United Kingdom 
Allister Freeman is a documentary and reportage wedding photographer who presents to customers throughout Europe and the United Kingdom a unique reportage style of wedding photography. Allister was listed by Professional Photographer Magazine as one of the Top 10 Winter Wedding Photographer.
2 Chris + Lynn – Mexico 
They are an Emmy-award winning team that consists of a husband and wife and is known for its cinematic style of photography. They are destination wedding photographers and having photojournalist talent and bold artistic vision has allowed them to be widely recognized and to cover many weddings in different countries around the world.
He established his business in 1993 with his wife Sarah and he has more than 20 years' experience covering more than 1500 weddings. He covers several weddings nationally and internationally with his wife Sarah and covering these weddings is not limited to a specific group of people as it includes those ordinary people and other celebrities from around the world. Jeff is the ambassador of Canon and he educates many wedding photographers from different countries around the world every year.
Jeff received many awards and was ranked on different lists such as being selected by Professional Photographer magazine as one of the top 100 photographers of all time, chosen by American Photo magazine as one of the top 10 best wedding photographers in the world, listed as one of the top 5 wedding photographers in the world by the BBC in addition to other 170 national and international awards and titles by the Italian magazine "Just Married", Professional Photographer, Best of Wedding Photography, You & Your Wedding Magazine and more.
"Immortalize your wedding through choosing a professional wedding photographer"
"Wishing you the best on your wedding day"