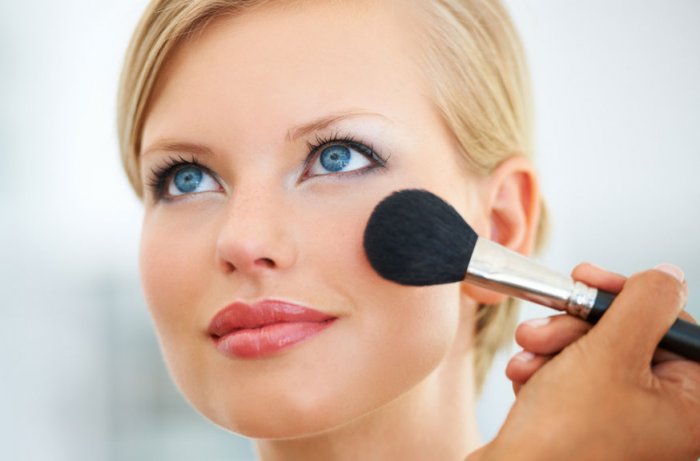 Lifestyle
Top Makeup Tips for Getting Best Pictures
As you look at your yearbook, Instagram and selfie pictures, you might have noticed one common trend; what the camera picks up is not always the same as what is going on in reality. This statement is true in many situations, but the focus here is on makeup, which sometimes does not play along the same lines with a camera lens. Changing your entire makeup application process is not what this article is about, but to reveal some subtle elements that you can include in your routine for the best on-camera effects.
Largely, the makeup you apply in photos is dependent on the lighting – soft, even lighting is the most flattering. On the other hand, hard or flash direct lighting tends to wash you out slightly. While you cannot control the surrounding light sources, here are a few professional tips that will befriend any lens, regardless of the current lighting situation!
Matte-Love Should be Your Mantra
In general, semi-matte skin produces the best results when it comes to photography. The skin is not overly shiny, while it does not look unrealistic and flat either. Mix textures to create great eyes; for example, layer your matte shade using an under metallic one for that duo-chrome effect in photography to complete your outfit such as the new arrivals dancewear or the haute couture dress.
Bronze and Brighten Up
The camera flash creates a burst of light that is likely to wash out your complexion. If you know that there will be flash photography, use brighter colors instead. As the camera flash lights up, it diminishes the subtle blush tones.
Use the bronzer to add warmth to your face. This will help counteract the washout effects created by flash photography.
Draw a Line
Lip liners may look overly harsh in photos, but you can counteract this by using lip pencils that match your mouth's natural tone. This gives you an opportunity to fudge your lip's shape a bit; enhancing the outermost edges and making lips look pouty and full. Use a lip-tone pencil no matter the color of your lip product, from the barely-there lips to the bold red – using a single shade regardless of the lipstick color is actually more modern.
The Lighter the Better
Photography has a tendency of noticing your base makeup's smoothness. To achieve seamless foundation from your face to neck, just dial everything back. Use a light foundation formula only when it is required.
Start with your face's center where redness is most likely to occur most. As you do this, blend over your nose's tip, surround the nostrils, tip of the chin and any breakouts on the cheeks that are ruddy. Keeping your foundation minimal also means that you will be able to wear it more comfortably removing any visible demarcation lines in the process.
Avoid 100% Silica Powders
Have you ever noticed that there are powders that are virtually invisible in a mirror but are very noticeable on camera? Well, it is an effect of silica, an ingredient found in some powders and tends to flash out and appear as white on camera. This effect explains what happened in Taylor Swift's makeup mishap.
Powders with silica as the main ingredient can be enticing because of their rich and beautiful feel to the touch, but also flash out white. To eliminate this excess shine in your photos, go for a light dusting of loose powder with low silica content, and it will set your makeup while keeping you shine-free in your photos.
The final cool trick is creating an ombre effect on your brows. You can do this by having a single shade darker at the brow's tail end, and keeping two-thirds of it lighter. This will help define your brows without looking like you had put too much effort into it.