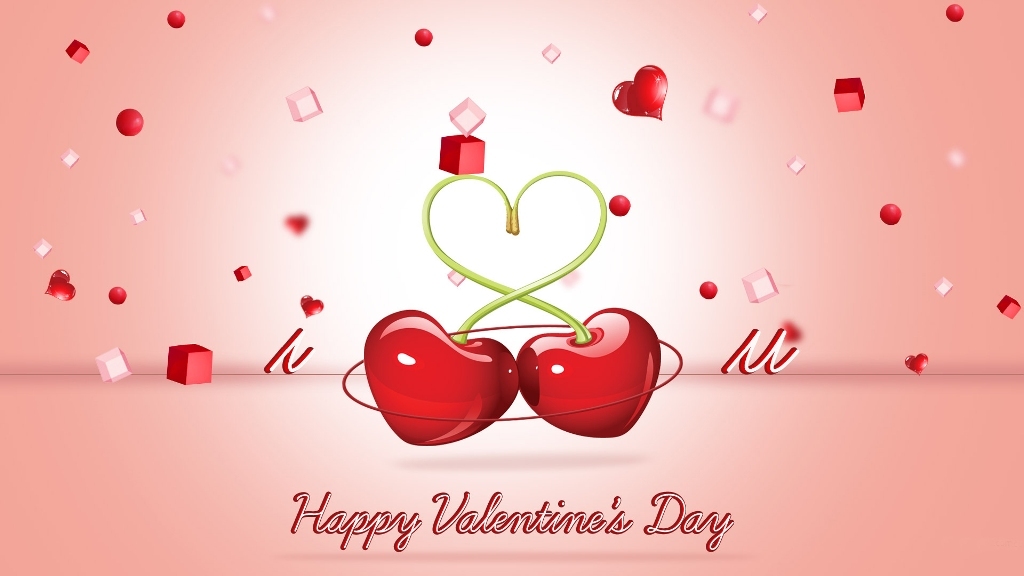 Valentine's Day is the ♥Day of Lovers♥ and this is why it is considered to be one of the happiest and most special days in the whole world. It is celebrated just once a year in almost all the countries around the world. The date of celebrating Valentine's Day is not the same in all countries, but in the United States it is known to be celebrated on February 14 every year. The red color comes to dominate everything on this special day as it can be found in flowers, greeting cards, gift boxes, stuffed toys, balloons and more items that are usually used for celebrating this day. Most of the lovers wait for this day to enjoy celebrating it with each other. In fact, there is no relationship which is completely perfect and this is why we have to make use of this great chance to improve our relationships with our partners whom we truly love. So, what do you think of celebrating Valentine's Day in this year in a new way? There is no need to purchase an expensive gift to prove to your beloved that you truly love him/her. There are simple and creative ideas that can allow you to make your beloved feel special. Here are top 10 Valentine's Day creative ideas to enjoy celebrating this day with your beloved in a new way.
10
Write all what you love about your beloved
Write in a mini book all the things that you like about your beloved, the reasons that make you love him\her and the good memories that you shared with each other in the past years. This is not tiring and you will not need to exert a huge effort to simply write what attracts you in your beloved. Although this is very simple, it is truly effective and will impress your partner.
9
Prepare special food for the special person
Do you know how to cook? If it is yes, then this is great. You can make use of your ability to prepare some delicious types of food to impress and please your partner on this special day. Choose what your beloved likes to eat and try to cook it on such a special day to surprise him. Do not forget to use candles while having dinner with your partner to create a romantic atmosphere that makes this day memorable.
8
Go for a candle light dinner at a romantic place
If you do not have the ability to cook some delicious types of food, do not have time or do not prefer the idea of cooking on such a day, then why do not you go with your beloved to a romantic place for having dinner? It will be a great chance for both of you to enjoy your time alone away from others to speak freely and remember all the happy moments that you lived with each other. It will be a perfect idea to surprise your beloved with a nice gift while having dinner.
7
Hide romantic messages with candy & chocolate
It is one of the most exciting and impressive ideas to be presented for Valentine's Day in this year. Bring chocolate and candy and wrap them with romantic messages to finally hide them in what your beloved usually uses such as the jacket, coat, handbag, office bag, hat and any other thing your partner uses every day. Such a romantic and creative idea will make your beloved feel special and important to you.
6
Write a romantic letter or poem
Try to be more romantic and express your feelings through writing a romantic letter or poem. It may be difficult for you to express your feelings through using words. In order to solve this problem, you can make use of the romantic letters and poems that are available online on different websites. Such letters or poems can inspire you to write your own letter or poem for your beloved. Try to mention all the good things that you love about your partner.
5
Go to the place where you first met
Valentine's Day is a good chance for you and your partner to recall all the happy moments that you lived with each other especially when you met for the first time. Going to the place where you first met will be the best idea to help you remember all the good memories. Do not forget to bring a precious and nice gift with you on such a romantic day to present it to your beloved.
4
Create a heart-shaped gift
Nothing is better than presenting a personalized gift that is especially created for your beloved. But how to get this personalized gift that can make your beloved feel special and so important to you? There are too many ideas from which you can choose what you like to get inspired and start creating your romantic gift on your own. You can create a heart-shaped pillow, soap, gift box, candle or any other thing that you can make on your own and take the shape of the heart.
3
Use a washable marker or lipstick for expressing your feelings
Do you find it difficult to express your feelings through using words? Do you want to impress your beloved in a unique way that is really simple? Using a washable marker is the only solution to your problem. All what you need to write with the washable marker is just "I LOVE YOU". These simple and effective words can be easily written at any place you like such as the mirror you have in the bedroom or bathroom, car glass or shower tiles.
2
Write "I Love You" on snow
If there is snow outside your home, then this is a good chance for you to say I Love You. Draw a big heart and write I LOVE YOU on snow inside the heart or outside it. You can use red flowers or simply food coloring to make your work stunning and to impress your beloved on such a romantic day. If there is a beach, then you can also do the same on sand.
1
Create love yarn letters or a heart tree
Creating love yarn letters or heart trees is very easy and does not cost a lot of money like other gifts that are usually presented on Valentine's Day. These simple gifts are considered to be perfect for impressing your beloved and expressing your love. In addition, the love letters and the heart tree can be used as decorative pieces at your home. So, what do you think of creating these simple and amazing gifts for your beloved to feel so important to you?
♥
♥ Happy Valentine's Day ♥ 
♥