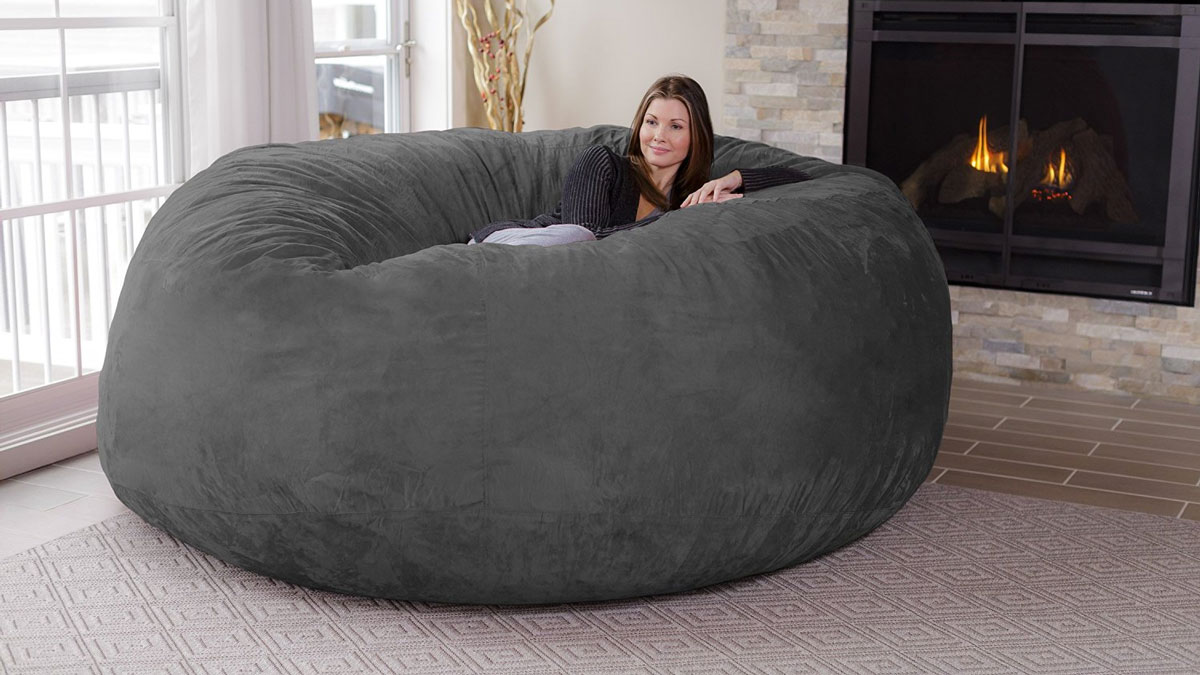 Designs
Top 10 Best Furniture Items to Enhance Your Home
Are you into the idea of regularly remodeling your home, or going to purchase new furniture and other items for your home, or are you a first-time furniture buyer? If you are any of these, this article would be the optimal choice for knowing about the furniture you can adapt at your modern home to provide the aesthetic, breathtaking and astonishing appearance.
Choosing the best furniture for all your rooms based on your interior and decor is a difficult task; though there are a lot of choices available, it's your responsibility to choose the right one that suits your taste and your place's style. The furniture you choose should reflect your unique personality.
Three Essentials to consider 
While choosing furniture, the selection may be based on different characteristics, but there are three primary and mandatory aspects, namely your home theme, the budget you are going to offer, and your taste to be considered in the peak while choosing the type of furniture. Once your choices regarding theses aspects are clear in your mind, this is the right time to think about the type of furniture you are going to get for your home to provide the classy and inspiring look.
Types of Furniture you can Adapt at Home
Make sure you are choosing the right stylish and interior based furniture for the respective room to provide the extraordinary look. Let's check out which type of furniture you can adapt for various rooms in your home to provide the astonishing appearance.
Living Room
The first thing everyone notices in your home is the living room or hall, you need to choose them with extra care as each visitor of your place will have a deeper look on it, especially the furniture.
10 Bean Bag Chairs
Among the highly preferred chairs by kids, children and youngsters, Bean bag Chairs stand first in the line especially for the comfort and stylish appearance; this is also an inexpensive furniture item that is favored to armchairs, conventional sofas, and settees. They are designed to be supple and soft so you can feel the close touch when you are sitting on them. This would be the perfect chair for any living room; you can also carry them wherever you need as they are light in weight. Bean bag Chairs are available in lots of colors and materials so that you can choose the one you love and suits your decor.
9 Sofas
I could say living room would be incomplete without a couch. Beautiful and attractive looking, comfort based sofas will improve the appearance and provide a high impact on the living room. Sofas are available in various styles, colors, and materials, most of people prefer couches for the luxurious look they add. Relax in this high end looking sofas while having conversations with your loved one, friends or family members.
8 Tables
Another important item you can adapt to your living room for the striking appearance are the tables; there are different types of tables available in the market in various styles and colors. Most of the preferred tables include Bar Tables, Ottomans, Coffee Tables, and Accents.  You need to be careful in choosing the tables for your living rooms as they can quickly affect the interior decor styles, so make sure you are purchasing the suitable one based on the style, material, and appearance of the table.
Kitchen and Dining Room
While selecting pieces of furniture for kitchen or dining room, make sure you are getting the one that is comfortable and supportive of your family members. Here is some of the furniture that can add incredible appearance to your kitchen.
7 Kitchen Helper or Learning Towers
This is one of the best additions you need in a kitchen for helping your kids or yourself to reach high places to take any items. I would say that this is the mandatory one at every kitchen to keep you safe from any falling accidents or other things while using other tools or chairs. These Learning towers are the best, and there are no chances for sliding out as they are developed to be sturdy and durable.
6 Dining Table and Chairs
Choose the best type of dining table and chair, based on the interior, so that it adds a unique presence and beauty to the dining room. The selected table and chairs need to be comfortable for you and your guests to sit and have lovely discussions. You can try out wooden chairs if you are low on budget. Otherwise, you might prefer to go for upholstered chairs as they are designed to be comfortable. Enclosing the upholstered chair with slipcover will provide a different look during seasonal touches. If you are choosing the dining chair with arms, then they can be used at various parts of the rooms for extra seating.
For Garden Area
Most of people love to spend their days outside of their homes, so you can adapt some chairs at your garden area, near to a swimming pool or other outdoor yards for a stupendous appearance outside the home.
5 Swing Chair
Spending the chill morning, evening or night out of your home in a hammock swing chair will make you feel high, this is one of the eco-friendly solutions you can adapt at your home outdoors. Choose the one based on your favored style, color, and taste to enhance your outdoor home look. These hammock chairs are not only developed to be comfortable but also have a huge number of health benefits like improving your metabolism, immune system, rejuvenating your memory, brain, etc. Even babies love to sleep on them as they provide the feel of a mother's hug. Most of persons prefer to go with this swing chair as they can relax and feel stress-free by swinging in them; this also helps in maintaining your body shape.
Bedroom
The bedroom is something like the private option; you need to choose furniture based on your color and choices.
4 Gorgeous Durable Bed
You are going to spend one-third of the day in your bed, so it's important that you choose the one based on the strong construction, comfort, and interior decors. Most of people go for high beds as they have the thinking of all expensive items exist and perform good, but the fact is that all expensive beds may not be the best ones.
3 Egg Shaped Chairs
The design itself is inspirational for everyone to purchase them; yeah you can adapt these chairs anywhere as they perfectly suit any room. I assure that this will act as a great addition to your bedroom for enjoyable leisure times.
Guest Room
Providing the space and unforgettable experience in your home for a close friend or family member is important. Here are some of the furniture pieces you can adapt at your guest room.
2 Bunk Beds
Guest Beds are one of the mandatory items you need to have at your home to provide privacy for your guests. There are many different type of bunk beds available for kids and guests; apart from that, this also provide a stunning appearance to your room. Most of the bunk beds come with ladders, drawers and also built up in various styles. For a classy look, choose the one that aligns with your interior decors and other requirements.
1 Luggage Rack
Choosing the luggage rack based on the interiors and other items on the room will add an extra striking look to your guest room. While it is one of the greatest things for packing or unpacking, it also Saves your bed covers from getting dirty or snagged. Nowadays luggage racks are available and handy. If you are in the midst of limited storage, this will help your guests to hold their items in their bags easily. This can be also folded for the extra support and space saving.