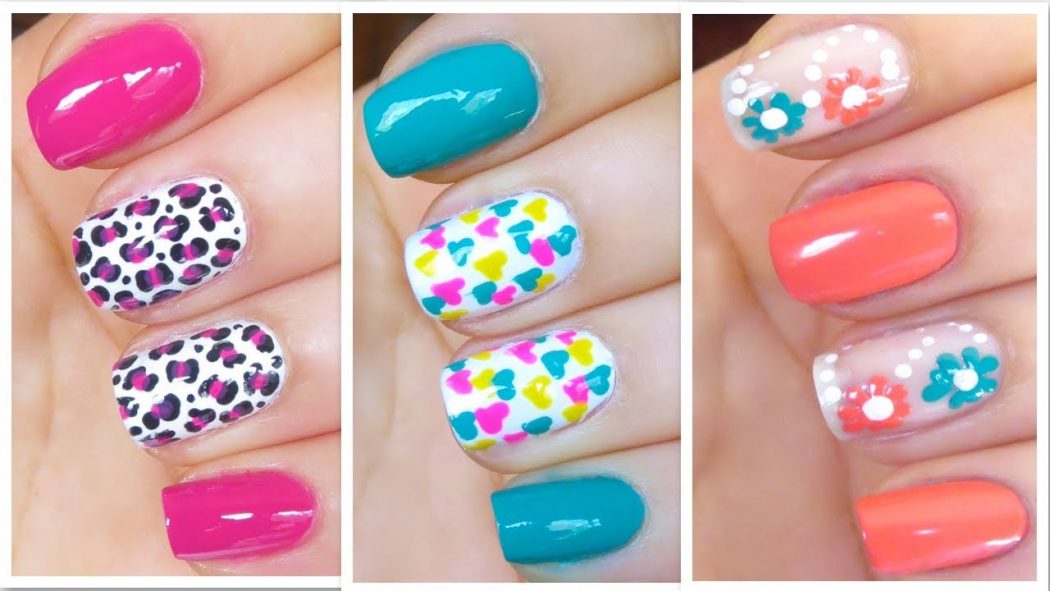 Nails, hands and feet are the most important parts of the body which depict the overall health of a person. If your nails are healthy looking and beautiful, this means that your body is also enjoying good health. Any roughness or brittleness in nails is a clear depiction of the fact that the body of a person is also enjoying good health. That is why a close attention is paid towards their health and beauty. It is due to this reason that different beauty experts have qualified in this field and provide their services, especially for this purpose. An overview of the top 10 most famous nail experts of the world is as follows:
Patricia Lima is ranked as the top most nail stylist and artist in the world. Her manicure and pedicure techniques both are followed and admired all over the world. Because of top ranked artist among nail artists and stylists, Patricia's manicure and pedicure techniques are considered the best and apparently the most expensive ones.
However, this list does not end up. There are many other names in the field of nail art and styling, and many personalities are contributing a lot in the field of manicure and pedicure. In fact maintaining the health and beauty of nails is of prime importance but before preserving the beauty, it is more important to pay attention towards their health. Keeping the nails properly hydrated is vital because only then any other application on the nails will increase their look and will make them healthy. All the nail experts also suggest this technique to increase the life of nails and to keep them healthy and shiny.
Patricia Lima Designs Examples:
Madeline Poole is the ambassador of Sally Henson's brand. She is the best manicure specialist and has done remarkable work regarding the development of various techniques in the field of manicure and pedicure. Other than doing a manicure in the best way, she also tells the best possible ways of taking pictures of your hands and feet after getting the manicure treatment. She is ranked as the second best nail artist in the world.
Madeline Poole Designs Examples:
 8 Ryanails
Ryanails is the nail expert who has given vent to new ideas and elements which can be used in performing the nail arts and can give a new look to nails and hence the hands of the bearer as well. Other than offering different nail art elements, Ryanails also offer a range of products for the care of hands and nails. These products not only make your hands and nails look younger and beautiful but also nourish them deeply by getting absorbed in the inner layers.
Ryanails Designs Examples:
Stephanie is among few nail artists and experts who has also got the credit of painting the nails of celebrities like Lorde, Miley, Taylor and many others. In fact, she is also involved in teaching the nail art classes and has developed a lot of new techniques in this art which have been helpful in making innovations and experiments.
Stephanie Designs Examples:
Jessica Washick hails all the way from New York City; she claims to be the best manicure and pedicure service provider as far as it regards to the caring of hands and feet of a person. She makes her utmost effort to convince the client that nails are among the most important parts of the body. Therefore they must not be neglected and must be attended with the same care as skin or hair. The famous hallmark statement of Jessica is that "You don't need a man, you need a manicure".
Jessica Washick Designs Examples:
5 Ongle
The nail salon and studio is situated in Ben Arous. She is also a famous nail stylist and is known for one speciality which is not among other stylists; that is the designing and making of the 3D nails. She paints and designs the look of nails in such a way that these give a very change look to hands and also match with the overall attire of the person carrying these nails.
Ongle Designs Examples:
Chelsea King is the authentic and certified nail expert and stylist who has also been certified and registered by the famous cosmetic company Revlon. There are various features and qualities of this expert which make her the most accepted and also make her stand on the 7th position in the top ten ranking of the best nail stylists. She has partnered with the company of Revlon to reach the maximum number of customer dealing and care. She is the nail expert of this brand and also the social media influencer.
Chelsea King Designs Examples:
3 Christin
Christin is among the pioneer nail stylists who have also discovered the embellishment of nails. There was no concept of the decoration of nails using stones or other such decorative elements. However she was the first one in this field who discovered and applied these items on nails and utilising temporary glue, she sticks these items on nails. This style has become the trademark of Christin and is being copied all over nowadays.
Christin Designs Examples:
Lexi Martone is a professionally trained and expert for nails and their makeover in New York. She has got a studio in the Long Island in New York; this studio is famous not only for doing the makeover of nails of other clients but for celebrities as well. In fact, Lexi is known for doing the nails makeover for celebrities in movies and also sets their nails according to their get up and characters.
Lexi Martone Designs Examples:
Leah Light is the top most nails and hands expert in New Zealand. In fact, Leah Light owns the best studio in New Zealand which provides its services regarding the nails and other services of hands and feet like manicure, pedicure, tanning and tinting. As this is the top most hands and feet care and services studio, you have first to get your appointment booked and then you can enjoy the atmosphere and services over there.
Leah Light Designs Examples: