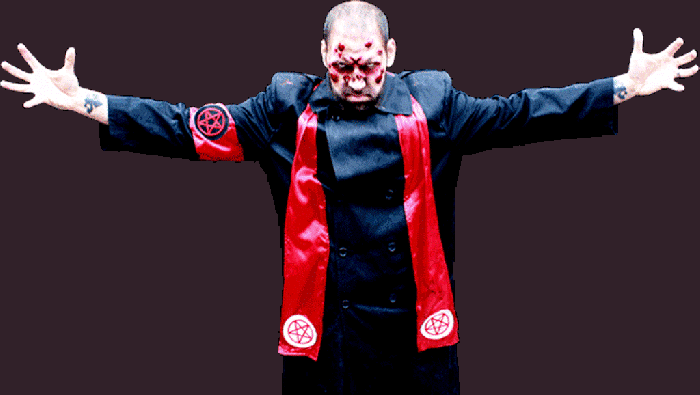 Travel
Top 10 Scariest Haunted Houses
Are you a courageous or curious person? Do you have nightmares? What happens to you when you have a nightmare? Are you bored with visiting traditional places that do not provide you with enough entertainment? Do you like thriller movies? How will you feel when you enter a haunted house?
And many other questions that you need to answer to decide whether you are going to like this topic or not. Haunted houses are considered to be among the most interesting places that attract many people to visit them and provide them with a unique experience. They are the best places for enjoying your time and for screaming of course as they are located in abandoned areas which makes them more terrifying and they also feature high technology that increases your fears. Are you ready to know what these houses are and where they are? Come on, do not feel afraid and let's see what we have here.
10. The ScareHouse, Pittsburgh, Pennsylvania
It is ranked by Travel channel as one of the scariest Halloween attractions in America. It is situated in a historic place where there was the Etna First National Bank. It features three haunted attractions which are Pittsburg Zombies, Forsaken and Creepo's Christmas in 3-D. The attractions are not recommended to those who are younger than 13 years old.
9. Ghostly Manor, Sandusky, Ohio
It is one of the top haunted houses in the United States. It has been renovated to be better than it was before through adding new rooms and more scares without increasing the prices of the tickets. It features demonic children, living dolls and other terrifying creatures. Ghostly Manor Thrill Center is open every day and is recommended to those who are 10 years old and more.
8. Fear Fair, Seymour, Indiana
It is the scariest haunted house in Indiana. It has many attractions that include Hangar 17, Cinema of Fear and Myctophobia. The level of terror is high, so it is recommended for those who are 18 years old and more.
7. EREBUS, Pontiac, Michigan
It is a four-story haunted attraction that was ranked as the largest haunted house in the world from August 2005 to September 2009 in the Guinness Book of World Records. It is the place where Dr. J. Colbert built the first functional time machine in the world in 1965 but because of a flaw in the design of the machine that wasn't corrected, he decided to disguise the time machine and convert it into a haunted attraction.
6. Howl-O-Scream, Florida, Virginia, Texas
It is an annual Halloween event that is held at three different places which are Busch Gardens Tampa Bay in Tampa Bay, Florida, Busch Gardens Williamsburg in Williamsburg, Virginia and SeaWorld San Antonio, Texas. When it becomes dark, all of these places are turned into a new world that provides you with extreme horror.
5. Frightland, Middletown, Delaware
It is ranked by Travel Channel as one of the scariest Halloween attractions in the United States. It offers eight haunted attractions including zombie prison, horror hayride, ravenwood cemetery, fear, zombie town, haunted barn, idalia manor, the attic and carnival amusements. Bringing children who are younger than 12 years old is not recommended but they are not prevented from enjoying their time like adults.
4. The Grove, Sanger, California

In a wooded forest, the Hobb's Groove features several attractions including the Hobb Home haunted house, the Hollows haunted forest and the haunted hayride into Shadow's Keep.
3. Terror on Washington St. Haunted House, Clinton, Illinois

It was ranked as one of the best haunted houses in Illinois for seven years by www.hauntedillinois.com. A deserted old building that is 53 years old has a house that consists of 18 rooms and although they are not high on technology, they offer extreme horror through their darkness, fog, damp conditions, interior detail and live actors to make you more terrified.
2. The House of Shock, New Orleans, Louisiana

It is considered as the most shocking haunted house in America. It features satanic themes, pyrotechnics, horror shows, zombie graveyard, funeral parlor, butcher house, morgue, Church of Satan in addition to real actors with fake chainsaws to follow you.
1. Terror Behind the Walls, Philadelphia, Pennsylvania

It is located in Eastern State Penitentiary which is a real former prison that looks like a castle with its high walls and is situated Fairmount, Philadelphia, Pennsylvania. The prison was abandoned in 1971 and it is believed to be really haunted. The Terror Behind the Walls is considered to be the largest haunted house in the United States.
Are you courageous enough to visit any of these places?
They will allow you to experience an unprecedented feeling
Are you ready to go?
See you there