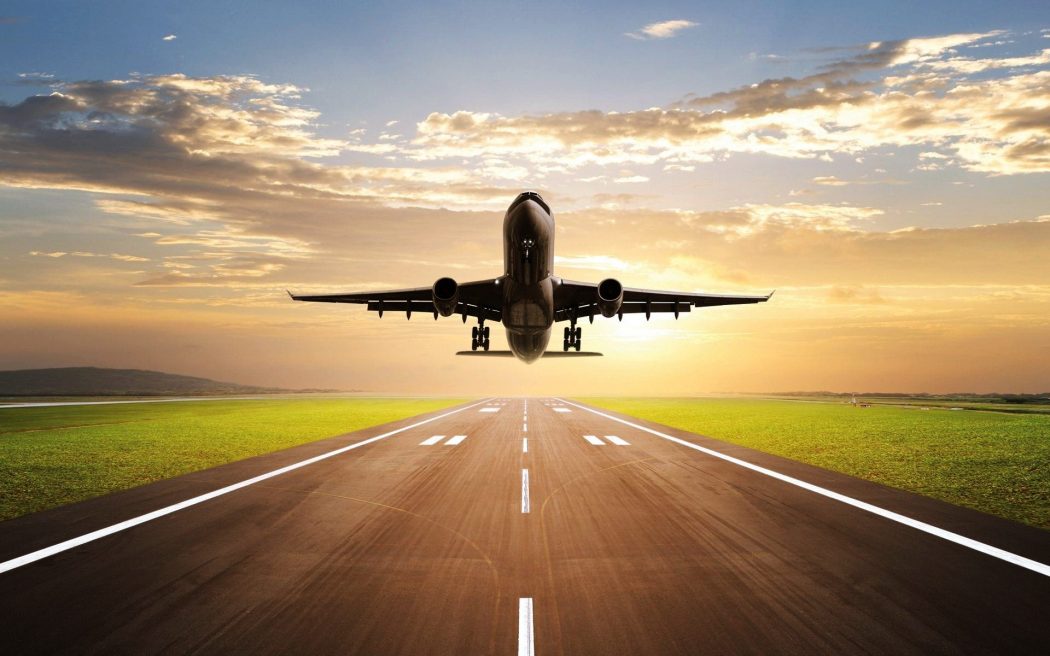 Travel
Top 10 Safest Airlines in The World
Plane accidents were frequent last century. Safety has improved and now flying is much safer than driving a car. Airlines nowadays compete to be recognized as the safest, and we have taken the top 10 according to the JACDEC Airline Safety Ranking 2016. Let´s take a look:
10 TAP Portugal
As we see this TAP Portugal aeroplane being washed, let me tell you that this airline was rated number 10 having a safety index of 0.015, tied with Japan Airlines which we will talk about next. This Portuguese airline had some troubles because of a pilot strike just in 2015 where they were protesting against the airline's privatization process. The strike didn't prevent it from continuing operations in at least on 75% of their flights trying to avoid cancellations at all costs. Today they maintain their planes in the air and are recognized for their safety.
Japan Airlines is not only safe, but it also performs on-time. They had the 2015 award for on-time performance having an average of 89.44% flights on time, being the most punctual airline in Asia and the Pacific. Security is also a major goal, and they have an index of 0.015 in 2016 which gives them 9th place on the list. All their staff is now ready to step on new challenges to go up on the security list now while maintaining punctuality and service, which are their brand qualities.
Abu Dhabi is the hometown of this airline whose lemma is "From Abu Dhabi to the World". They have flights to all of the 5 continents. Looking into the future, Etihad Airways is placing its bets on training, by opening the Etihad Flight College to train new elite pilots in the United Arab Emirates. They also plan to offer Multi-Crew Pilot License (MLP) training exclusively to the Etihad Airways' pilots. Etihad Guest Miles is their reward program along with their partners Air Serbia, Air Seychelles, and Etihad Regional. As you can see in the picture, Etihad Airways is one of the most luxurious first-class airlines worldwide. It scored an index of 0.013 on the safety report.
Their black planes are a characteristic of Air New Zealand. They offer direct flights to Osaka, Houston, and Vietnam, bearing alliances with Trans-Tasman, Air China, Singapore, and Air New Zealand and United Airlines alliance to cover the whole world. Their more popular destinations are Adeline, Melbourne, Sydney and Tasmania in Australia and Bali. They have their own loyalty program called The Airpoints Programme, which has different levels to reward its clients: elite, elite partner, gold and silver. It was rated with an index of 0.011 in 2016, to become the 7th more safe airline flying today.
6 KLM
A royal brand from the Netherlands: KLM Royal Dutch Airlines. The departure from Germany, Netherlands, Norway, the United Kingdom, and the United States, is one of the oldest airlines still flying, KLM was founded on October 7, 1919, and are about to get their 100th anniversary recognized as one of the top airlines in the air. Their characteristic blue color resembles the sky, serving as camouflage as they fly. They hold the 6th position with an index of 0.010, tied with Hainan Airlines.
Hainan Airlines don't forget their roots. From Japan, they proudly dress their hostesses in a suit inspired by traditional Japanese clothing. You can see them celebrating a new route on the picture. The interiors of their planes also have traditional Japanese motives on their seat fabric. They fly to the United States, Canada, Belgium, Germany, JFrance, the United Kingdom, Italy, the Czech Republic, Russia, Kazakhstan, Israel, China, Taiwan, Japan, Hong Kong, Thailand, and Australia. As one of the safeties airlines, they are in the 5th position.
4 Qatar Airways
This picture is showing the interior of a Qatar Airways business class section on the Airbus A350. Amenities are designed to rest, work and have some privacy while traveling. Qatar Airways was founded almost 25 years ago. It began operations in 1994 and was originally owned by the royal family Catari. The group holds several brands just like most airlines. However, no other airline owns an airport. The International Airport of Doha is part of the Qatar Airlines group. They have done their homework on safety and are now on the 4th place looking forward to moving up in the following years. Their index for 2016 is 0.009.
3 EVA Air
Hello, Kitty has its own jet with Eva Air. This Japanese airline has taken seriously to brand these planes. They have customized interiors with Hello Kitty merchandise such as pillows. From economy class, they have personalized cuisine for children with small boxes and Hello Kitty's character's forms on actual food. For adults, there are also tiny figures on vegetables and meat. Flight attendants dress in a pink apron with Hello Kitty's face on it. Despite this initiative, they get flying seriously, ranking number 3 in the safety study with an index of 0.008 In 2016.
2 Emirates
Sunset in the middle east right before an Emirates plane began his journey. Coming from Dubai, it is entirely own by the government of the United Arab Emirates. It currently has a safety index of 0.007, but it is said they might lose their privilege as the second safest airline on air.
A Boeing 747-467 from Cathay Pacific is shown in this picture. This airline flies from Hong Kong, Taipei, Bangkok, and Singapour to connect this extraordinary city to the world. They have the Marco Polo Club to reward their frequent customers and are part of the Be One international group to share rewards with other airlines such as Iberia, QTar and Srilankan Airlines. In the following months, Cathay Pacific will become Cathay Dragon, as part of their efforts to achieve a modern identity within the Chinese philosophy of this airline group. It was rated number 1 with an index of 0.006 in 2006.